Hey there. This is the master catalog for all my mini-sets, featuring a concise summary of the contents, all the previews, image counts, content tags, and a link to the original post about them; as well as a link to my gumroad page for them, where you can buy all but the newest ones! (NOTE: The list below may not yet show the current mini-set available on my Patreon page, since I usually wait until the set is done to post it here – just be aware that the middle ($15) tier offers either the most recent mini-set, or your choice of any; all the prior sets are available via my gumroad page. I update this page when I can, and try to have accurate information here – but it is more of a reference/guide; there may be minor errors.) My base gumroad page is here: gumroad.com/redleatherart

If there is a specific mini-set you are looking for, try using the 'search' function, or Ctrl+F to find it using the number of the mini-set. (You can find that in the name of the preview image for it – it is how I have always kept track of them.) If you do not know the number of the mini-set you are looking for, try searching for the main character in it instead. I cannot put any sort of 'jump to' here for each one because there are so many mini-sets; at least I don't know how to make one that would work here – I will look into it more later.

Here is a jump to the bottom of the page though, where all the new mini-sets are: Newest mini-sets.
Please keep in mind that many of these were made several years ago, and much like my early image sets, some of the early mini-sets were… rough. Also, remember that bundles are available in groups of six for mini-sets up through 42. 😀
---
Mini-set #1 – Zayla solo, 3 images.
Content tags: Zayla, Dark Elf, Solo
(There is no page on here for this mini-set, it was too early; and I see no reason to link to my old site.)
Only available in a bundle with mini-sets 1-6… here: https://gum.co/DpTeL
(I can't bring myself to post a preview of this.)
---
Mini-set #2 – Lucia solo, 4 images.
Content tags: Lucia, Catgirl, Solo
(There is no page on here for this mini-set, it was too early; and I see no reason to link to my old site.)
Only available in a bundle with mini-sets 1-6… here: https://gum.co/DpTeL
(I can't bring myself to post a preview of this either.)
---
Mini-set #3 – Zayla solo w/toys, 6 images.
Content tags: Zayla, Dark elf, Solo, Toys, Masturbation, Vaginal
(There is no page on here for this mini-set, it was too early; and I see no reason to link to my old site.)
Only available in a bundle with mini-sets 1-6… here: https://gum.co/DpTeL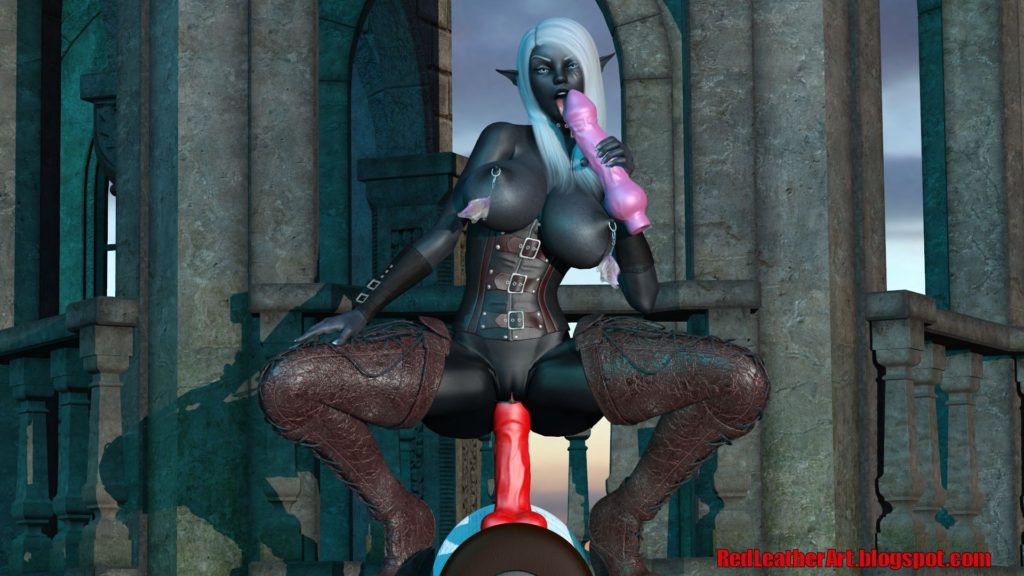 ---
Mini-set #4 – Karen x beastman *Story*, 24 images.
Content tags: Karen, Pregnant, Human, Beastman, Interracial, Vaginal, Oral, Creampie, Swallowing
(There is no page on here for this mini-set, it was too early; and I see no reason to link to my old site.)
Only available in a bundle with mini-sets 1-6… here: https://gum.co/DpTeL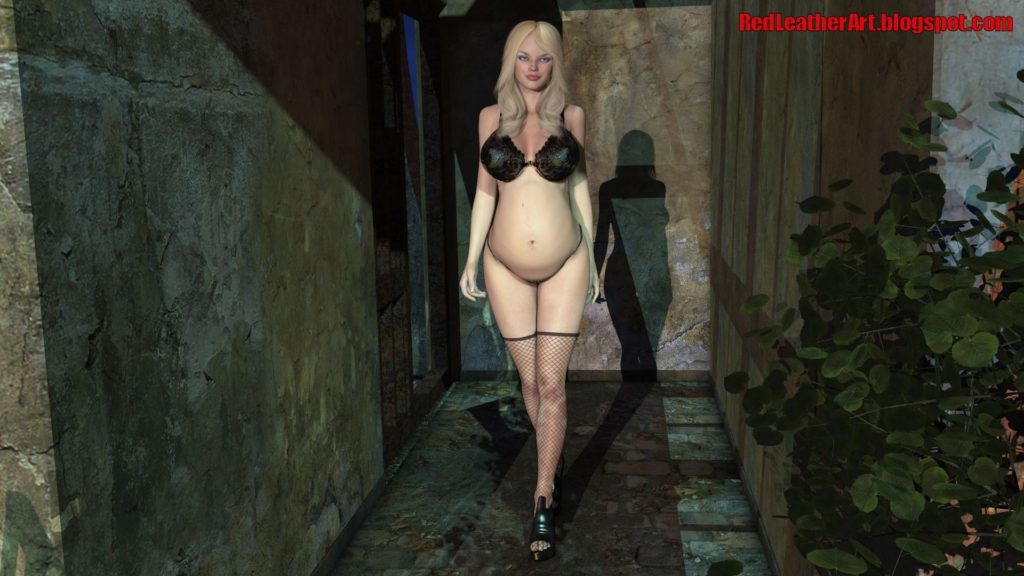 ---
Mini-set #5 – Zayla x 3 imps, 7 images.
Content tags: Zayla, Dark Elf, Threesome, Monster, Imp, Oral, Vaginal, Anal, Double Penetration, Triple Penetration
(There is no page on here for this mini-set, it was too early; and I see no reason to link to my old site.)
Only available in a bundle with mini-sets 1-6… here: https://gum.co/DpTeL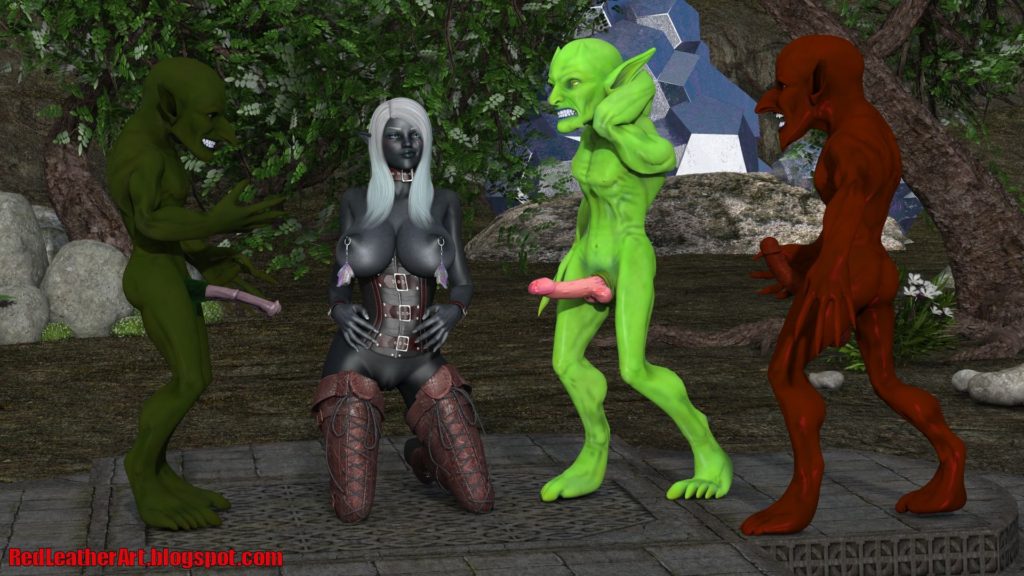 ---
Mini-set #6 – Helenya solo, 4 images.
Content tags: Helenya, Demon, Solo, Masturbation, Tattoos
(There is no page on here for this mini-set, it was too early; and I see no reason to link to my old site.)
Only available in a bundle with mini-sets 1-6… here: https://gum.co/DpTeL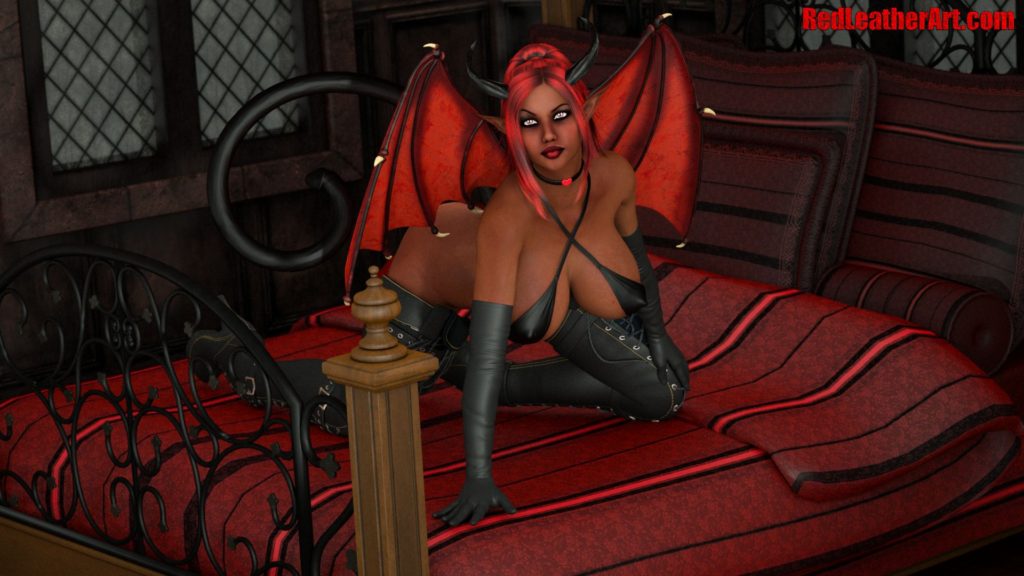 ---
Mini-set #7 – Lucia x beast, 4 images.
Content tags: Lucia, Catgirl, Vaginal, Beast
Original post: https://redleatherart.com/wp/?p=156
Available by itself here: https://gum.co/kmRQO
Also available in the 7-12 bundle here: https://gum.co/nwbFS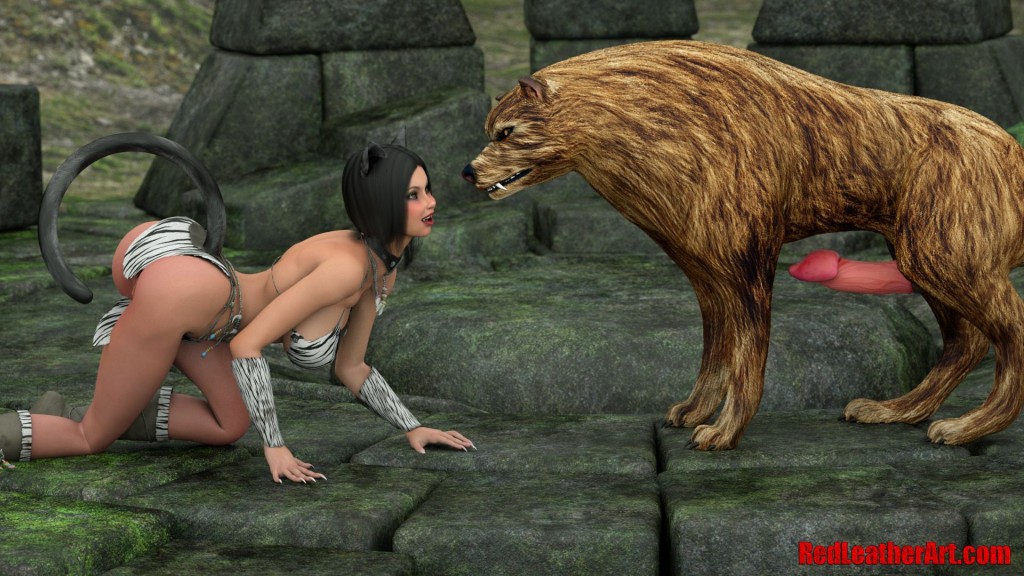 ---
Mini-set #8 – Karen x Beastman, 6 images.
Content tags: Karen, Human, Pregnant, Monster, Beastman, Blowjob, Interracial, Couple
Original post: https://redleatherart.com/wp/?p=236
Available by itself here: https://gum.co/kqCaSU
Also available in the 7-12 bundle here: https://gum.co/nwbFS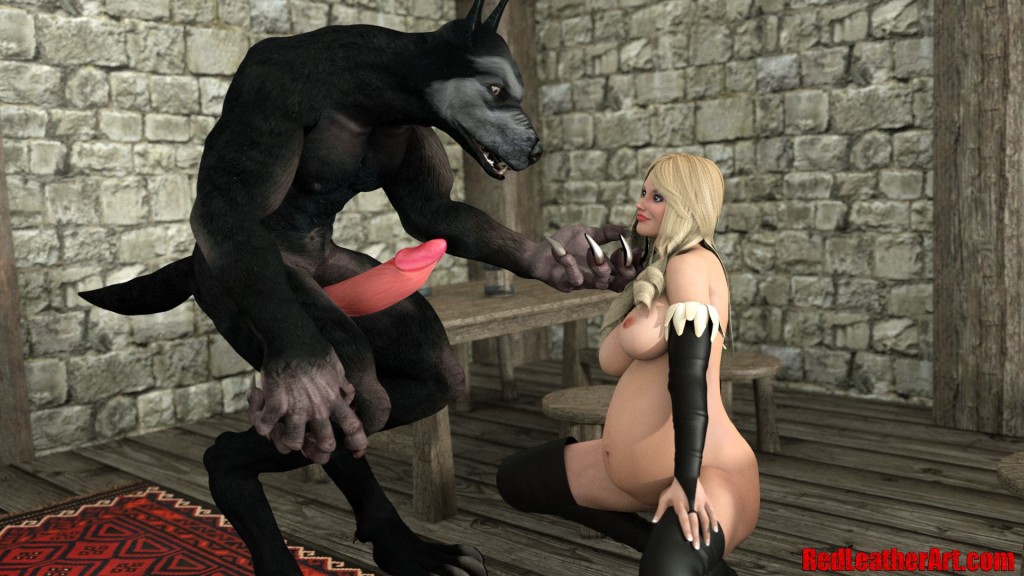 ---
Mini-set #9 – Zayla x Minotaur, 5 images.
Content tags: Zayla, Dark Elf, Minotaur, Monster, Blowjob, Bondage, Handjob, Couple
Original post: https://redleatherart.com/wp/?p=305
Available by itself here: https://gum.co/Hcxok
Also available in the 7-12 bundle here: https://gum.co/nwbFS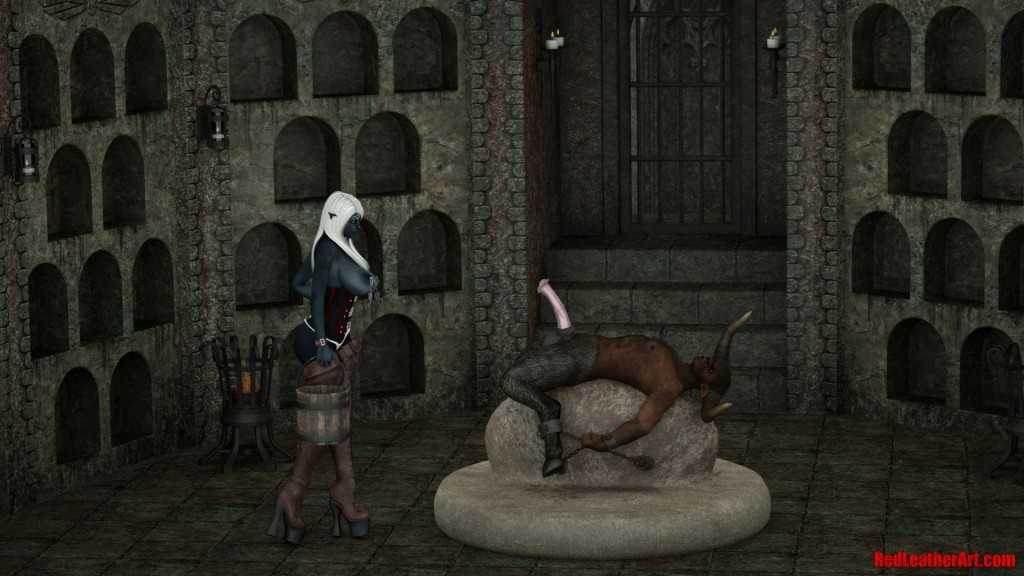 ---
Mini-set #10 – Salune x Pregnant elf slave, 10 images.
Content tags: Salune, Futa, Elf, Bondage, Semi-con, Pregnant, Vaginal, Creampie, Mastubation, Tattoos
Original post: https://redleatherart.com/wp/?p=360
Available by itself here: https://gum.co/ckpRTN
Also available in the 7-12 bundle here: https://gum.co/nwbFS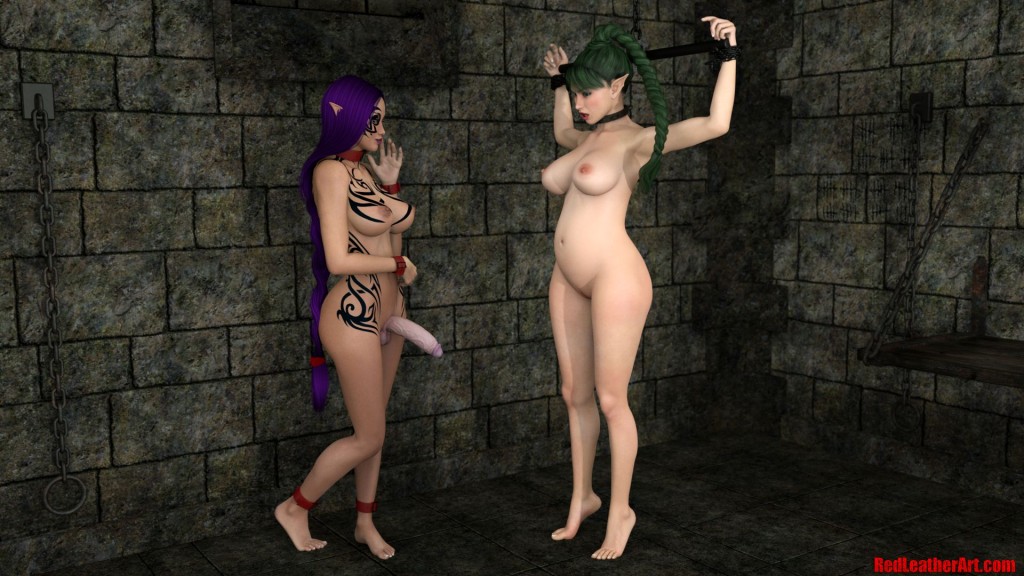 ---
Mini-set #11 – Tabitha solo w/toy, 6 images.
Content tags: Tabitha, Human, Solo, Toys, Masturbation, Tattoos
Original post: https://redleatherart.com/wp/?p=417
Available by itself here: https://gum.co/nXQOc
Also available in the 7-12 bundle here: https://gum.co/nwbFS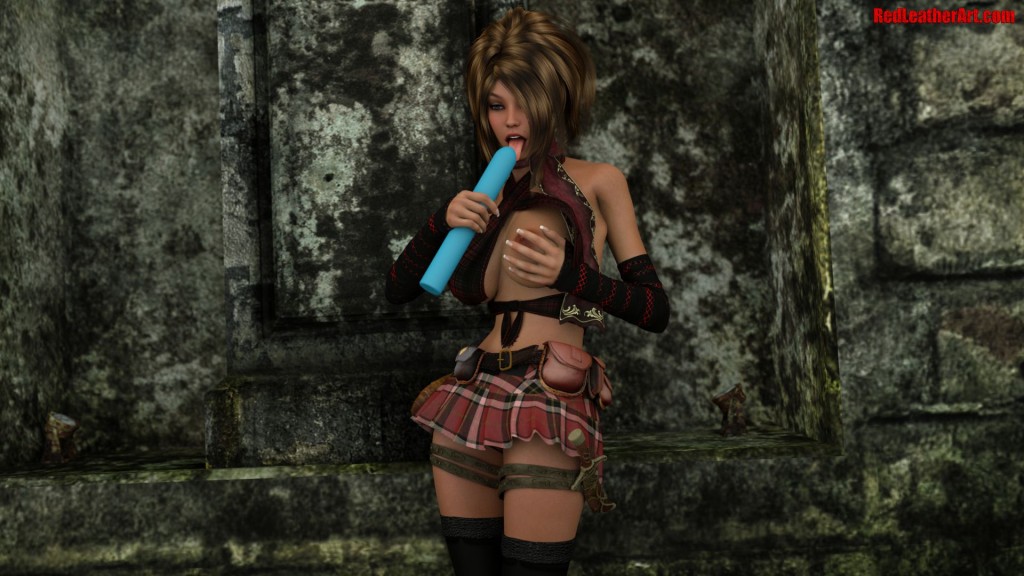 ---
Mini-set #12 – Helenya x Elven slave boy, 5 images.
Content tags: Helenya, Demon, Elf, Couple, Bondage, Blowjob, Handjob, Semi-con, Swallowing, Masturbation, Tattoos
Original post: https://redleatherart.com/wp/?p=481
Available by itself here: https://gum.co/nPCEK
Also available in the 7-12 bundle here: https://gum.co/nwbFS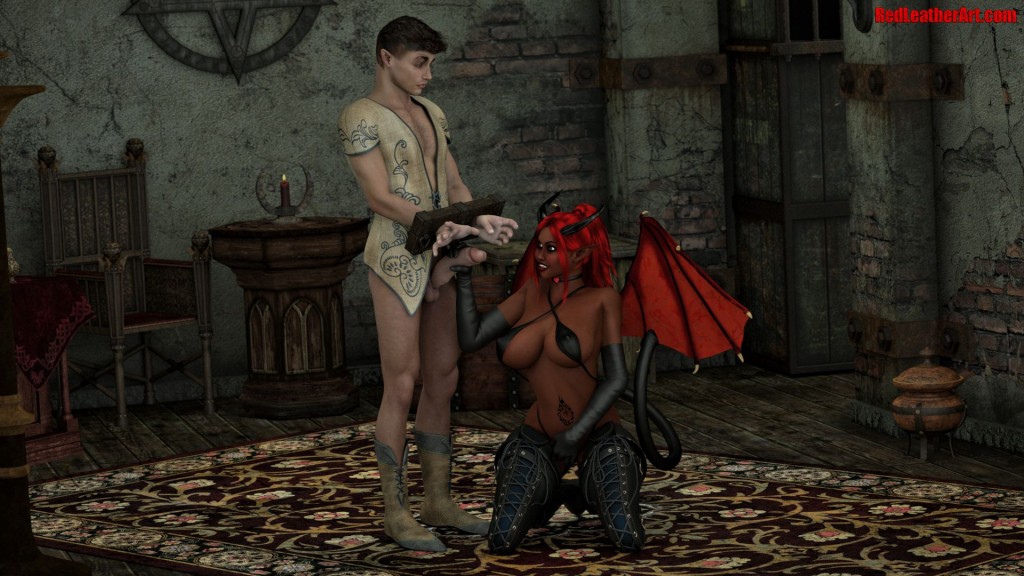 ---
Mini-set #13 – Helenya x Imps *Story*, 13 images.
Content tags: Helenya, Demon, Vaginal, Anal, Blowjob, Creampie, Double Penetration, Imp, Monster, Threesome, Tattoos
Original post: https://redleatherart.com/wp/?p=620
Available by itself here: https://gum.co/XaIWS
Also available in the 13-18 bundle here: https://gum.co/pfSgA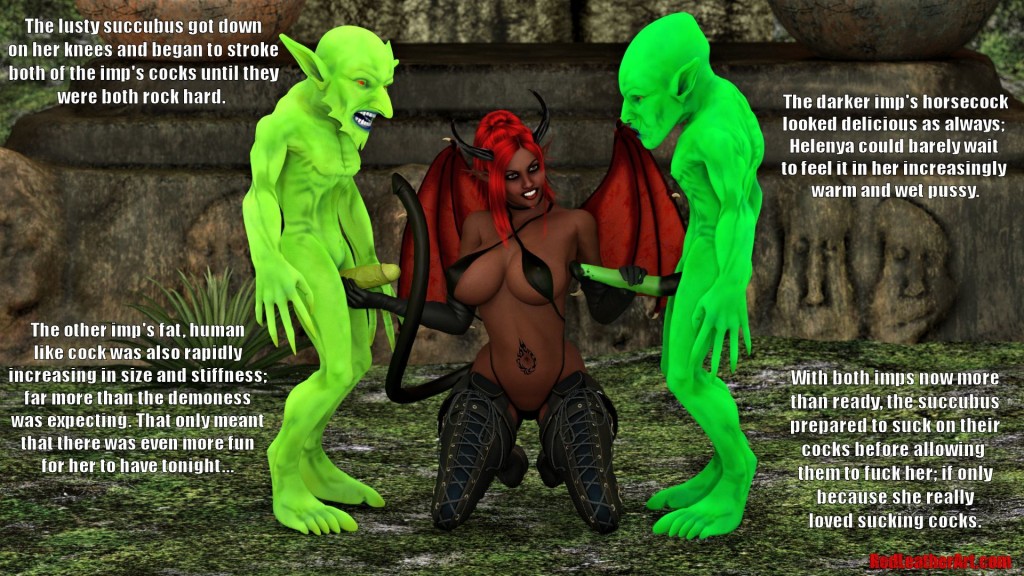 ---
Mini-set #14 – Lucia Solo, 4 images.
Content tags: Lucia, Catgirl, Solo, Masturbation
Original post: https://redleatherart.com/wp/?p=767
Available by itself here: https://gum.co/hwCrH
Also available in the 13-18 bundle here: https://gum.co/pfSgA

---
Mini-set #15 – Salune x Minotaur, 8 images.
Content tags: Salune, Futa, Elf, Bondage, Monster, Minotaur, Blowjob, Swallowing, Non-con, Anal, Tattoos
Original post: https://redleatherart.com/wp/?p=791
Available by itself here: https://gum.co/pPpU
Also available in the 13-18 bundle here: https://gum.co/pfSgA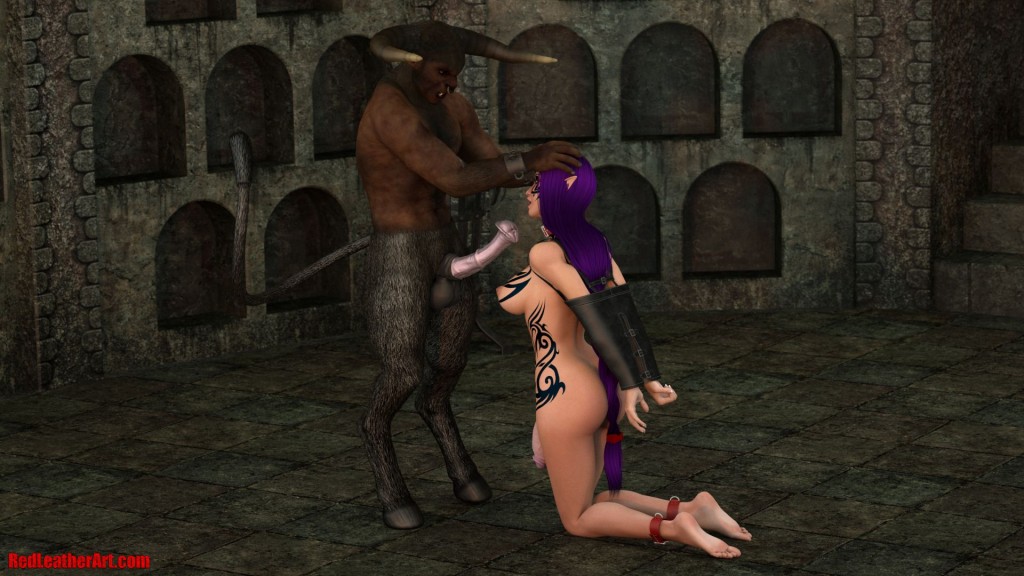 ---
Mini-set #16 – James x Tabitha, 8 images.
Content tags: James, Tabitha, Human, Couple, Blowjob, Handjob, Vaginal, Tattoos
Original post: https://redleatherart.com/wp/?p=854
Available by itself here: https://gum.co/Jtkol
Also available in the 13-18 bundle here: https://gum.co/pfSgA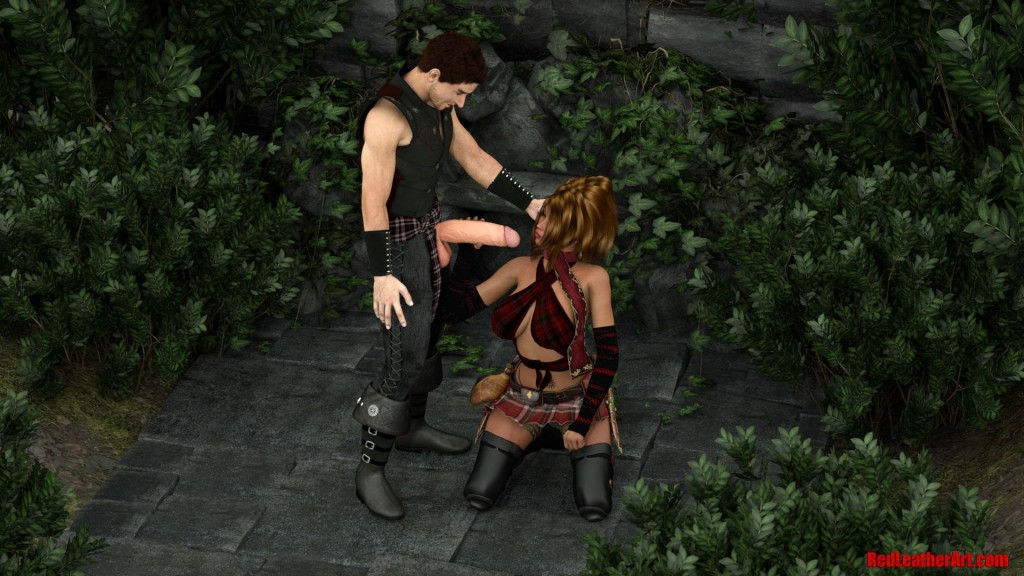 ---
Mini-set #17 – Elf slaves x Tentacles, 6 images.
Content tags: Elf, Bondage, Monster, Tentacles, Vaginal, Anal, Semi-con, Non-con, Blowjob, Double Penetration, Masturbation
Original post: https://redleatherart.com/wp/?p=912
Available by itself here: https://gum.co/Mkwj
Also available in the 13-18 bundle here: https://gum.co/pfSgA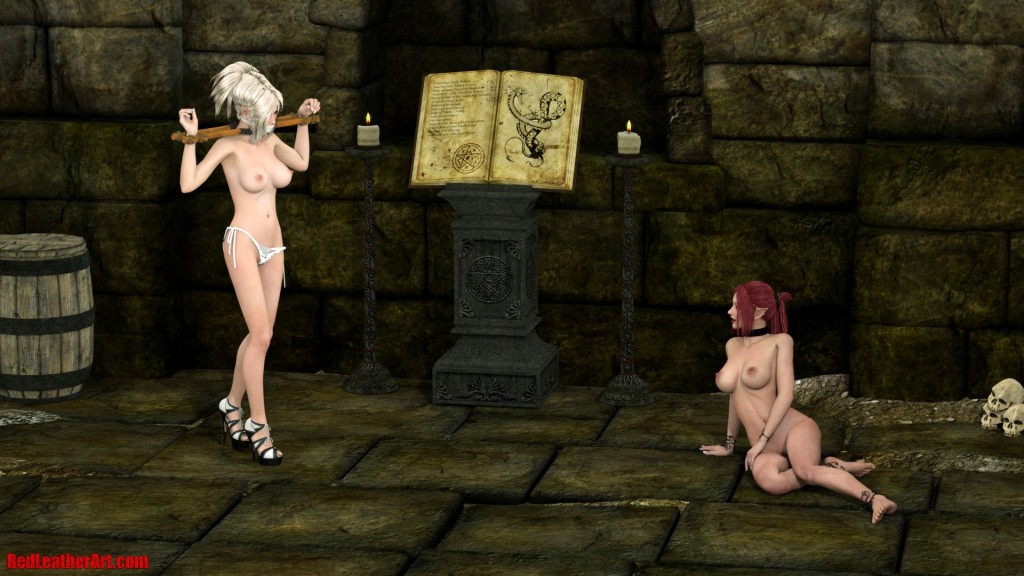 ---
Mini-set #18 – Karen x Rich lesbian, 7 images.
Content tags: Karen, Pregnant, Lesbian, Human, Couple, Masturbation, Toys, Vaginal, Prostitution
Original post: https://redleatherart.com/wp/?p=939
Available by itself here: https://gum.co/MGIub
Also available in the 13-18 bundle here: https://gum.co/pfSgA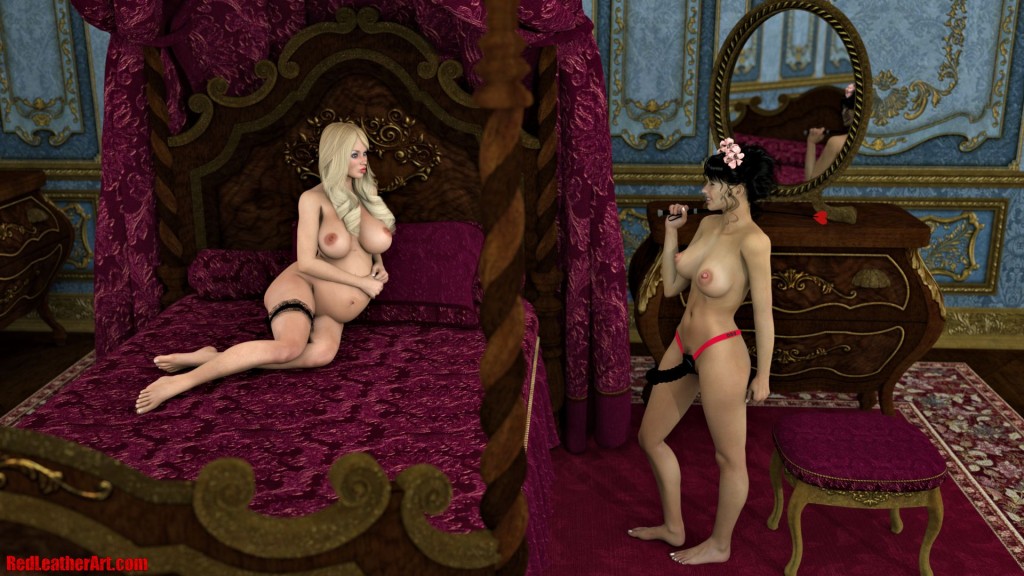 ---
Mini-set #19 – Lucia x Dark skinned traveler, 8 images.
Content tags: Lucia, Catgirl, Couple, Blowjob, Human, Interracial, Swallowing, Anal
Original post: https://redleatherart.com/wp/?p=967
Available by itself here: https://gum.co/qvMcZn
Also available in the 19-24 bundle here: https://gum.co/dPgc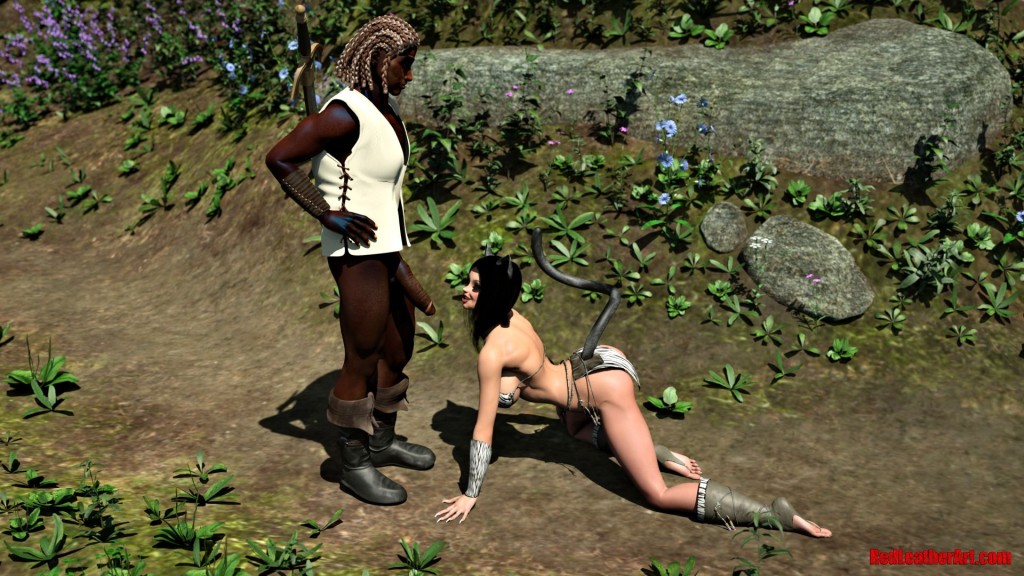 ---
Mini-set #20 – Zayla x Tattooed elf slave, 5 images.
Content tags: Zayla, Dark Elf, Elf, Bondage, Salune, Futa, Tattoos, Lesbian, Toys, Vaginal, Anal, Cunnilingus
Original post: https://redleatherart.com/wp/?p=1026
Available by itself here: https://gum.co/jyyul
Also available in the 19-24 bundle here: https://gum.co/dPgc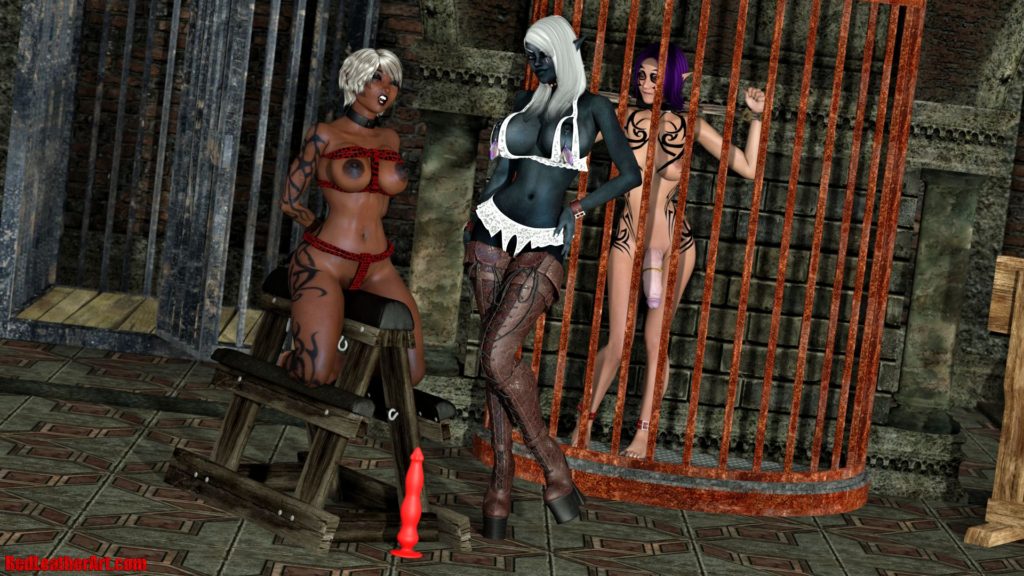 ---
Mini-set #21 – Helenya x Treasure hunter girl, 5 images.
Content tags: Helenya, Demon, Tattoos, Human, Lesbian, Couple, Vaginal, Cunnilingus
Original post: https://redleatherart.com/wp/?p=1071
Available by itself here: https://gum.co/GSvYIK
Also available in the 19-24 bundle here: https://gum.co/dPgc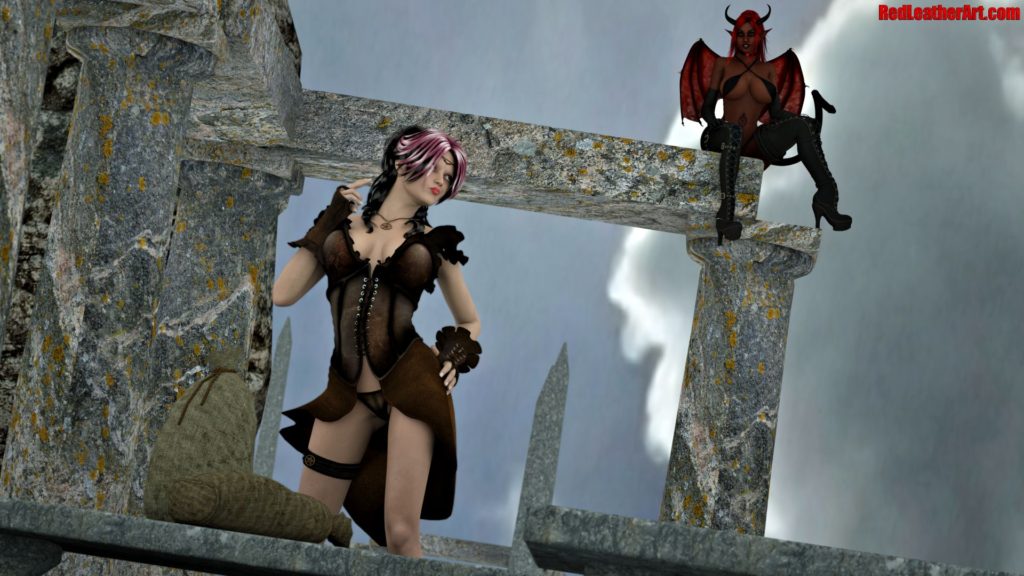 ---
Mini-set #22 – Salune x Half-elf slave girl, 5 images.
Content tags: Salune, Futa, Elf, Half Elf, Tattoos, Couple, Vaginal, Impregnation, Creampie,
Original post: https://redleatherart.com/wp/?p=1110
Available by itself here: https://gum.co/Pihpn
Also available in the 19-24 bundle here: https://gum.co/dPgc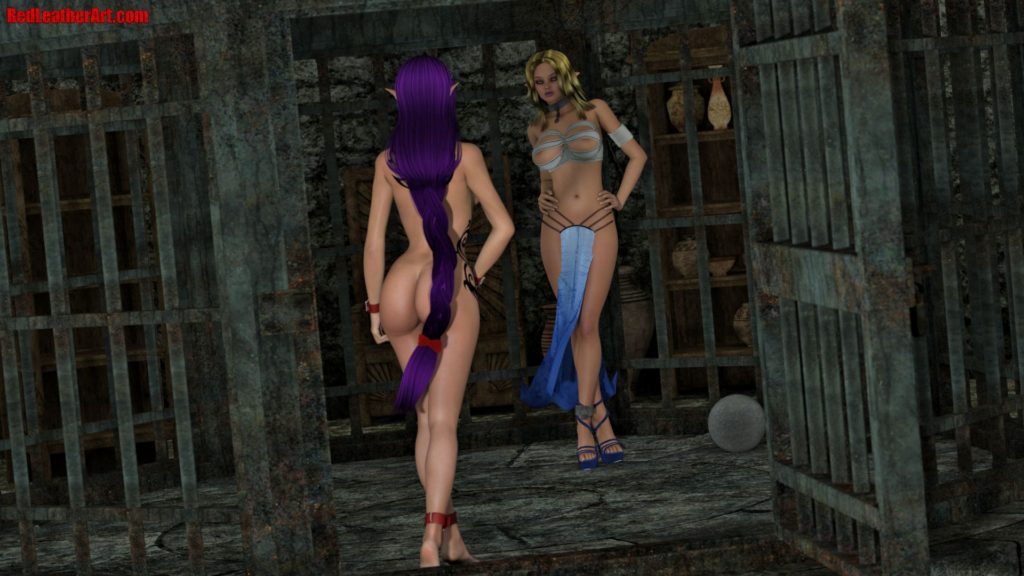 ---
Mini-set #23 – Zayla cosplay mini-set, 6 images.
Content tags: Zayla, Dark Elf, Solo, Cosplay
Original post: https://redleatherart.com/wp/?p=1142
Available by itself here: https://gum.co/TLZEo
Also available in the 19-24 bundle here: https://gum.co/dPgc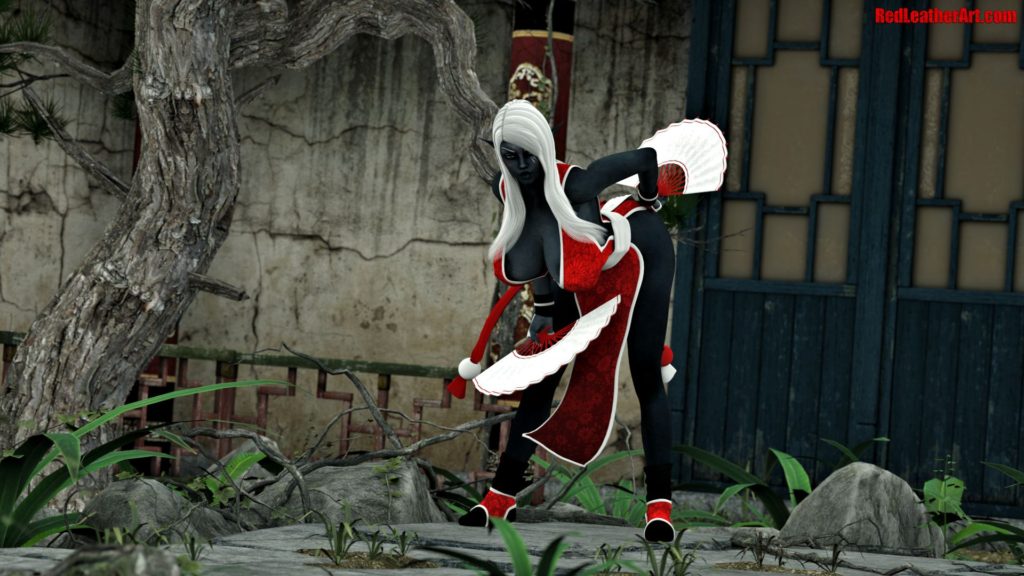 ---
Mini-set #24 – Karen x Black guys, 6 images.
Content tags: Karen, Human, Pregnant, Gangbang, Interracial, Blowjob, Handjob, Prostitution, Titsex, Swallowing
Original post: https://redleatherart.com/wp/?p=1179
Available by itself here: https://gum.co/UANKUn
Also available in the 19-24 bundle here: https://gum.co/dPgc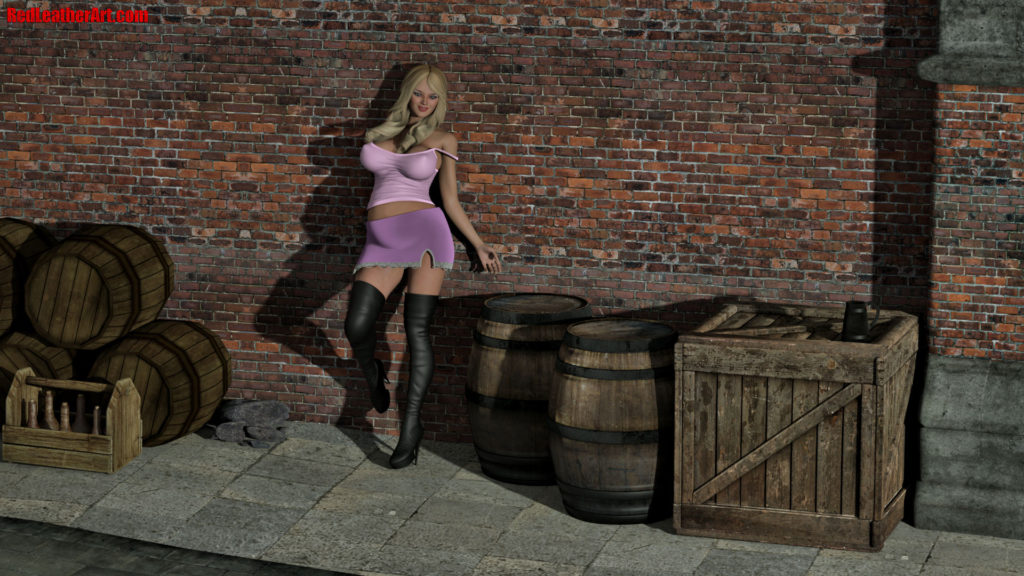 ---
Mini-set #25 – Sci-fi futa x Dark skinned captive, 5 images.
Content tags: Sci-fi, Futa, Bondage, Non-con, Vaginal, Anal, Tentacles, Double Penetration, Impregnation, Creampie, Toys
Original post: https://redleatherart.com/wp/?p=1212
Available by itself here: https://gum.co/pjOvj
Also available in the 25-30 bundle here: https://gum.co/ZrTvT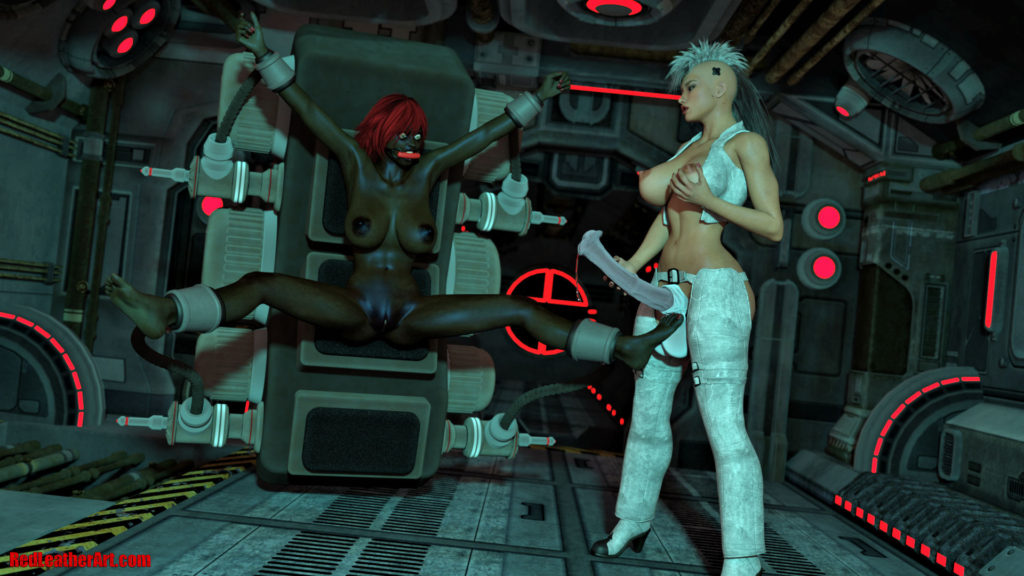 ---
Mini-set #26 – James x Tabitha, 6 images.
Content tags: James, Tabitha, Human, Couple, Blowjob, Vaginal, Anal, Creampie
Original post: https://redleatherart.com/wp/?p=1259
Available by itself here: https://gum.co/WKRmg
Also available in the 25-30 bundle here: https://gum.co/ZrTvT

---
Mini-set #27 – Lucia x Lizardman, 5 images.
Content tags: Lucia, Catgirl, Couple, Monster, Lizardman, Semi-con, Beastman, Blowjob, Vaginal
Original post: https://redleatherart.com/wp/?p=1320
Available by itself here: https://gum.co/GQGR
Also available in the 25-30 bundle here: https://gum.co/ZrTvT

---
Mini-set #28 – Helenya x Winged demon, 5 images.
Content tags: Helenya, Demon, Monster, Couple, Vaginal, Anal, Double Penetration, Tattoos
Original post: https://redleatherart.com/wp/?p=1349
Available by itself here: https://gum.co/CMslw
Also available in the 25-30 bundle here: https://gum.co/ZrTvT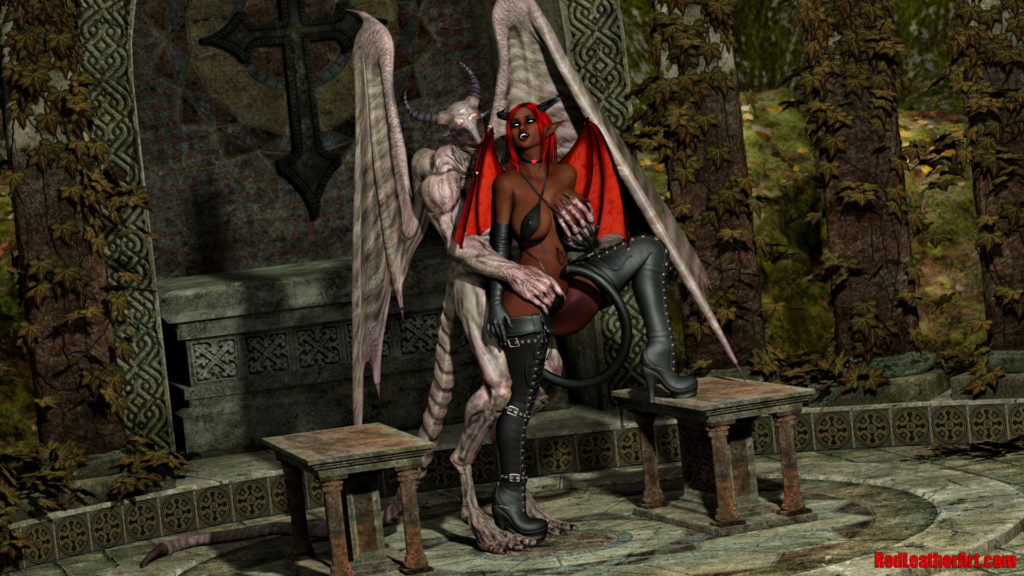 ---
Mini-set #29 – Zayla x Small dragon, 6 images.
Content tags: Zayla, Dark Elf, Dragon, Monster, Blowjob, Titsex, Vaginal
Original post: https://redleatherart.com/wp/?p=1411
Available by itself here: https://gum.co/hioqa
Also available in the 25-30 bundle here: https://gum.co/ZrTvT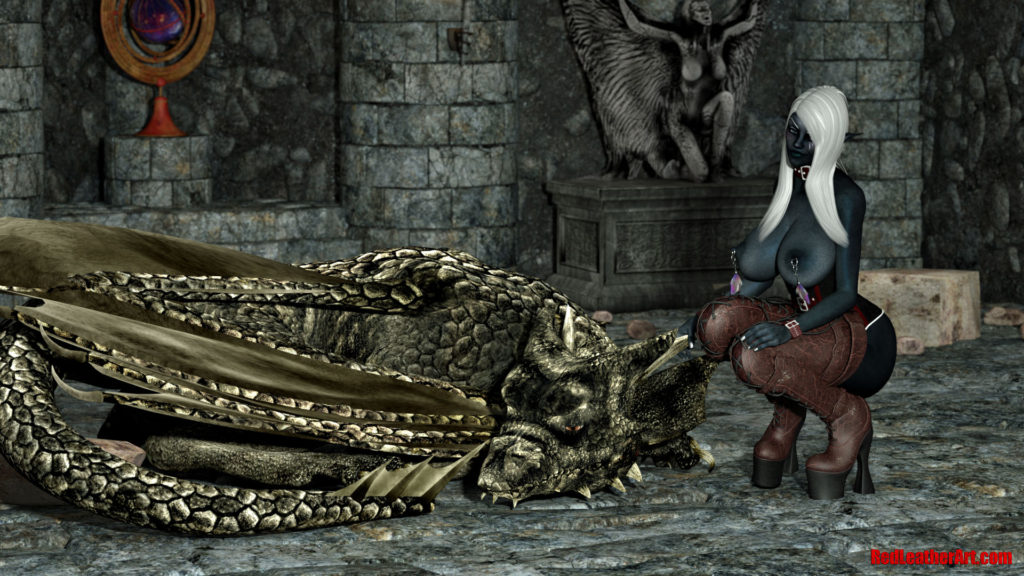 ---
Mini-set #30 – Sci-fi parasite futa x Blue skinned test whore, 6 images.
Content tags: Sci-fi, Futa, Bondage, Semi-con, Vaginal, Impregnation, Creampie, Parasite, Anal, Monster
Original post: https://redleatherart.com/wp/?p=1443
Available by itself here: https://gum.co/grmNp
Also available in the 25-30 bundle here: https://gum.co/ZrTvT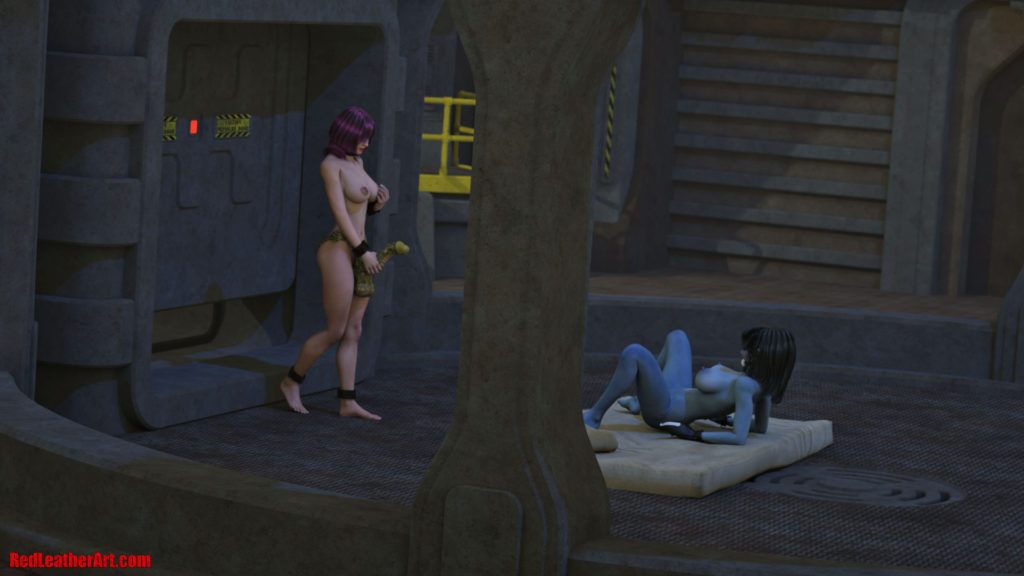 ---
Mini-set #31 – Helenya solo w/toys, 7 images.
Content tags: Helenya, Demon, Solo, Masturbation, Toys, Tattoos, Vaginal
Original post: https://redleatherart.com/wp/?p=1471
Available by itself here: https://gum.co/ULMfV
Also available in the 31-36 bundle here: https://gum.co/xFHqU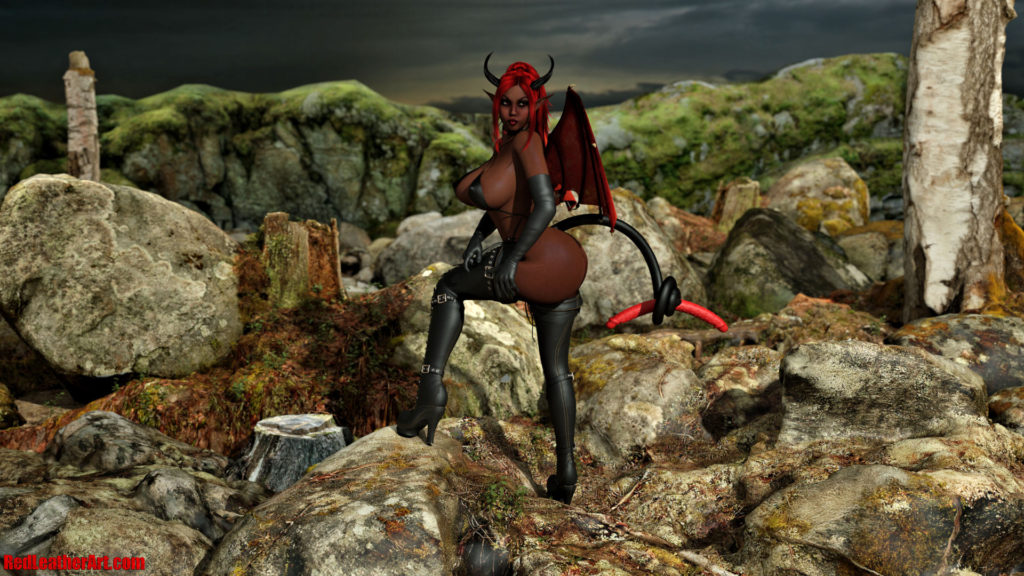 ---
Mini-set #32 – Lucia x Lesbian tavern owner, 9 images.
Content tags: Lucia, Catgirl, Lesbian, Cunnilingus
Original post: https://redleatherart.com/wp/?p=1500
Available by itself here: https://gum.co/fULIJ
Also available in the 31-36 bundle here: https://gum.co/xFHqU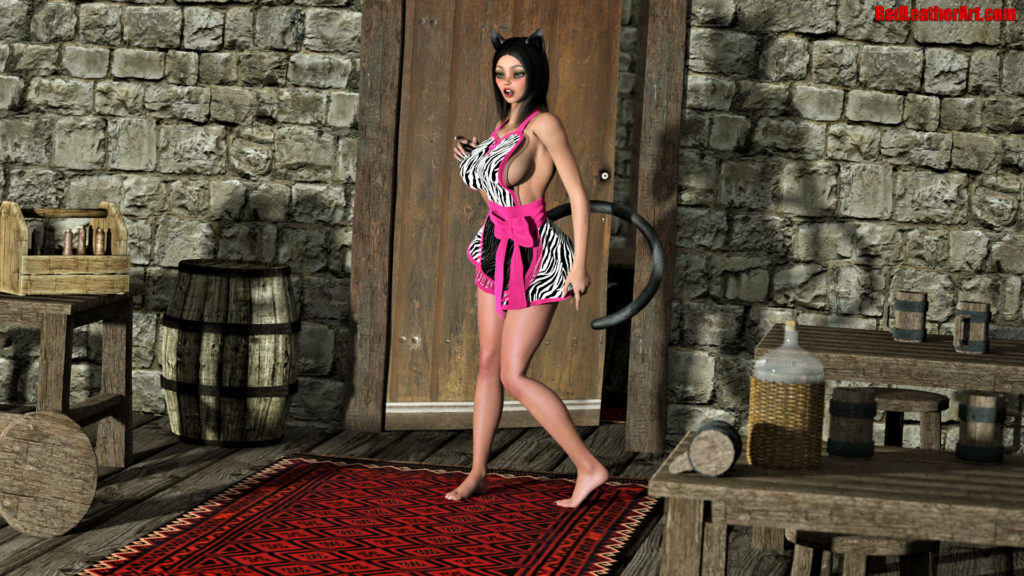 ---
Mini-set #33 – Zayla x Slave guys *Story*, 11 images.
Content tags: Zayla, Dark Elf, Blowjob, Anal, Vaginal, Double Penetration, Handjob, Creampie, Elf, Interracial, Human, Tattoos, Threesome
Original post: https://redleatherart.com/wp/?p=1518
Available by itself here: https://gum.co/eXZsG
Also available in the 31-36 bundle here: https://gum.co/xFHqU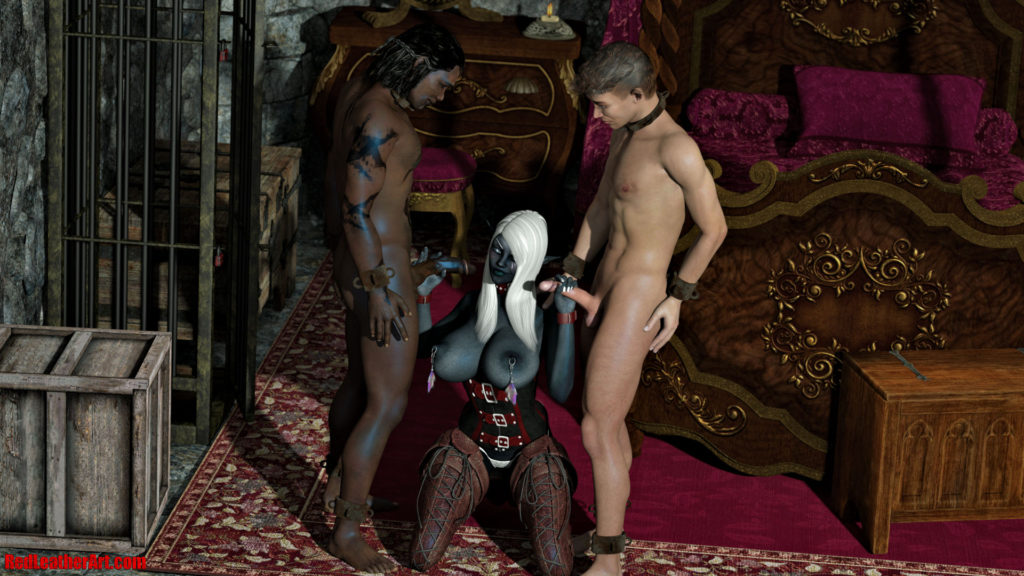 ---
Mini-set #34 – Zayla, Lucia, Karen modern cosplay mini-set, 7 images.
Content tags: Zayla, Dark Elf, Lucia, Catgirl, Karen, Pregnant, Cosplay, Solo, Human
Original post: https://redleatherart.com/wp/?p=1534
Available by itself here: hhttps://gum.co/bSMtE
Also available in the 31-36 bundle here: https://gum.co/xFHqU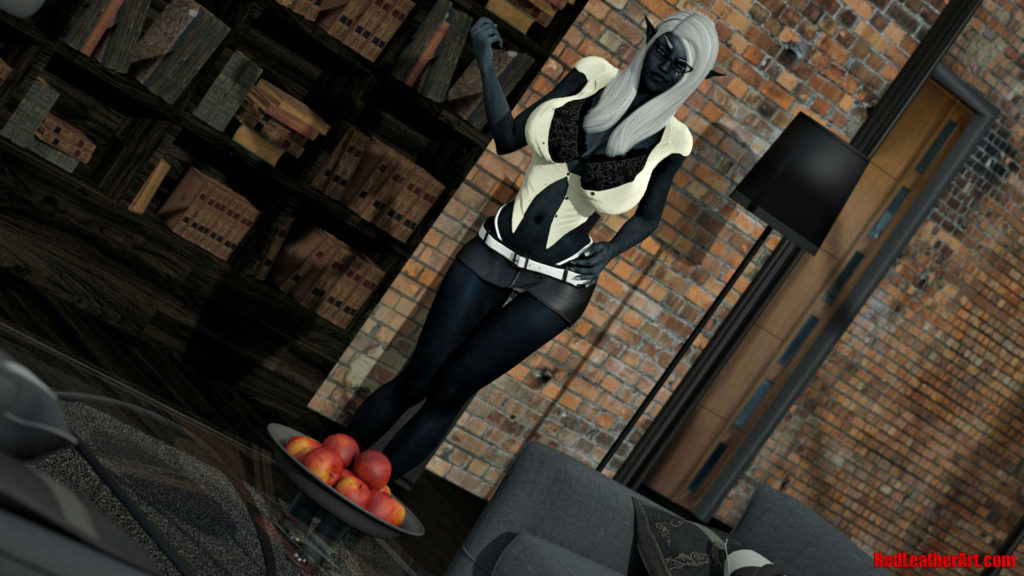 ---
Mini-set #35 – Karen x Tentacles, 11 images.
Content tags: Karen, Pregnant, Tentacles, Vaginal, Blowjob, Milking, Lactation, Creampie, Human, Semi-con, Double Penetration, Swallowing, Birth, Eggs, Impregnation
Original post: https://redleatherart.com/wp/?p=1563
Available by itself here: https://gum.co/ymVRb
Also available in the 31-36 bundle here: https://gum.co/xFHqU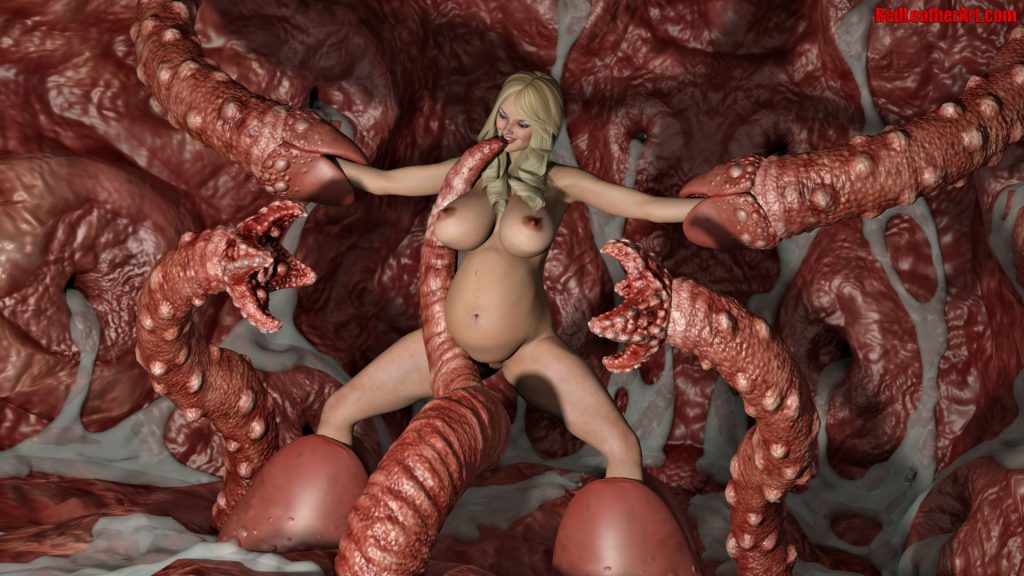 ---
Mini-set #36 – Tabitha x Demon, 6 images.
Content tags: Tabitha, Human, Demon, Non-con, Anal, Vaginal, Monster, Creampie
Original post: https://redleatherart.com/wp/?p=1593
Available by itself here: https://gum.co/cyuDl
Also available in the 31-36 bundle here: https://gum.co/xFHqU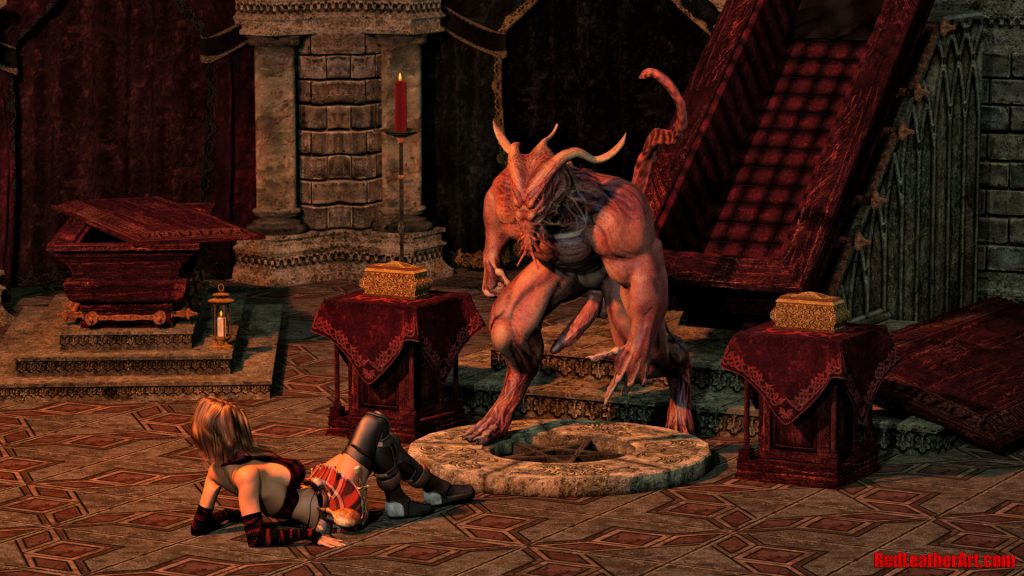 ---
Mini-set #37 – Mermaid x Goblin, 10 images.
Content tags: Mermaid, Goblin, Couple, Titsex, Blowjob, Handjob, Monster, Swallowing
Original post: https://redleatherart.com/wp/?p=1626
Available by itself here: https://gum.co/rjwUo
Also available in the 37-42 bundle here: https://gum.co/evBDX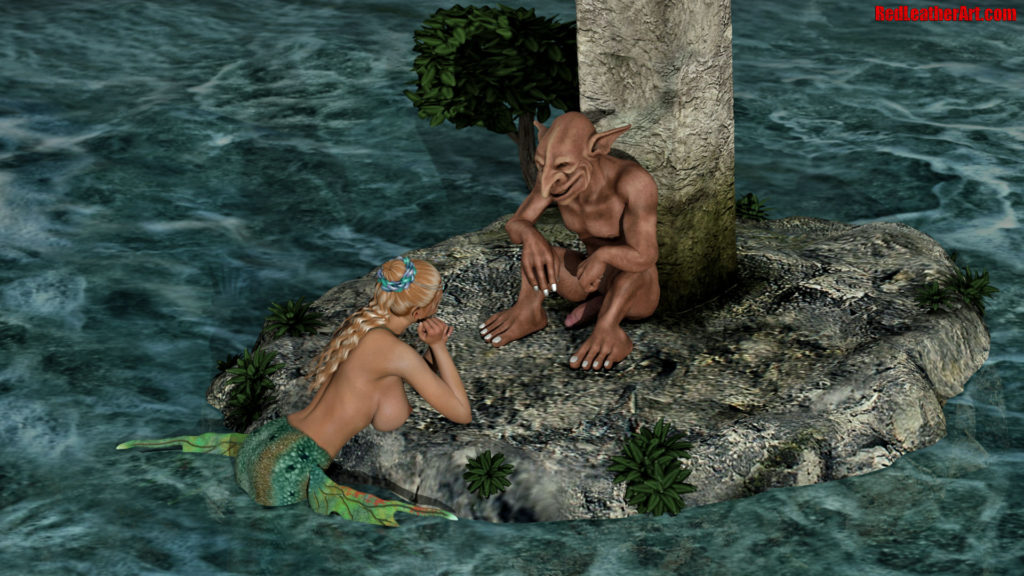 ---
Mini-set #38 – Helenya x Salune, 10 images.
Content tags: Helenya, Demon, Salune, Elf, Tattoos, Futa, Anal, Lesbian, Handjob, Cunnilingus
Original post: https://redleatherart.com/wp/?p=1683
Available by itself here: https://gum.co/KkXW
Also available in the 37-42 bundle here: https://gum.co/evBDX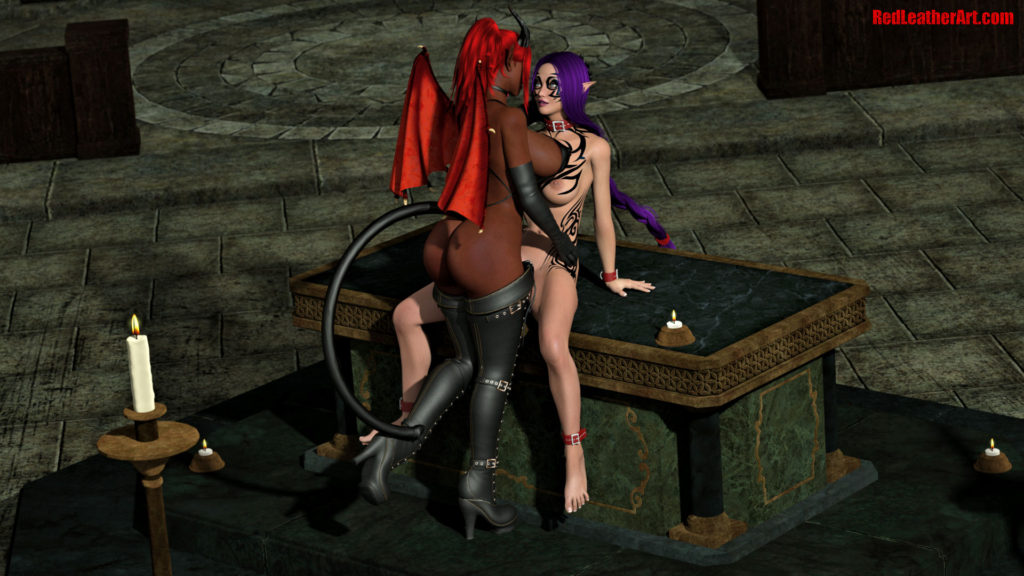 ---
Mini-set #39 – Lucia solo w/toys, 8 images.
Content tags: Lucia, Catgirl, Solo, Masturbation, Toys, Vaginal
Original post: https://redleatherart.com/wp/?p=1759
Available by itself here: https://gum.co/Ezwuw
Also available in the 37-42 bundle here: https://gum.co/evBDX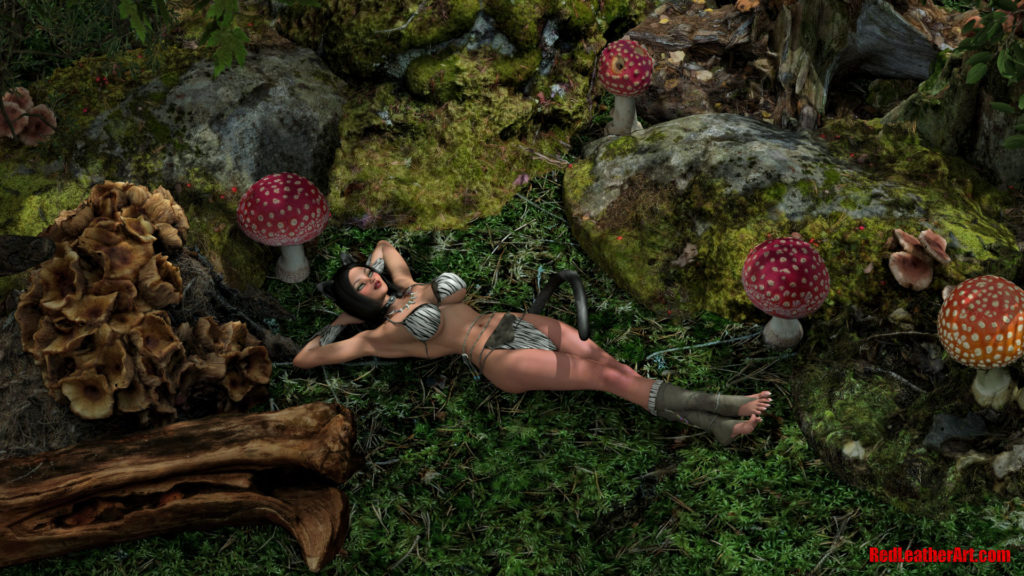 ---
Mini-set #40 – Helenya x Minions, 14 images.
Content tags: Helenya, Demon, Tattoos, Gangbang, Orc, Goblin, Bonadage, Semi-con, Blowjob, Anal, Vaginal, Swallowing, Creampie, Fingering, Double Penetration, Threesome
Original post: https://redleatherart.com/wp/?p=1788
Available by itself here: https://gum.co/TwHvy
Also available in the 37-42 bundle here: https://gum.co/evBDX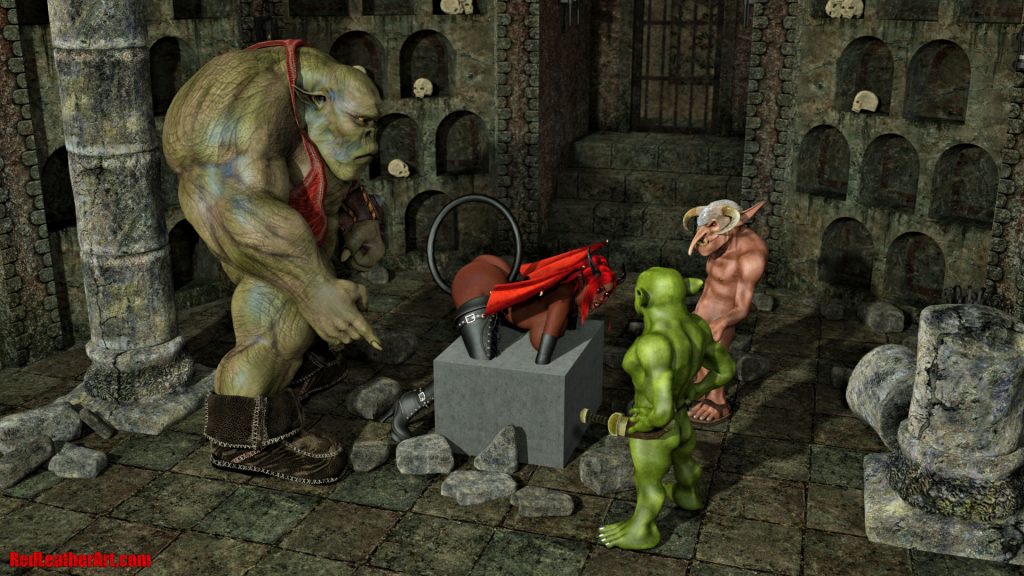 ---
Mini-set #41 – Zayla x Elf slave girl, 7 images.
Content tags: Zayla, Dark Elf, Elf, Bondage, Toys, Lesbian, Non-con, Vaginal, Anal, Couple
Original post: https://redleatherart.com/wp/?p=1834
Available by itself here: https://gum.co/ejdtu
Also available in the 37-42 bundle here: https://gum.co/evBDX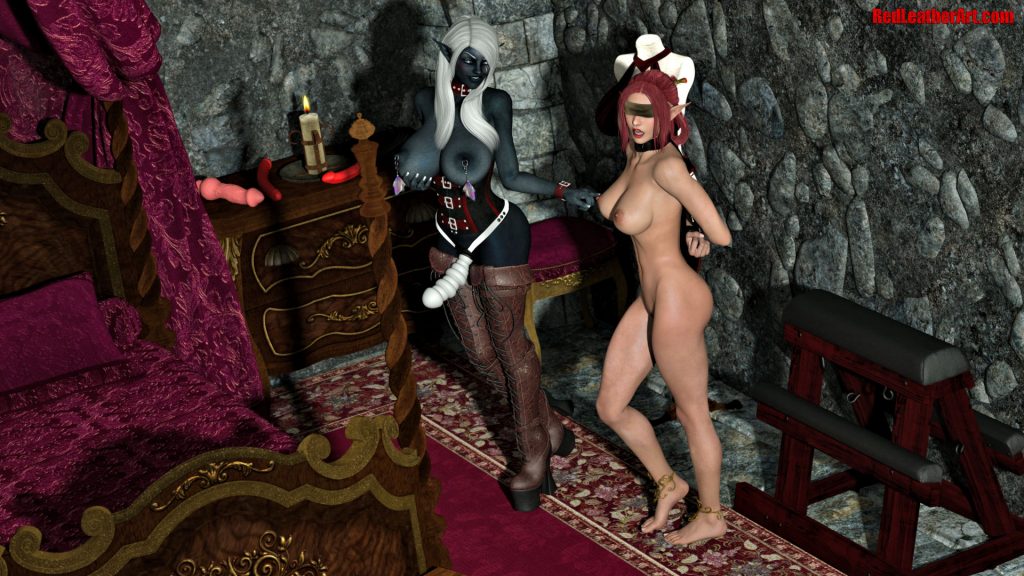 ---
Mini-set #42 – Tabitha x Lesbian guard, 9 images.
Content tags: Tabitha, Human, Lesbian, Tattoos, Semi-con, Toys, Cunnilingus
Original post: https://redleatherart.com/wp/?p=1860
Available by itself here: https://gum.co/aTmm
Also available in the 37-42 bundle here: https://gum.co/evBDX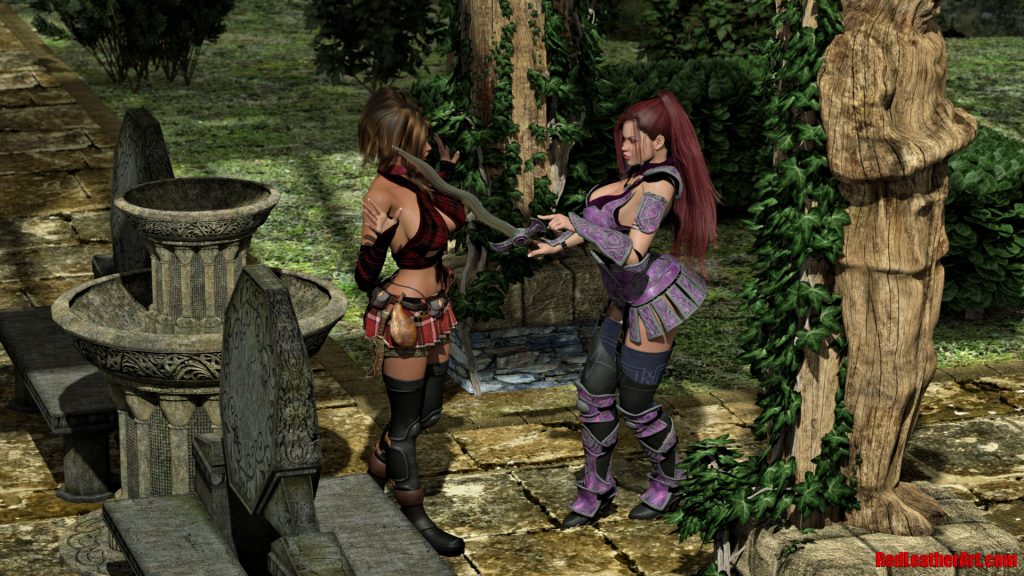 ---
Mini-set #43 – Faye x James, 11 images.
Content tags: Faye, James, Couple, Human, Blowjob, Titsex, Vaginal, Creampie
Original post: https://redleatherart.com/wp/?p=1904
Available by itself here: https://gum.co/ZbzAM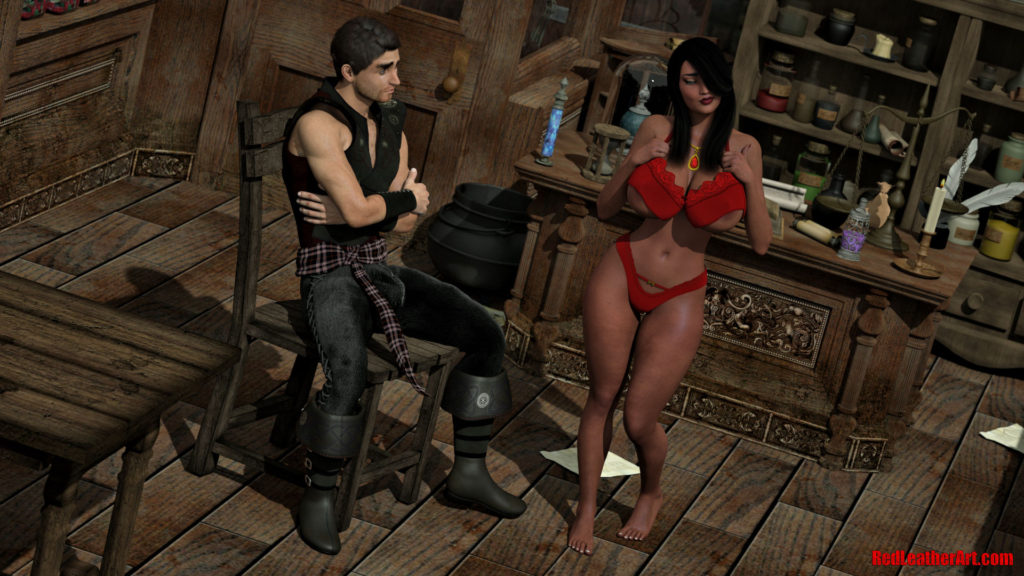 ---
Mini-set #44 – Karen x Milking machine, 14 images.
Content tags: Karen, Human, Pregnant, Machines, Milking, Lactation, Vaginal, Toys, Bondage, Non-con, Swallowing
Original post: https://redleatherart.com/wp/?p=1943
Available by itself here: https://gum.co/sdqp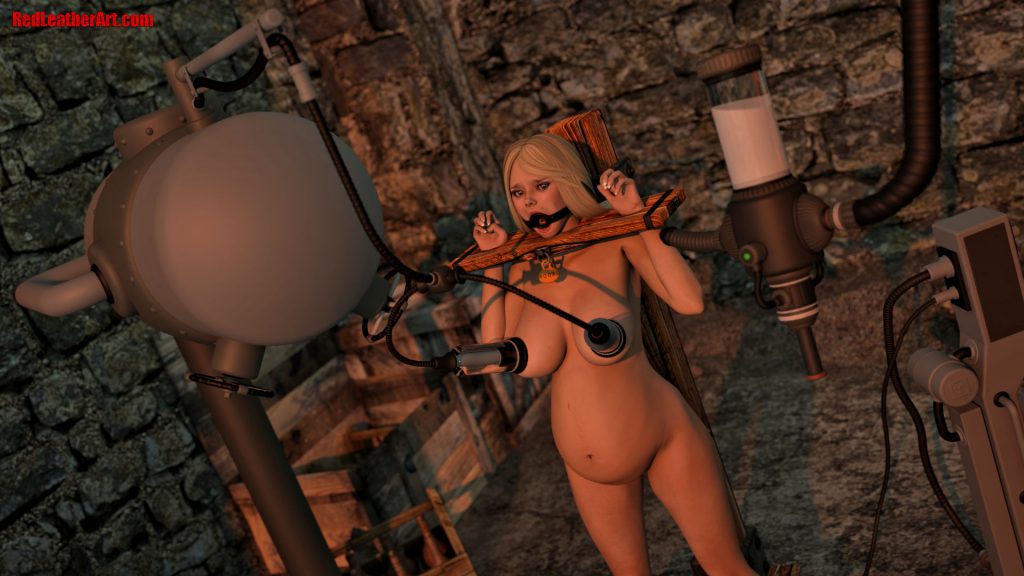 ---
Mini-set #45 – Modern captured spy x Guards, 14 images.
Content tags: Modern, Human, Interracial, Blowjob, Vaginal, Anal, Creampie, Bondage, Double Penetration, Swallowing, Threesome, Gangbang, Tattoos, Non-con
Original post: https://redleatherart.com/wp/?p=2006
Available by itself here: https://gum.co/Plmtc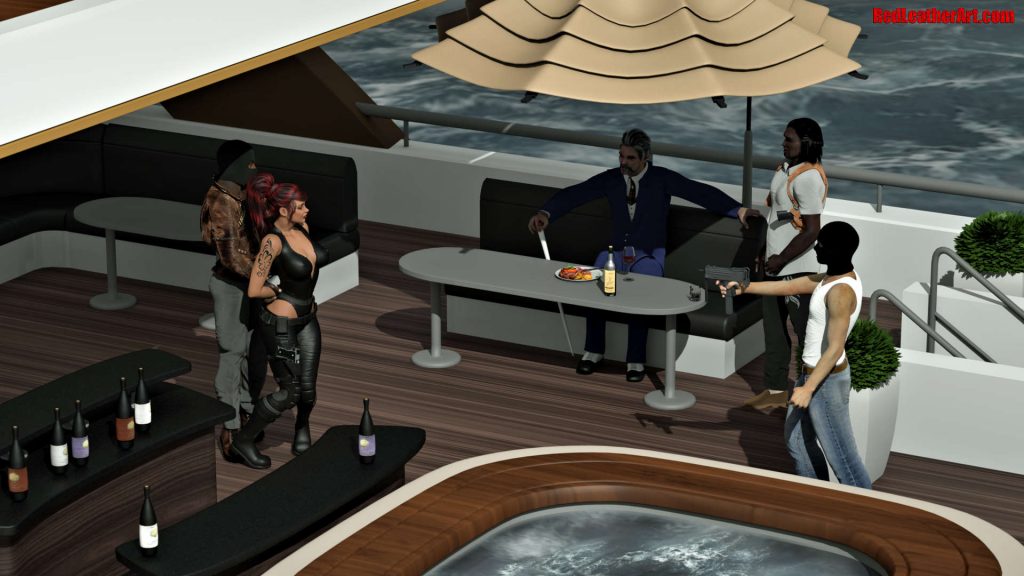 ---
Mini-set #46 – Salune x Tattooed elf slave, 13 images.
Content tags: Salune, Elf, Futa, Tattoos, Lesbian, Vaginal, Impregnation, Creampie, Couple, Blowjob, Swallowing
Original post: https://redleatherart.com/wp/?p=2062
Available by itself here: https://gum.co/mTgFV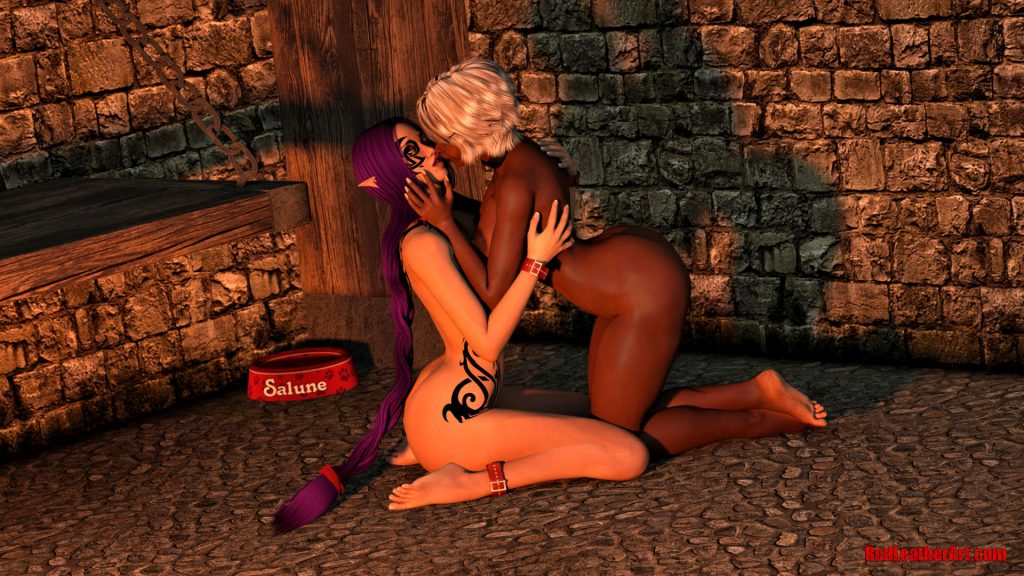 ---
Mini-set #47 – Lucia x Satyr, 13 images.
Content tags: Lucia, Catgirl, Monster, Beastman, Vaginal, Blowjob, Creampie, Semi-con, Couple,
Original post: https://redleatherart.com/wp/?p=2109
Available by itself here: https://gum.co/NseGT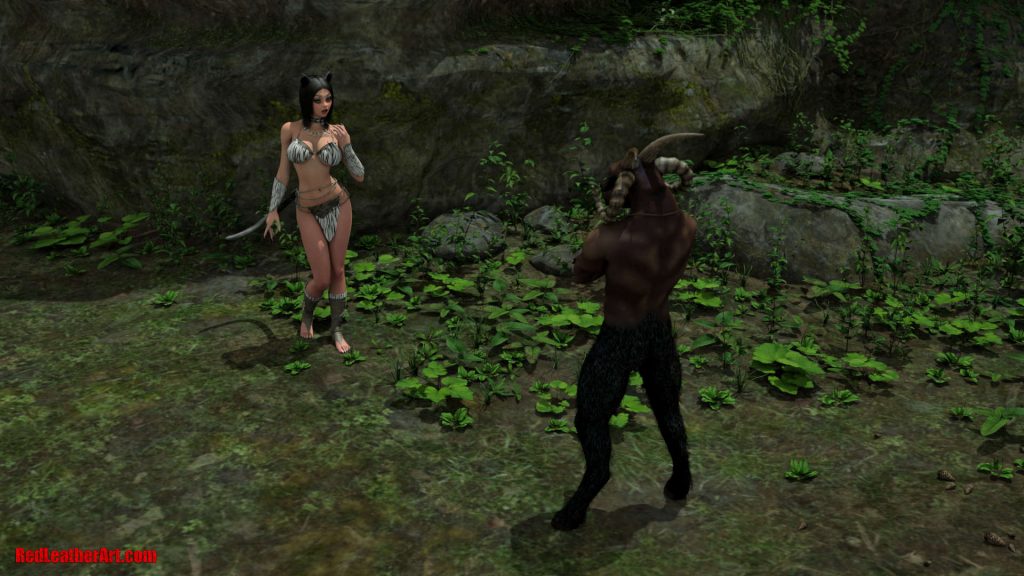 ---
Mini-set #48 – Zayla x Tentacles, 11 images.
Content tags: Zayla, Dark Elf, Tentacles, Vaginal, Blowjob, Solo, Anal, Double Penetration, Swallowing, Creampie
Original post: https://redleatherart.com/wp/?p=2147
Available by itself here: https://gum.co/gUtTU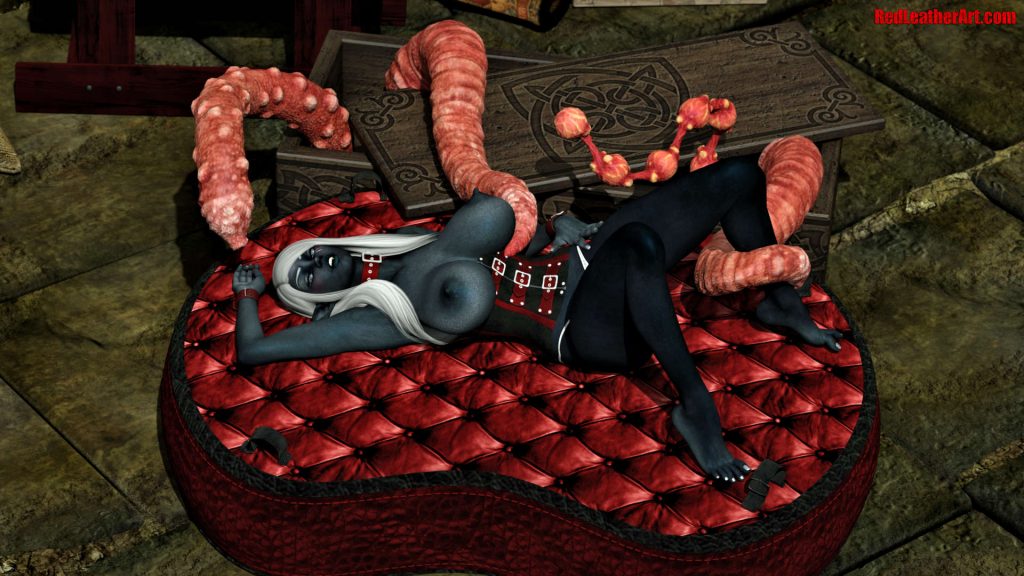 ---
Mini-set #49 – Helenya x Angel girl, 13 images.
Content tags: Helenya, Demon, Angel, Lesbian, Couple, Cunnilingus, Vaginal, Interracial
Original post: https://redleatherart.com/wp/?p=2173
Available by itself here: https://gum.co/AGhyu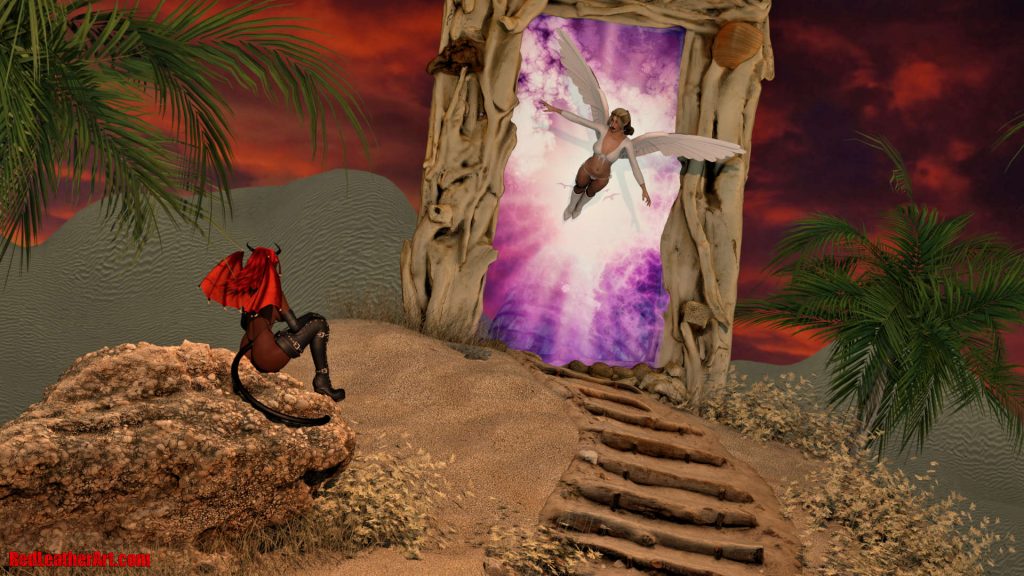 ---
Mini-set #50 – Tabitha x Stone golem, 12 images.
Content tags: Tabitha, Human, Non-con, Monster, Golem, Fingering, Anal, Vaginal, Giant
Original post: https://redleatherart.com/wp/?p=2206
Available by itself here: https://gum.co/IqFhu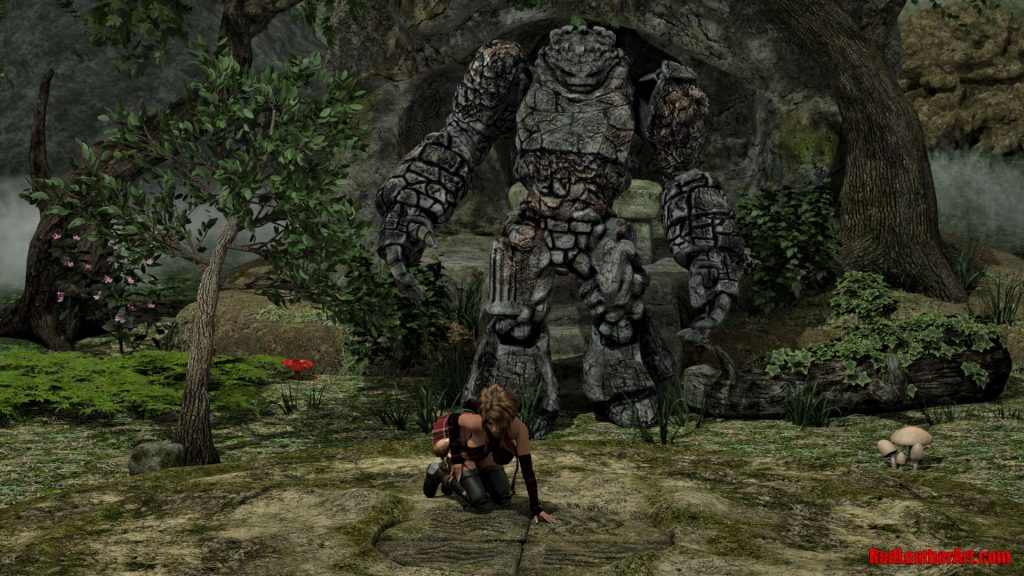 ---
Mini-set #51 – Karen x Rich nobles, 11 images.
Content tags: Karen, Human, Pregnant, Blowjob, Gangbang, Swallowing, Interracial, Handjob, Vaginal, Semi-con, Threesome
Original post: https://redleatherart.com/wp/?p=2252
Available by itself here: https://gum.co/qPZW

---
Mini-set #52 – James x Belle, 21 images.
Content tags: James, Human, Belle, Elf, Vaginal, Blowjob, Creampie, Impregnation, Couple, X-ray, Xmas, Titsex
Original post: https://redleatherart.com/wp/?p=2307
Available by itself here: https://gum.co/ejQkN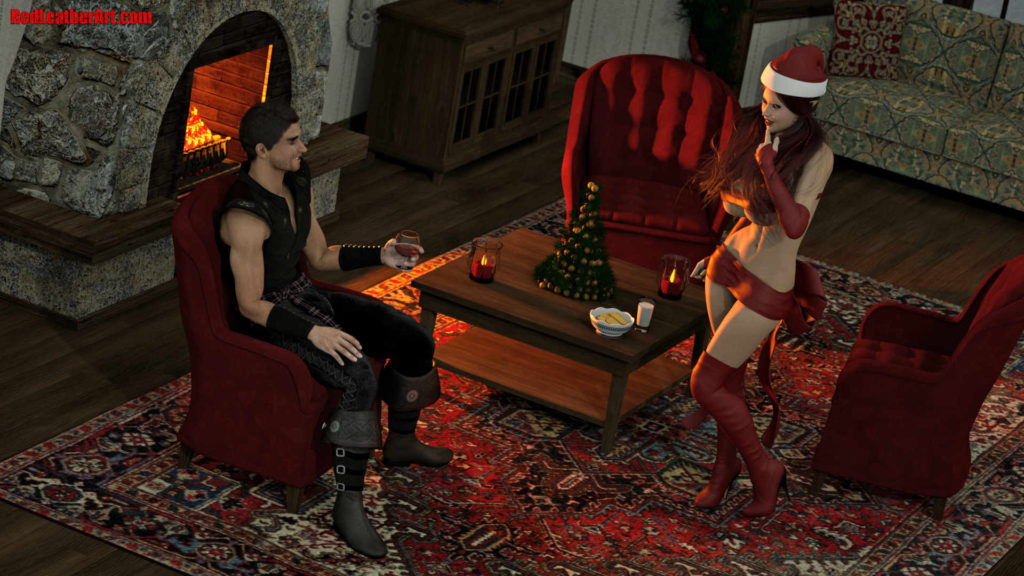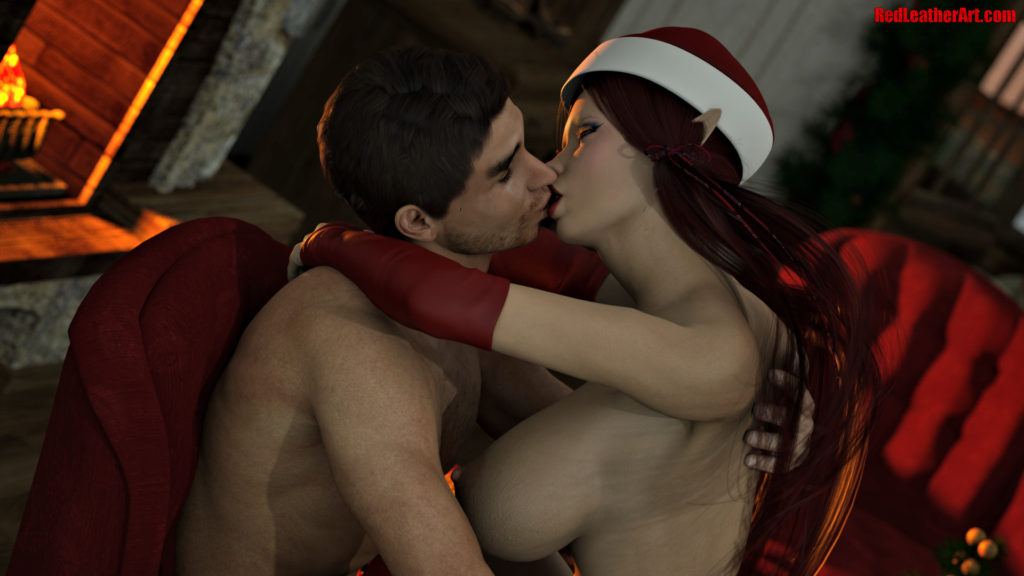 ---
Mini-set #53 – Faye solo w/toys, 16 images.
Content tags: Faye, Human, Solo, Toys, Masturbation, Swimsuit
Original post: https://redleatherart.com/wp/?p=2367
Available by itself here: https://gum.co/sbKwb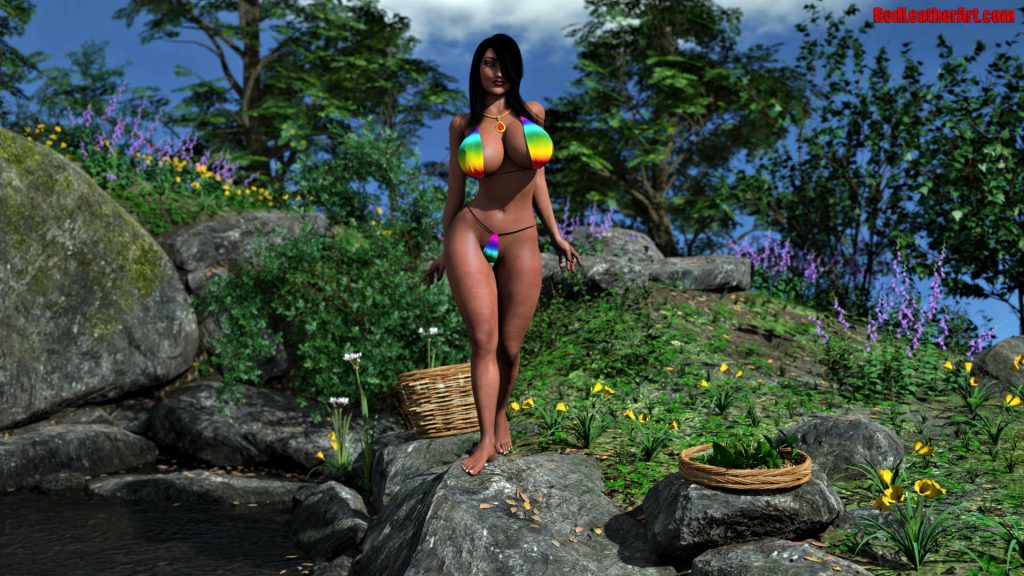 ---
Mini-set #54 – Salune x Nightmare Salune, 21 images. *Short Story*
Content tags: Salune, Futa, Elf, Tattoos, Vaginal, Blowjob, Creampie, Non-con, Couple, Impregnation, Doppelganger, Anal
Original post: https://redleatherart.com/wp/?p=2405
Available by itself here: https://gum.co/GMNi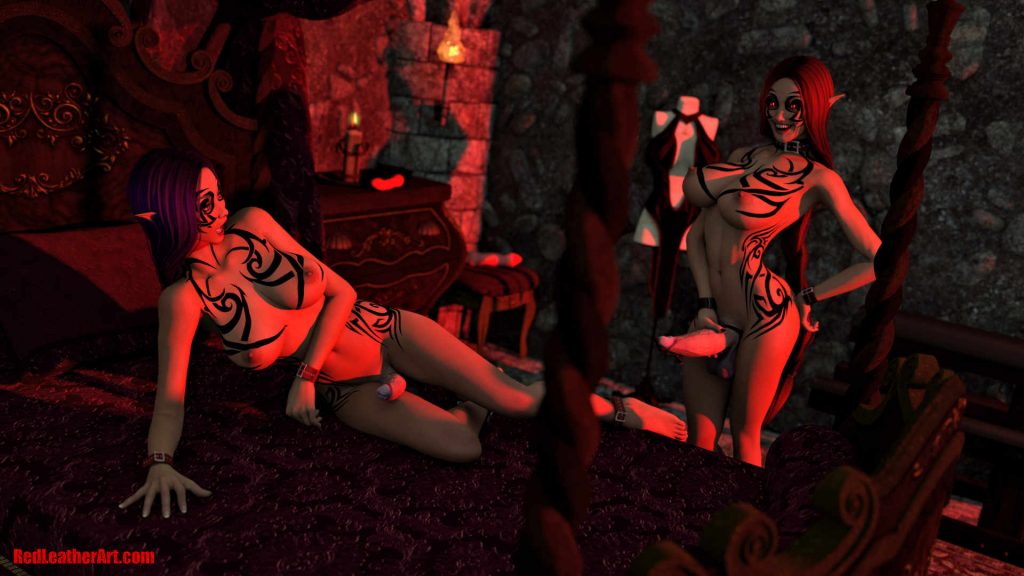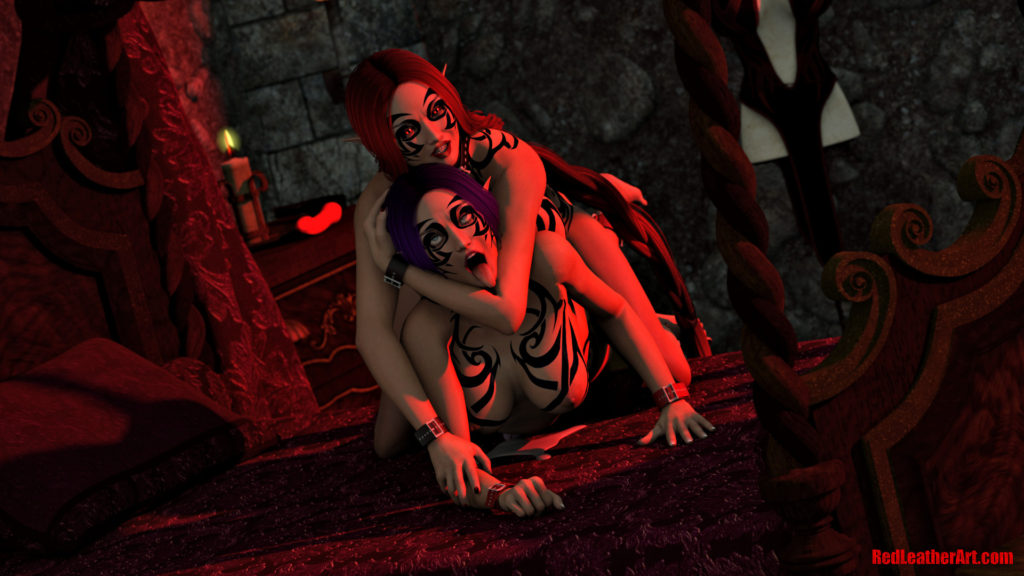 ---
Mini-set #55 – Zayla x Elf slave boy, 17 images.
Content tags: Zayla, Dark Elf, Elf, Vaginal, Blowjob, Creampie, Couple, Footjob, Bondage, Femdom, POV
Original post: https://redleatherart.com/wp/?p=2452
Available by itself here: https://gum.co/dTUZz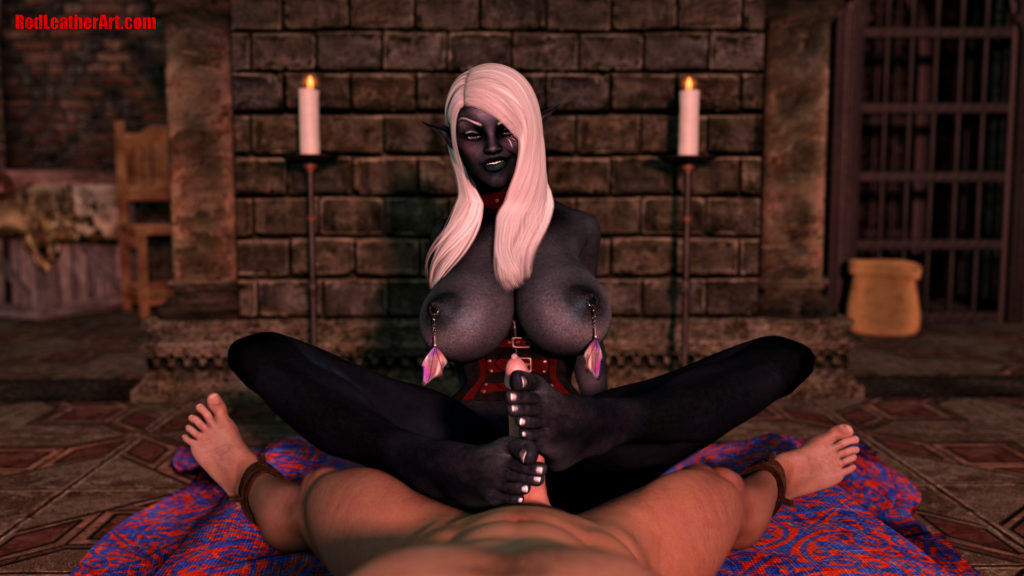 ---
Mini-set #56 – Lucia x Troglodytes, 30 images.
Content tags: Lucia, Catgirl, Threesome, Troglodyte, Monster, Blowjob, Vaginal, Anal, Double Penetration, Handjob, Creampie, Semi-con
Original post: https://redleatherart.com/wp/?p=2496
Available by itself here: https://gum.co/IuYiNi

---
Mini-set #57 – Sci-fi/Fantasy combo mini-set via VR game, 47 images. *Short Story*
Content tags: Sci-fi, Elf, Human, Pregnant, Vaginal, Creampie, Machines, Milking, Lactation, Goblin, Non-con, Semi-con, Couple, Monster, Toys, Solo
Original post: https://redleatherart.com/wp/?p=2541
Short story post: https://redleatherart.com/wp/?p=2552
Available by itself here: https://gum.co/eMJSR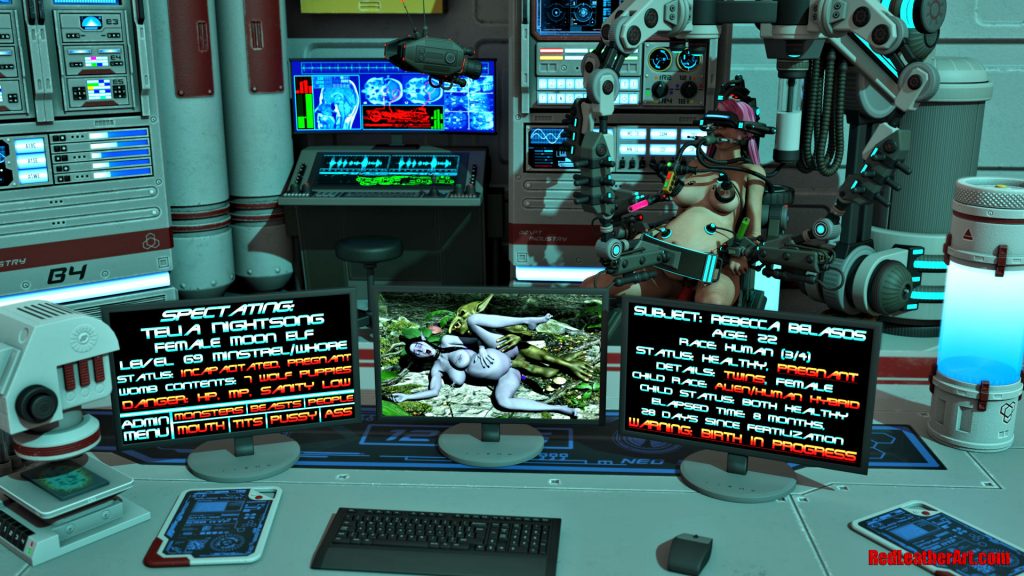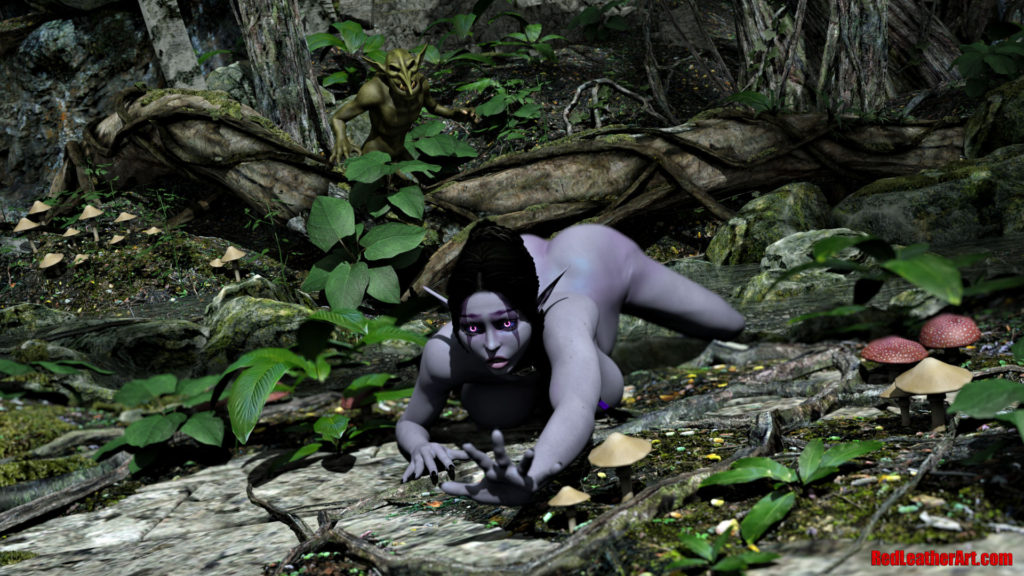 ---
Mini-set #58 – Helenya x Tentacles, 25 images.
Content tags: Helenya, Demon, Tattoos, Tentacles, Vaginal, Blowjob, Anal, Double Penetration, Creampie, Swallowing, Bondage, Bukkake, Milking
Original post: https://redleatherart.com/wp/?p=2589
Available by itself here: https://gum.co/vsYoN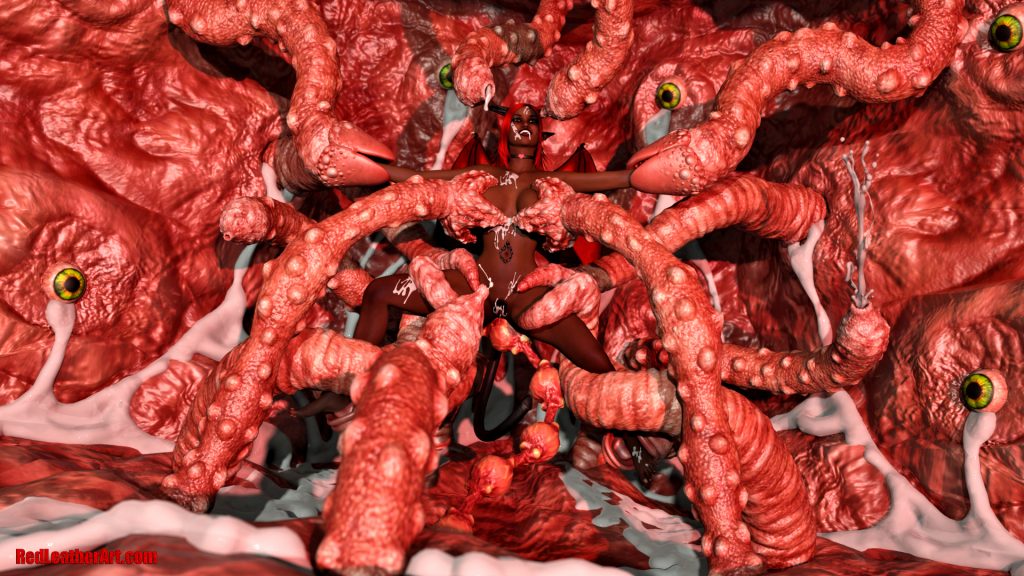 ---
Mini-set #59 – Fertility goddess x Elf girls, 36 images.
Content tags: Elf, Futa, Dual Cocks, Threesome, Pregnant, Impregnation, Lactation, Blowjob, Swallowing, Vaginal, Creampie, Handjob
Original post: https://redleatherart.com/wp/?p=2620
Available by itself here: https://gum.co/hseEC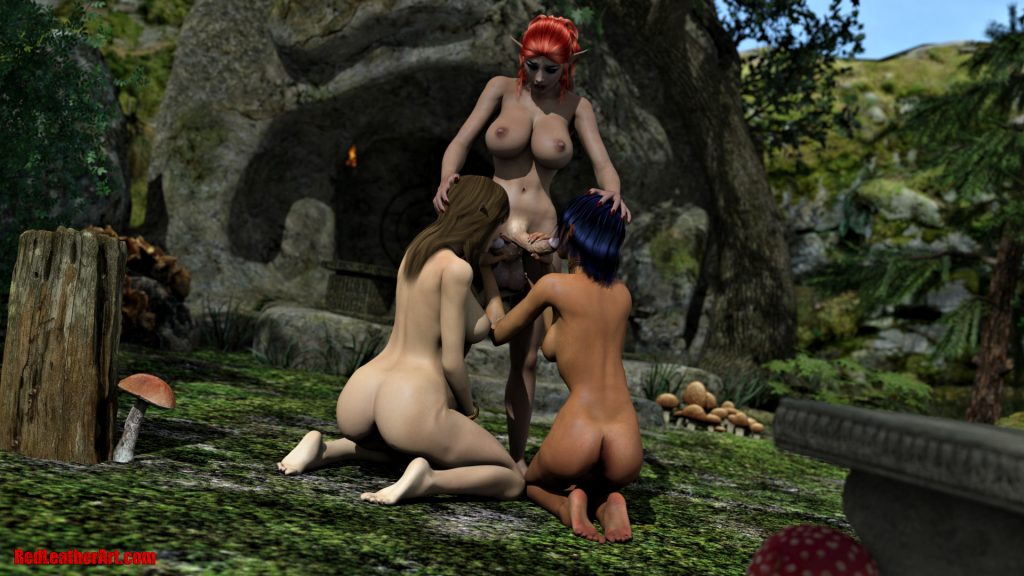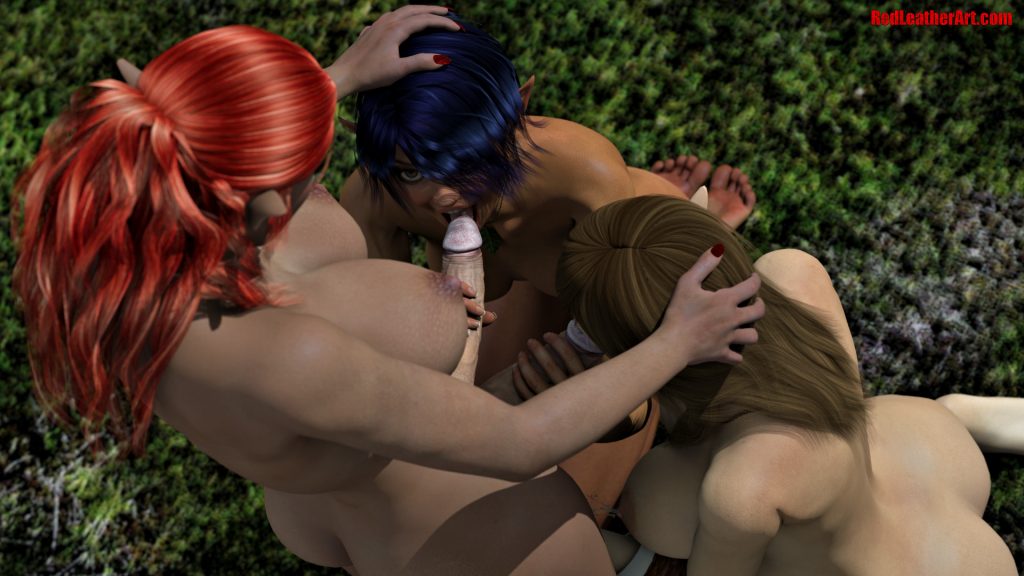 ---
Mini-set #60 – Karen x Gloryholes, 30 images.
Content tags: Karen, Pregnant, Gloryhole, Interracial, Handjob, Blowjob, Swallowing, Bukkake
Original post: https://redleatherart.com/wp/?p=2675
Available by itself here: https://gum.co/PJUWMe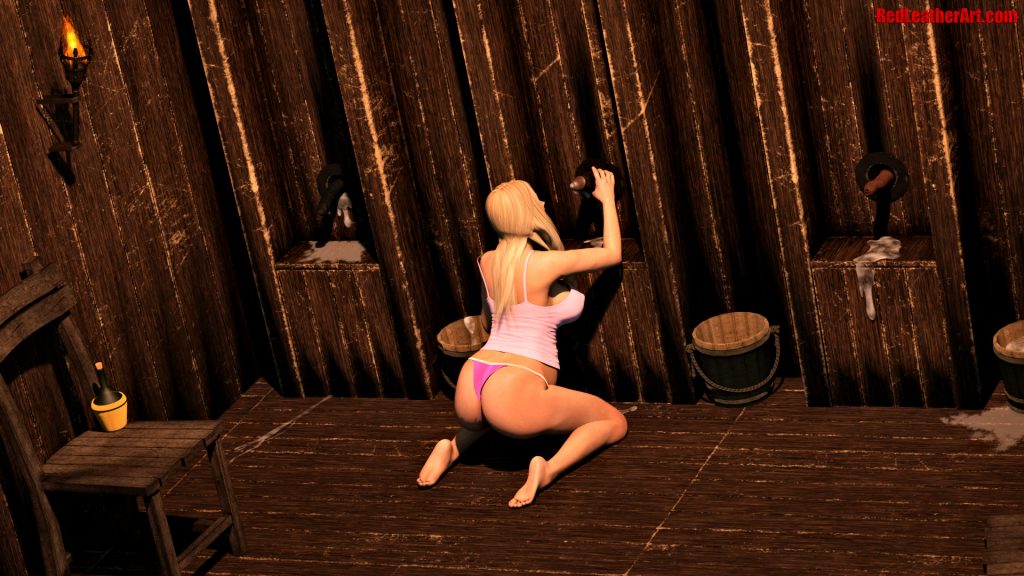 ---
Mini-set #61 – James x Belle Part Two, 27 images.
Content tags: James, Belle, Human, Elf, Couple, Pregnant, Vaginal, Titsex, Blowjob, Creampie, Lactation, Swallowing
Original post: https://redleatherart.com/wp/?p=2736
Available by itself here: https://gum.co/ugeKc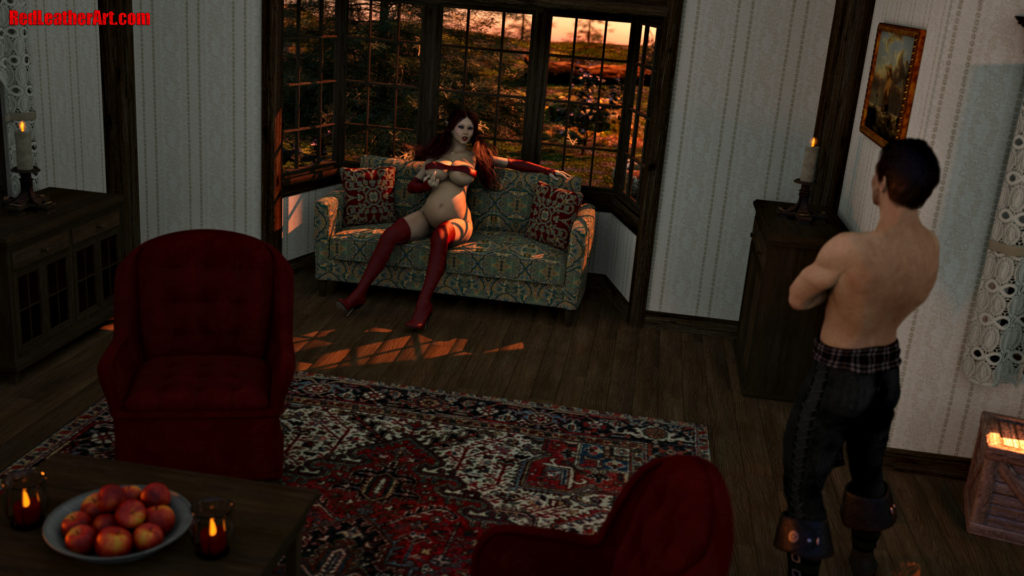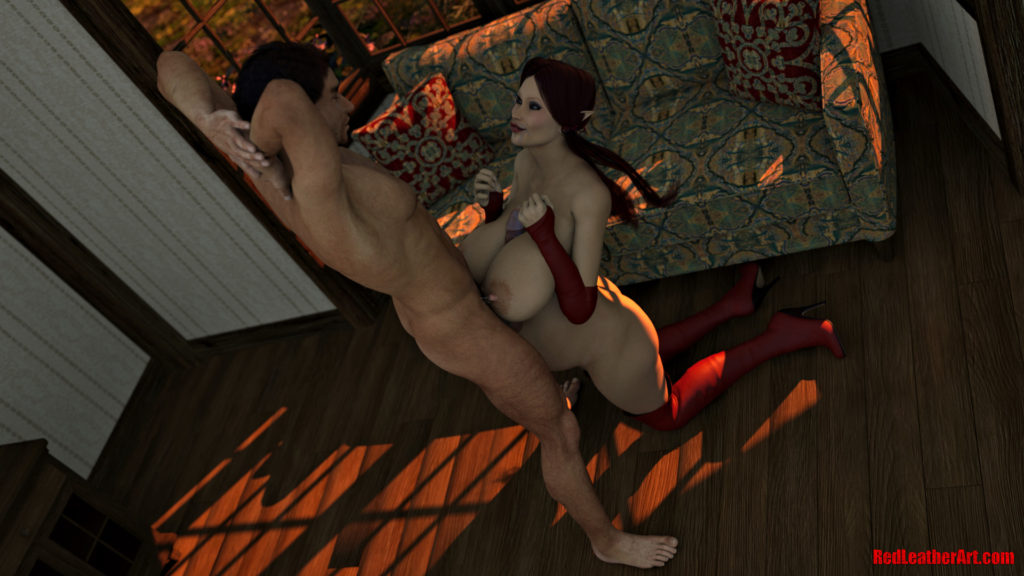 ---
Mini-set #62 – Drider x Elf girl, 36 images.
Content tags: Monster, Non-con, Pregnant, Impregnation, Eggs, Elf, Dark Elf, Horror, Vaginal, Anal, Creampie, Monstergirl, Drider
Original post: https://redleatherart.com/wp/?p=2811
Available by itself here: https://gum.co/oVowK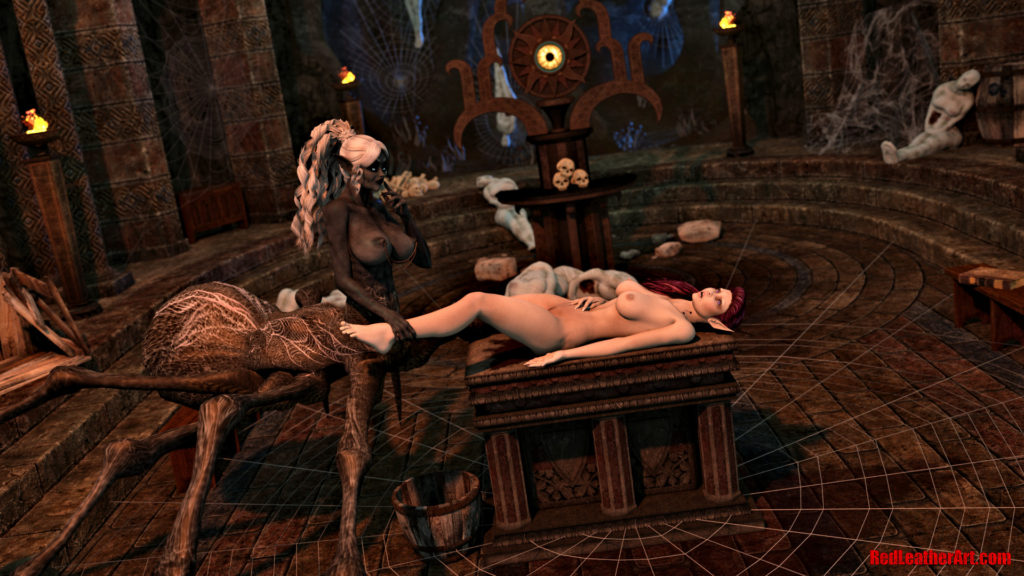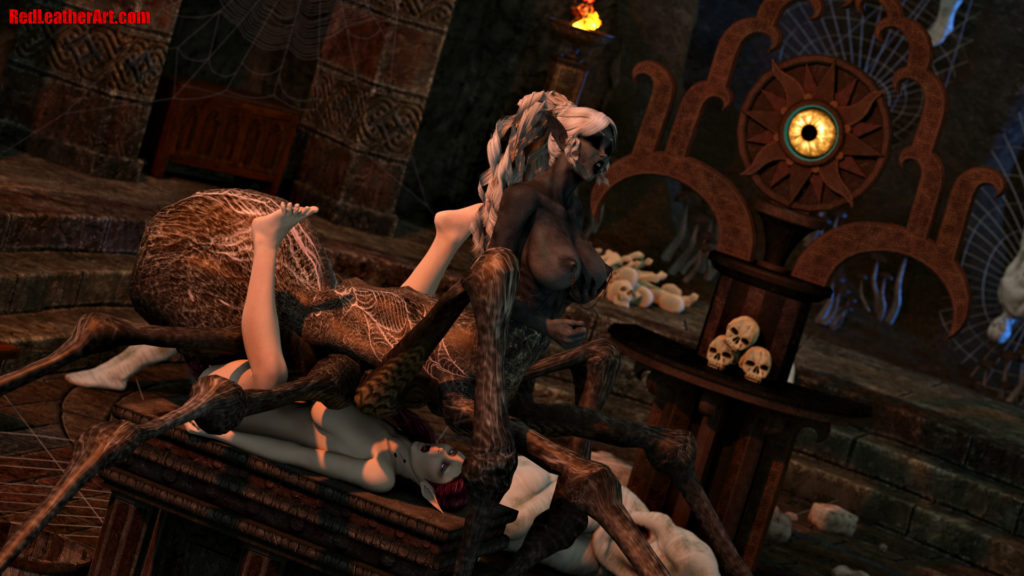 ---
Mini-set #63 – Tabitha solo (bath), 24 images.
Content tags: Solo, Tabitha, Masturbation
Original post: https://redleatherart.com/wp/?p=2880
Available by itself here: https://gum.co/RguCM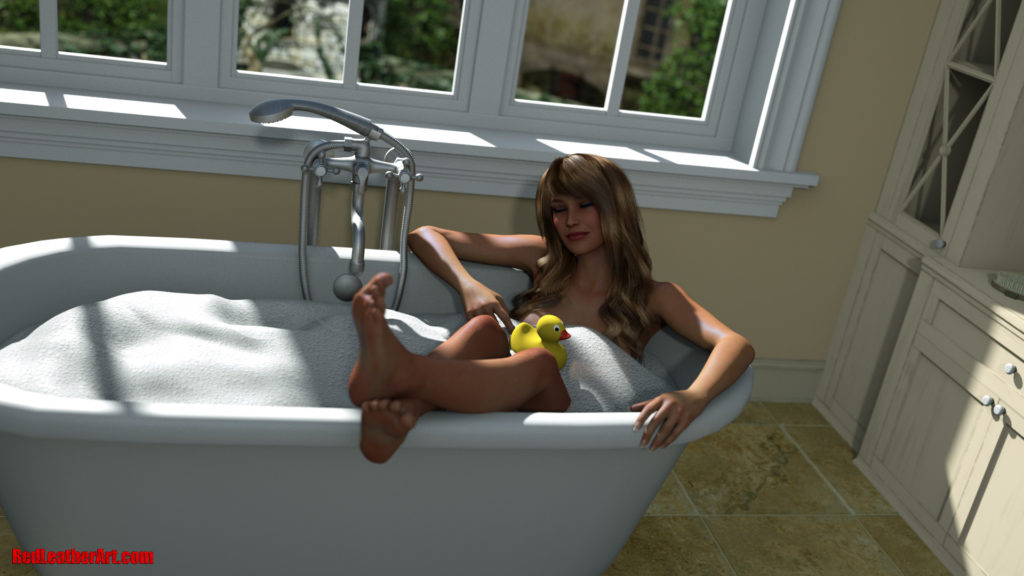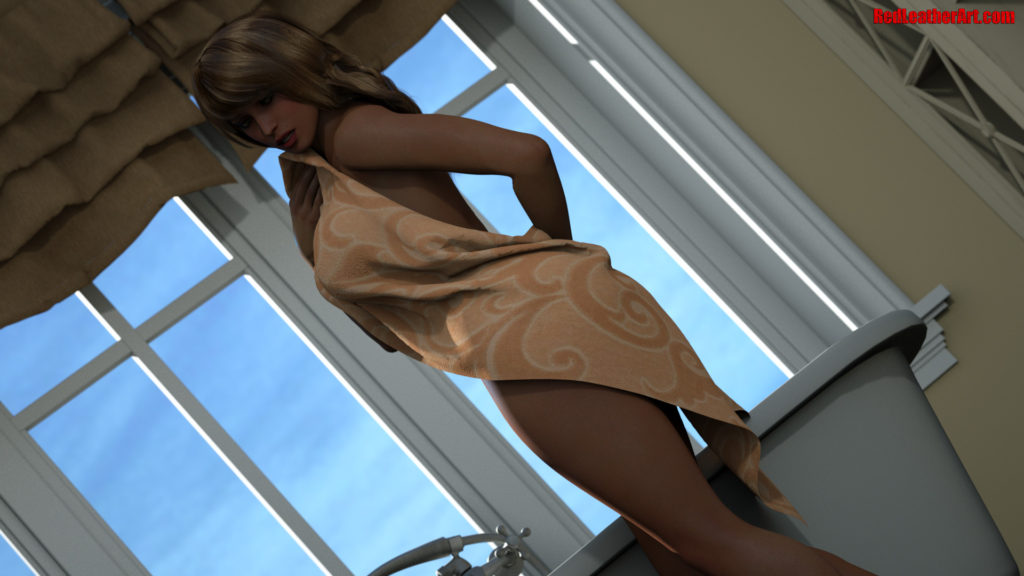 ---
Mini-set #64 – Zayla x Minotaur (Tiny), 35 images. *Short Story*
Content tags: Zayla, Minotaur, Handjob, Titsex, Vaginal, Creampie, Monster, Beastman, Couple, Dark Elf, Drow
Original post: https://redleatherart.com/wp/?p=2912
Short story post: https://redleatherart.com/wp/?p=2963
Available by itself here: https://gum.co/GTZpt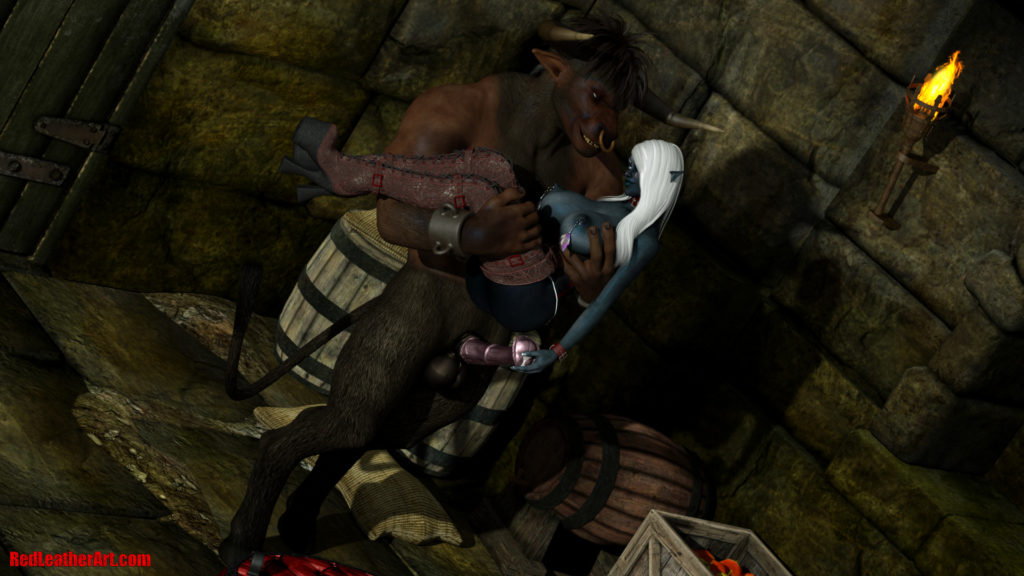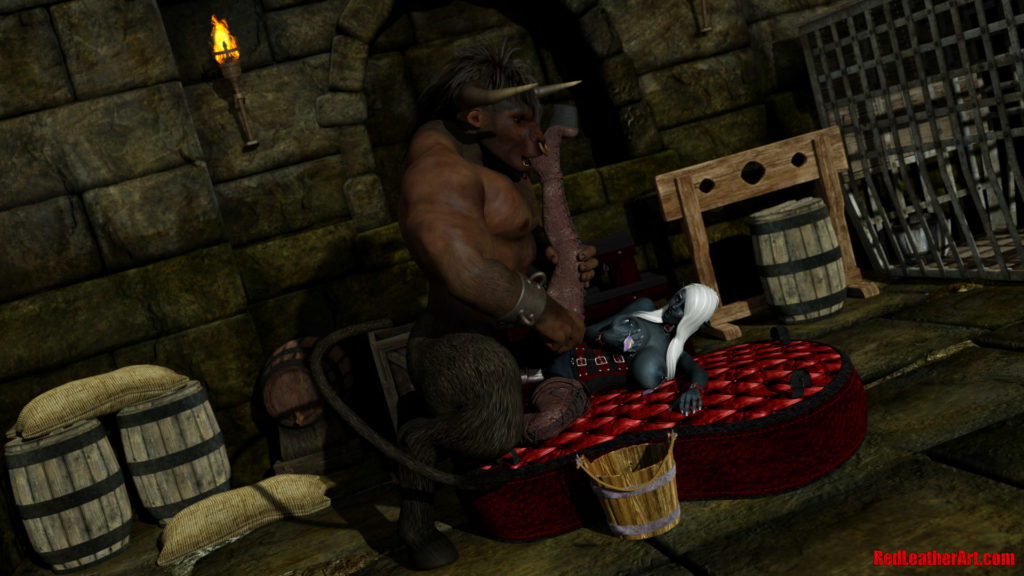 ---
Mini-set #65 – Salune x Tentacles, 34 images.
Content tags: Salune, Elf, Tentacles, Futa, Monster, Tattoos, Semi-con, Handjob, Blowjob, Swallowing, Vaginal, Creampie
Original post: https://redleatherart.com/wp/?p=2970
Available by itself here: https://gum.co/ikcYL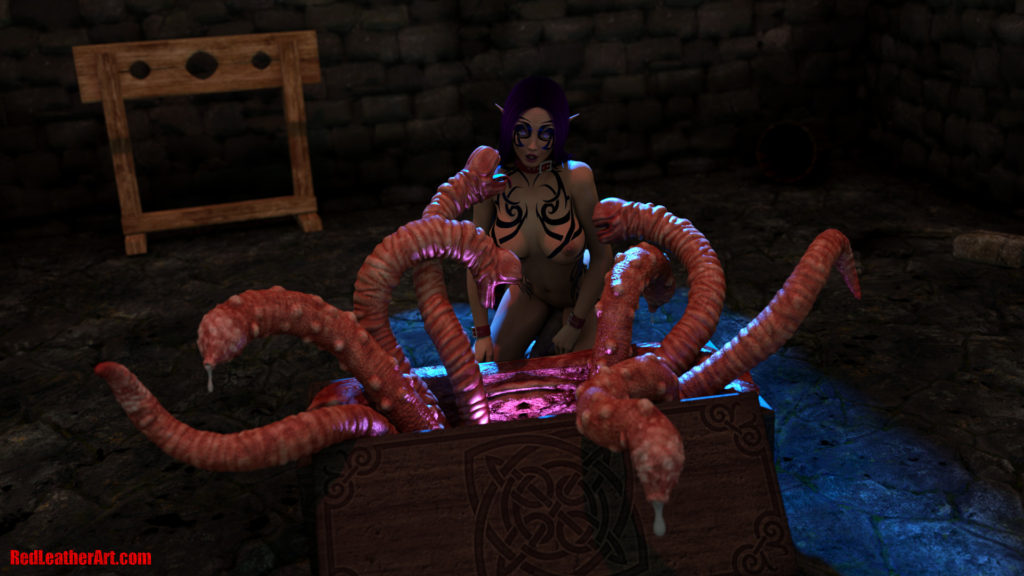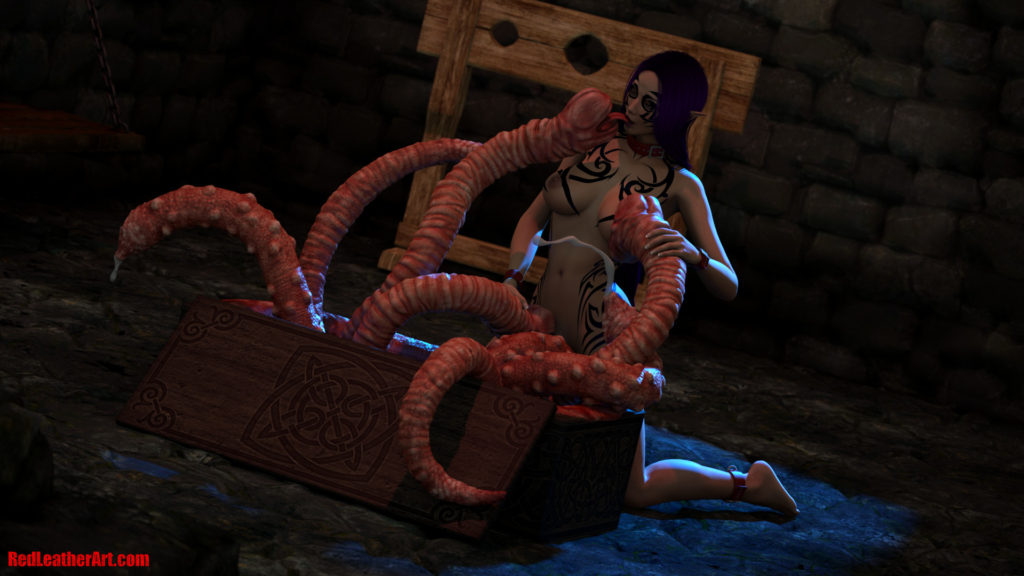 ---
Mini-set #66 – Faye x Delfina, 36 images.
Content tags: Faye, Elf, Human, Lesbian, Toys, Anal, Couple, Fingering, Lactation, Vaginal, Double Penetration, Lactation, Delfina
Original post: https://redleatherart.com/wp/?p=3017
Available by itself here: https://gum.co/ksqqJe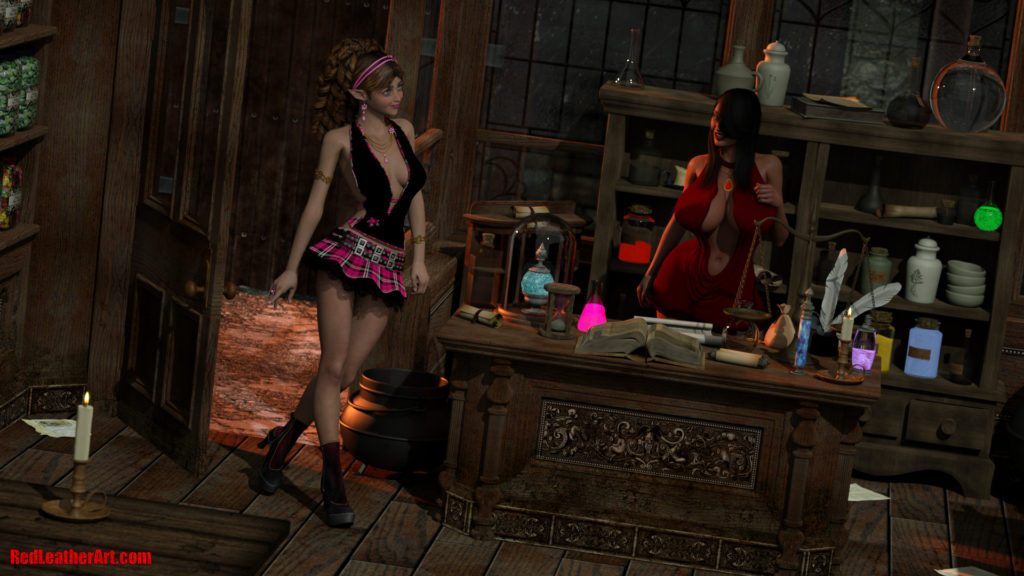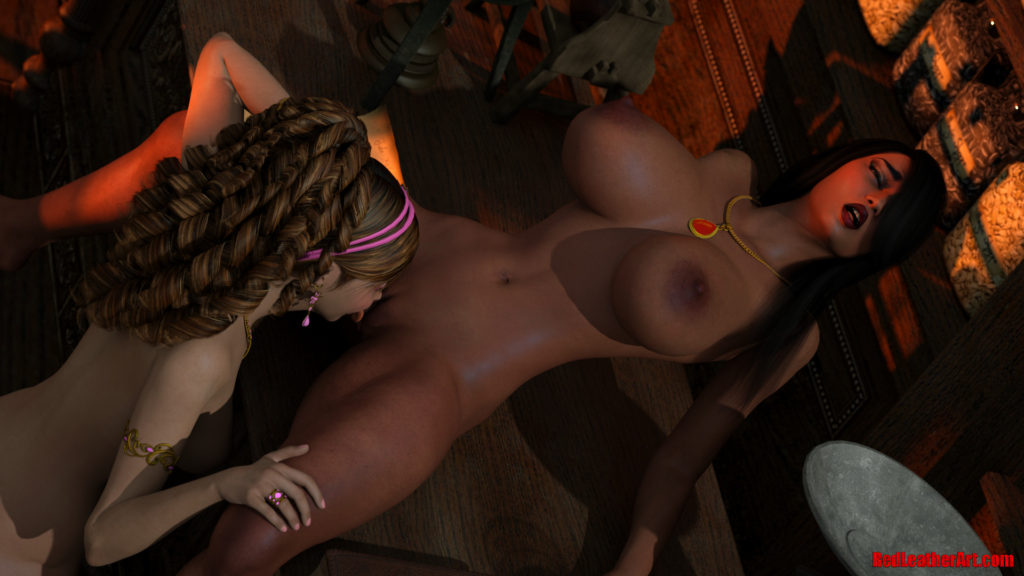 ---
Mini-set #67 – Bunnygirl x Farmer, 45 images.
Content tags: Bunnygirl, Human, Couple, Vaginal, Anal, Creampie, Toys, Bondage, Double Penetration, Interracial, Semi-con
Original post: https://redleatherart.com/wp/?p=3062
Available by itself here: https://gum.co/yTwEC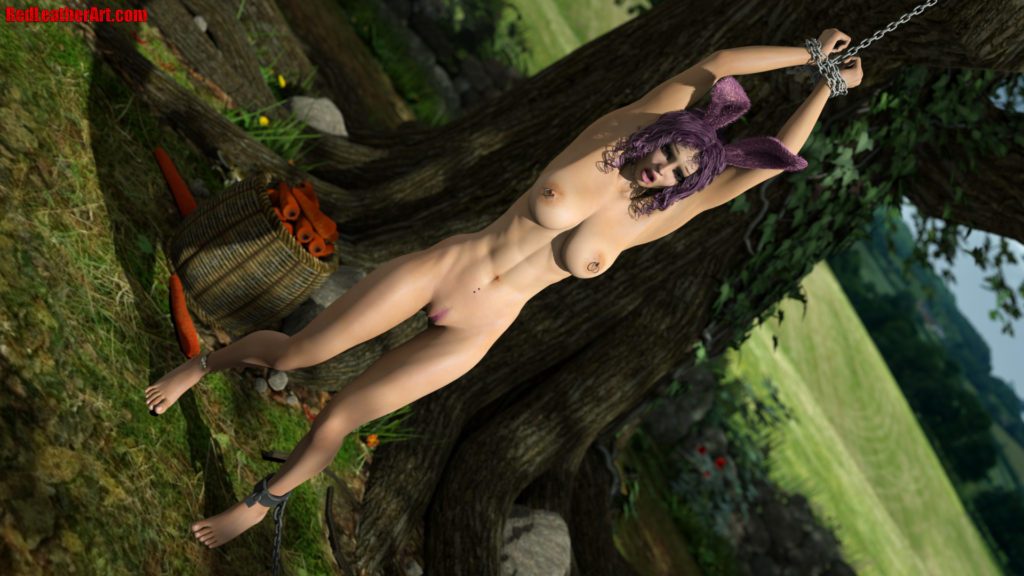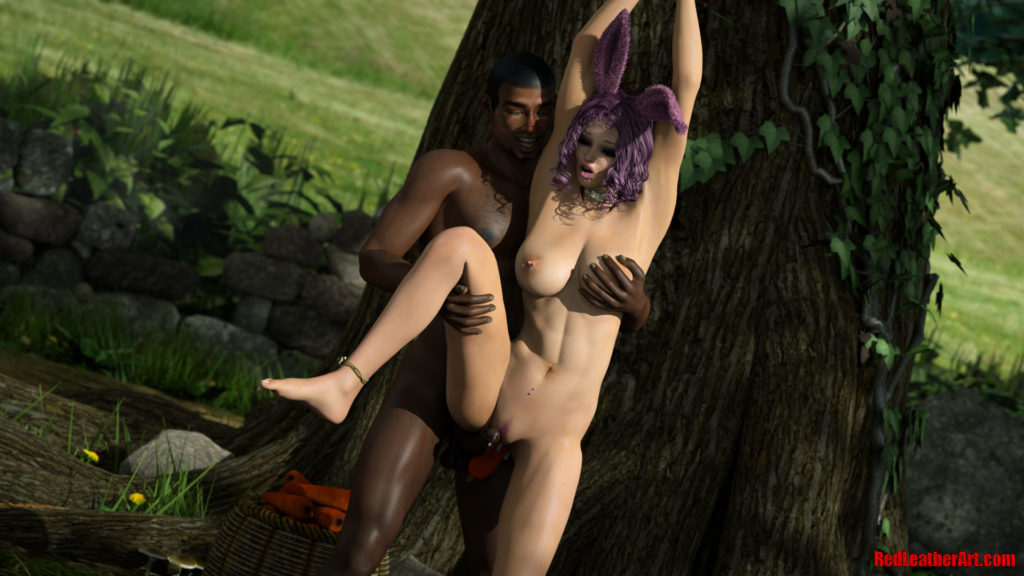 ---
Mini-set #68 – Lucia x Nylavi, 40 images.
Content tags: Lucia, Catgirl, Foxgirl, Lesbian, Fingering, Toys, Vaginal, Couple, Nylavi
Original post: https://redleatherart.com/wp/?p=3104
Available by itself here: https://gum.co/Opocc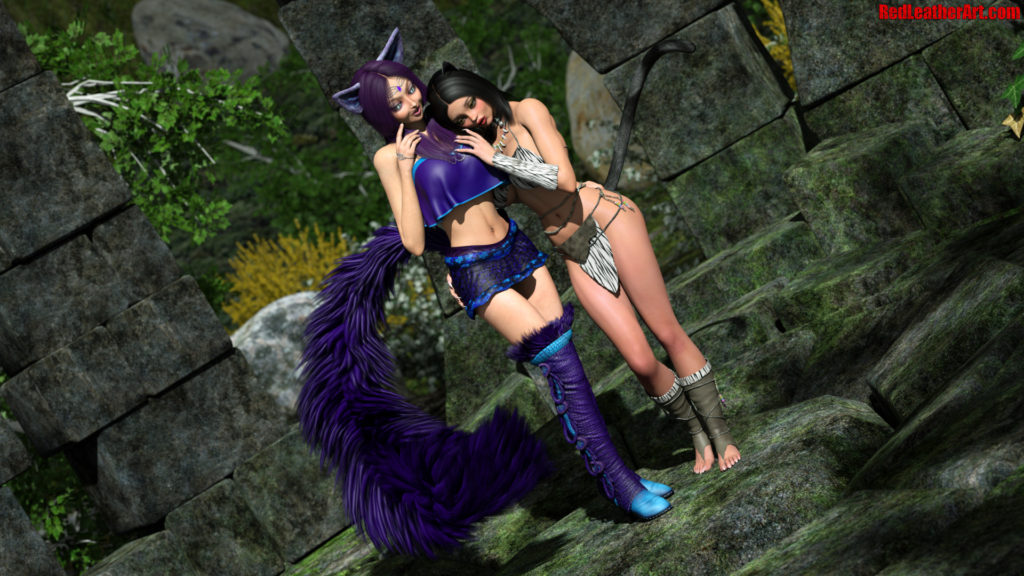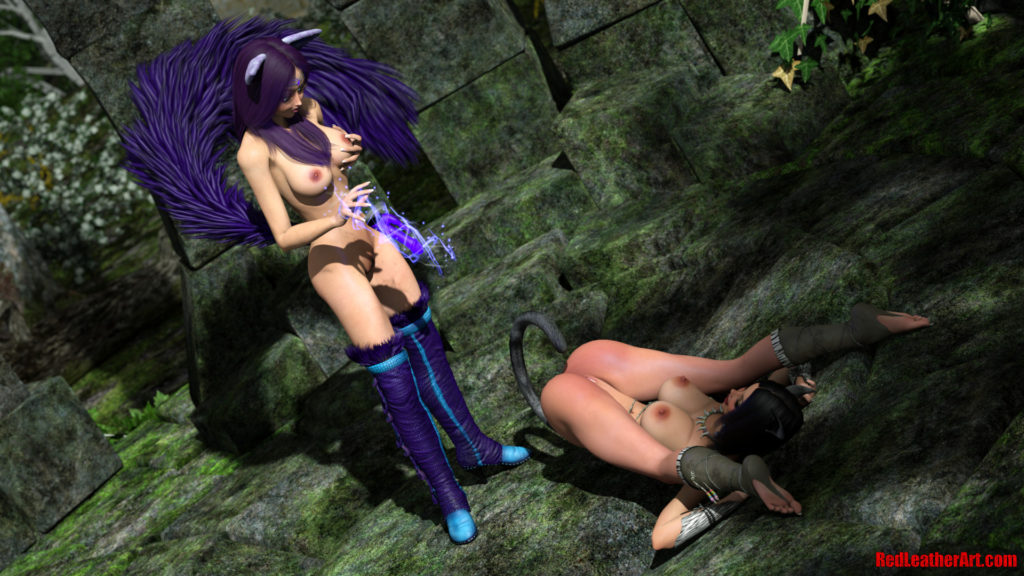 ---
Mini-set #69 – Helenya x Elven slave boy, 49 images.
Content tags: Helenya, Tattoos, Vaginal, Creampie, Blowjob, Swallowing, Cunnilingus, Fingering, Double Penetration, Anal, Toys, Elf, Demon, Interracial
Original post: https://redleatherart.com/wp/?p=3138
Available by itself here: https://gum.co//sFuRE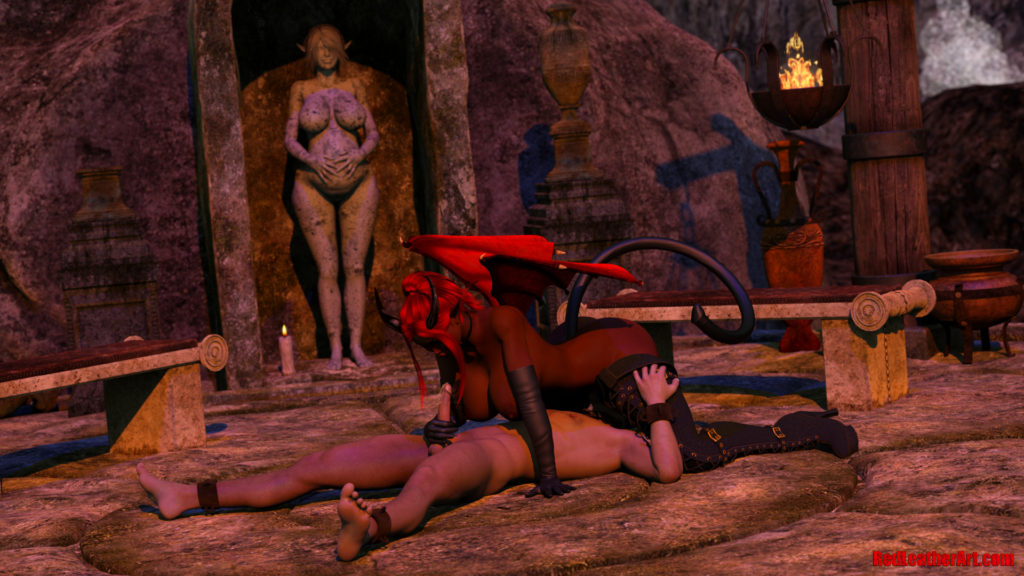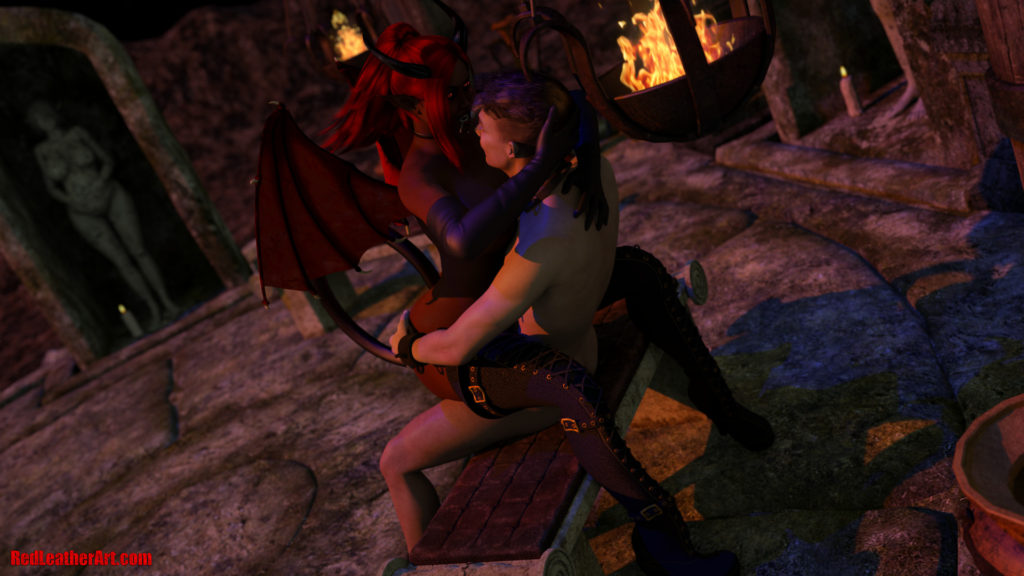 ---
Mini-set #70 – Karen Solo w/toys, 26 images.
Content tags: Karen, Pregnant, Human, Solo, Toys, Lactation, Masturbation, Vaginal, Anal, Double Penetration
Original post: https://redleatherart.com/wp/?p=3179
Available by itself here: https://gum.co//bSFLm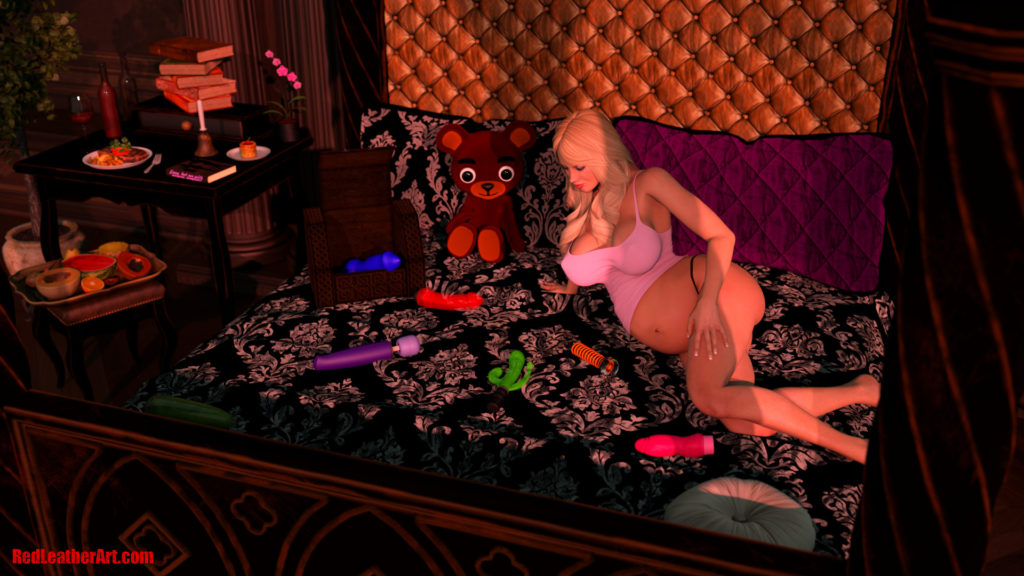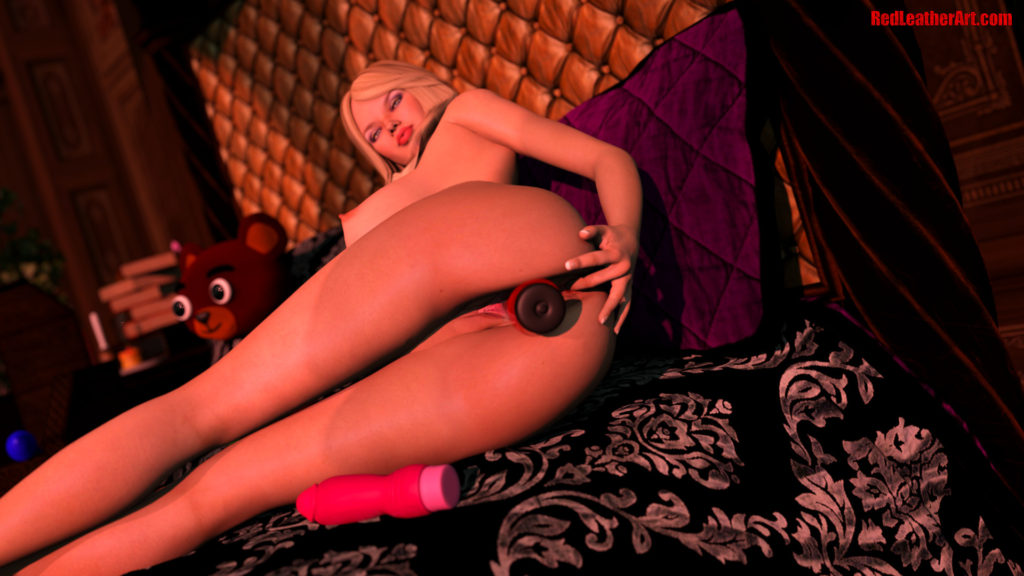 ---
Mini-set #71 – James/Tabitha/Delfina, 62 images.
Content tags: James, Tabitha, Delfina, Human, Elf, Threesome, Vaginal, Creampie, Blowjob, Swallowing, Cunnilingus, Lesbian, Couple
Original post: https://redleatherart.com/wp/?p=3215
Available by itself here: https://gum.co//pIkVV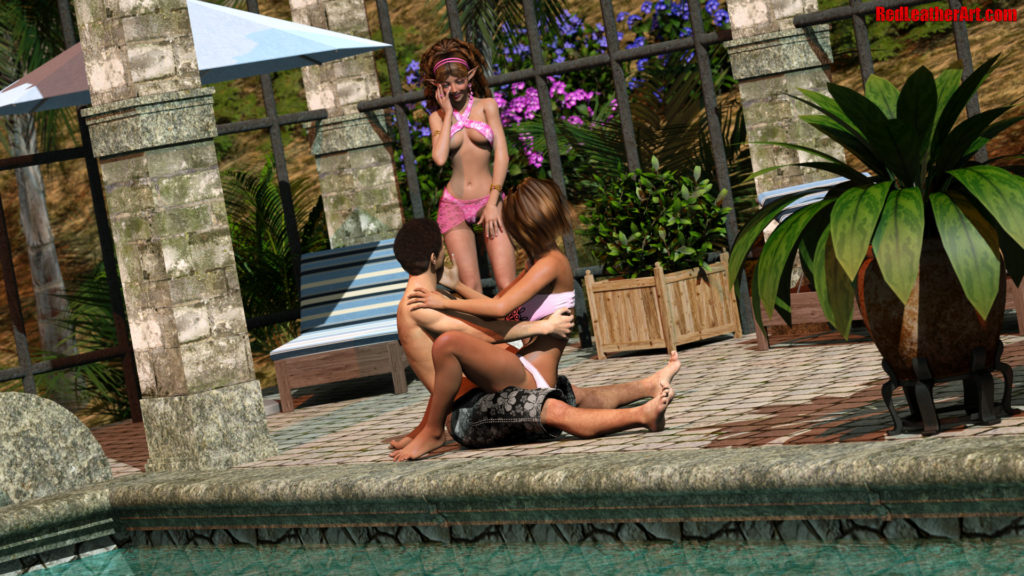 ---
Mini-set #72 – Helenya, Tabitha, Salune Modern Cosplay mini-set, 38 images.
Content tags: Helenya, Tabitha, Salune, Elf, Demon, Human, Solo, Cosplay, Futa, Modern
Original post: https://redleatherart.com/wp/?p=3257
Available by itself here: https://gum.co//yVQxo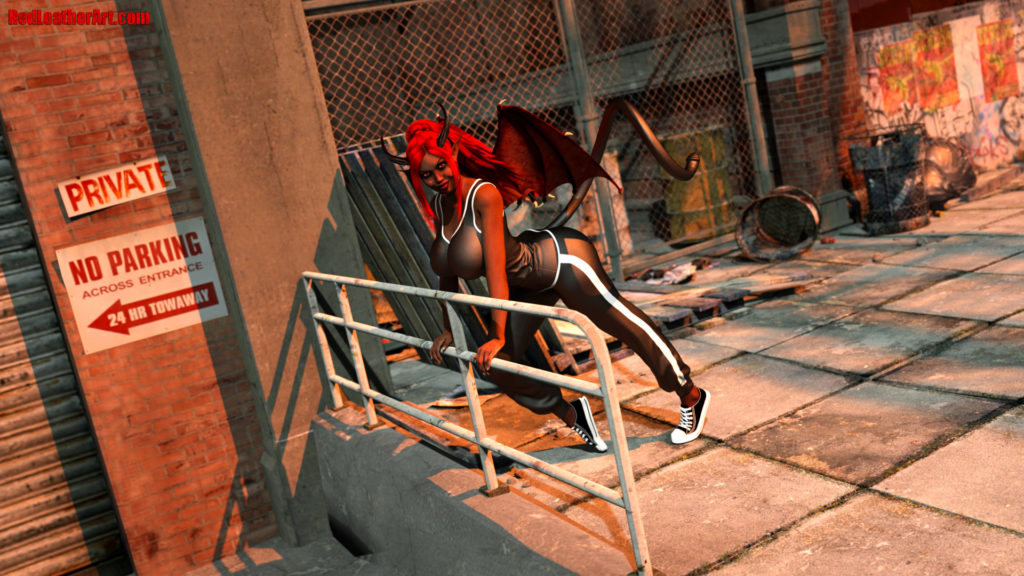 ---
Mini-set #73 – Bandit queen x Troll mini-set, 45 images.
Content tags: Human, Elf, Xan, Tentacles, Monster, Troll, Non-con, Vaginal, Creampie, Huge cock, Impregnation
Original post: https://redleatherart.com/wp/?p=3290
Available by itself here: https://gum.co//zURoh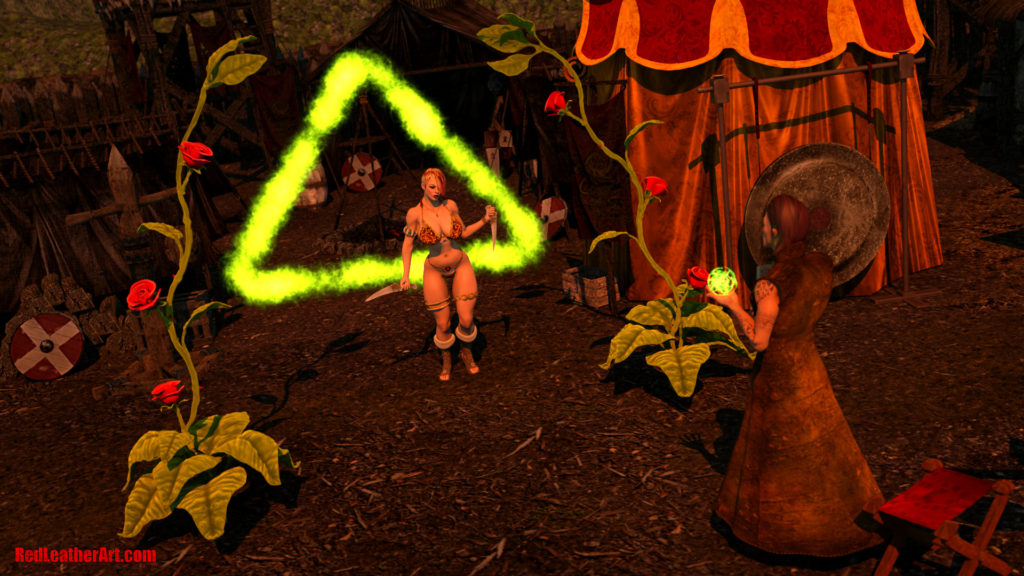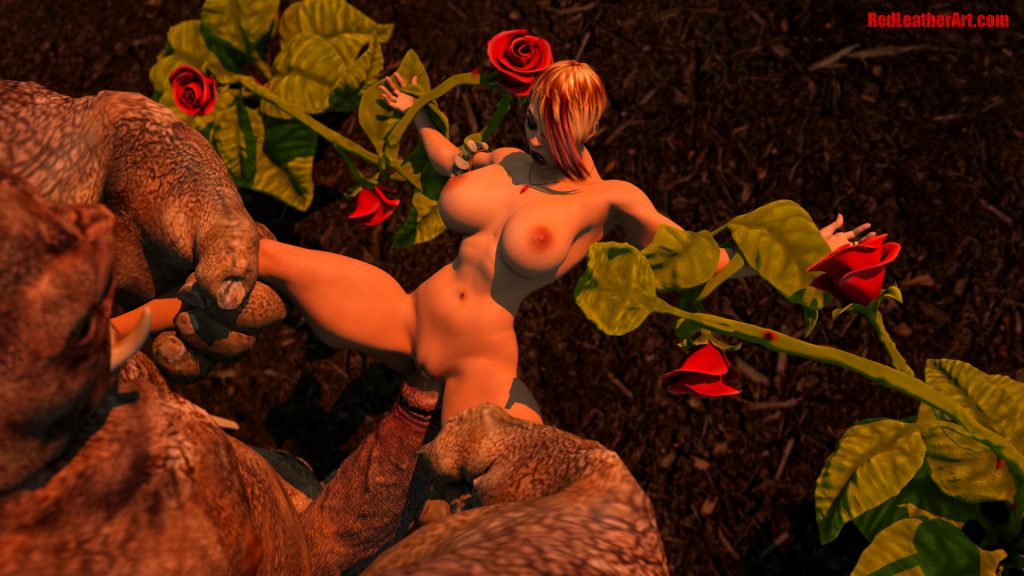 ---
Mini-set #74 – Zayla x Nightmare Salune mini-set, 70 images. *Short Story*
Content tags: Zayla, Salune, Elf, Monster, Futa, Blowjob, Swallowing, Semi-con, Non-con, Vaginal, Creampie, Impregnation, Doppelganger, Bondage, Tattoos, Body Writing,
Original post: https://redleatherart.com/wp/?p=3361
Short story post: https://redleatherart.com/wp/?p=3419
Available by itself here: https://gum.co//ZwRXy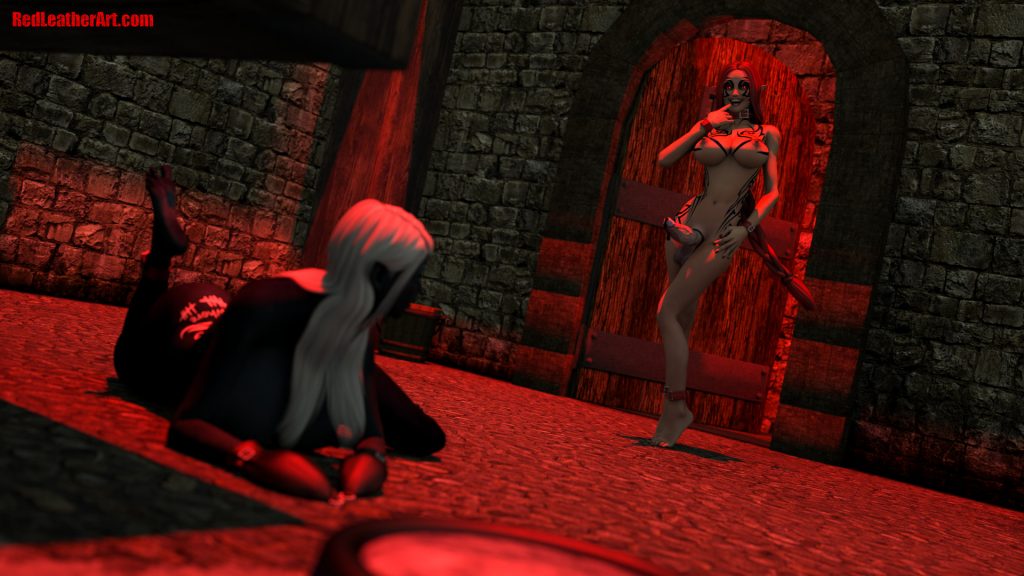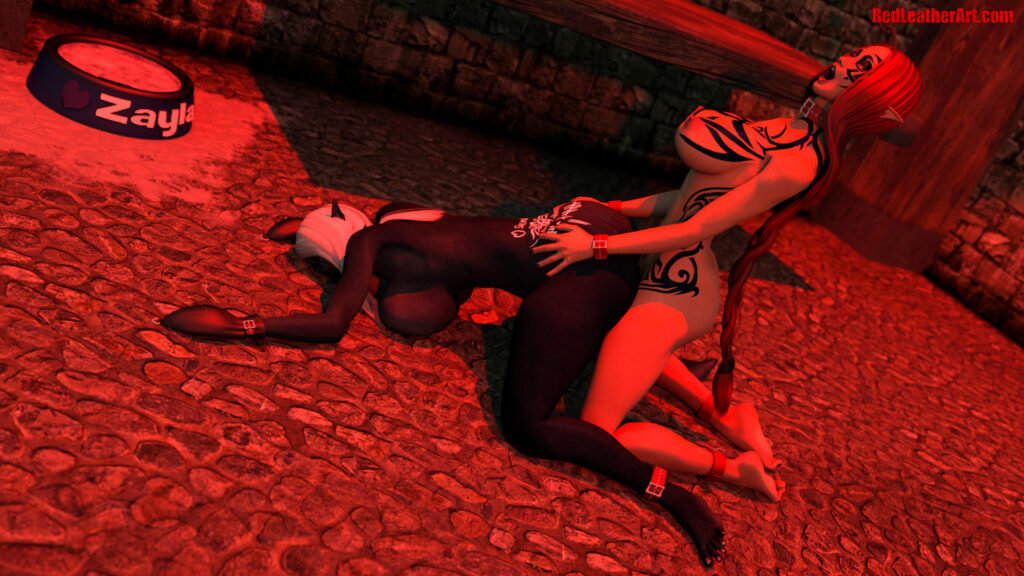 ---
Mini-set #75 – Faye x Box o' Tentacles mini-set, 50 images.
Content tags: Anal, Blowjob, Creampie, Double Penetration, Faye, Human, Lactation, Milking, Mini-set, Monster, Status Update, Swallowing, Tentacles, Titsex, Vaginal
Original post: https://redleatherart.com/wp/?p=3427
Available by itself here: https://gum.co//VruUi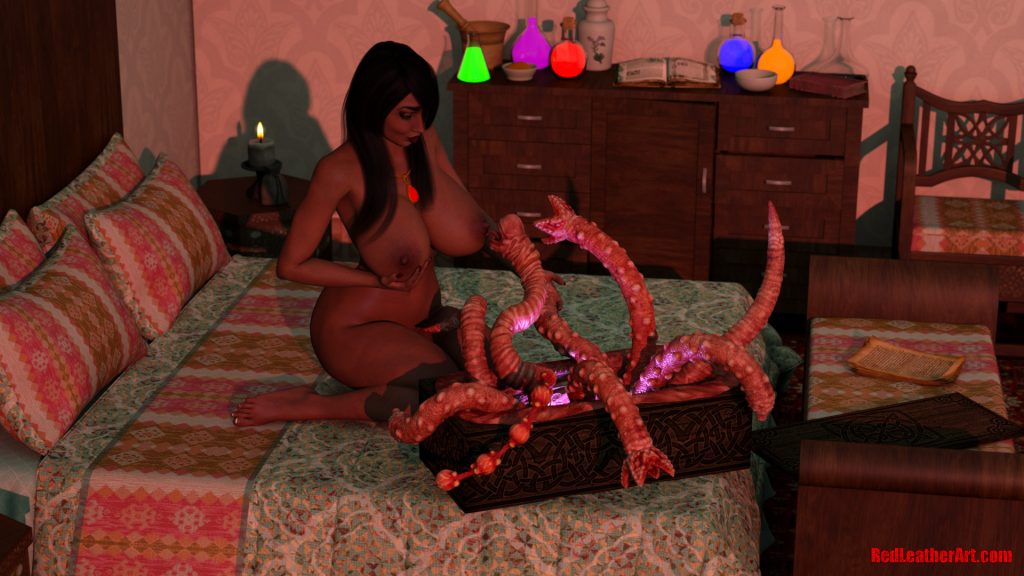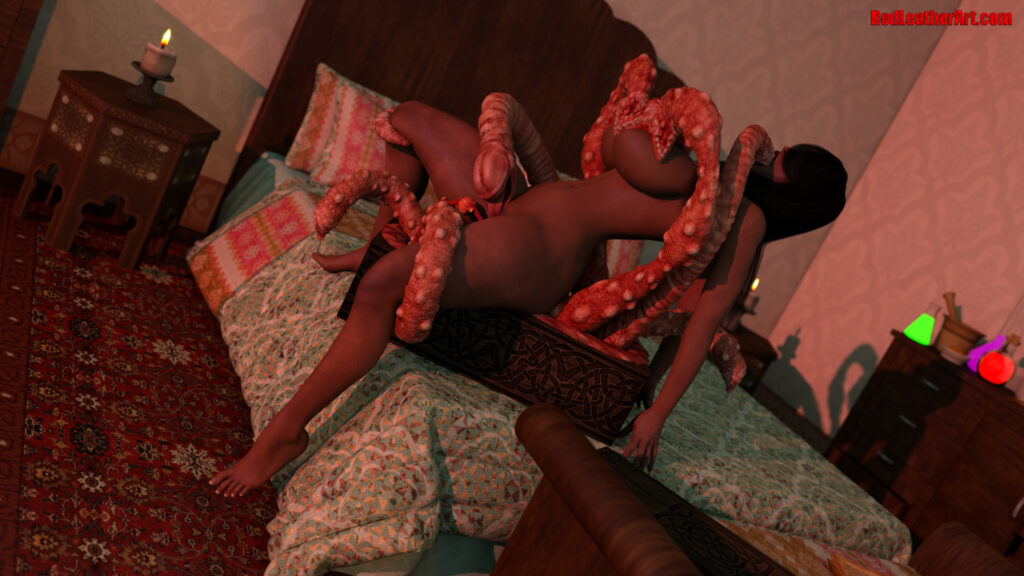 ---
Mini-set #76 – Belle x Luscious mini-set, 46 images.
Content tags: Belle, Couple, Cunnilingus, Dark Elf, Elf, Lactation, Lesbian, Mini-set, Tattoos, Toys, Vaginal, Xmas
Original post: https://redleatherart.com/wp/?p=3485
Available by itself here: https://gum.co//DlGqA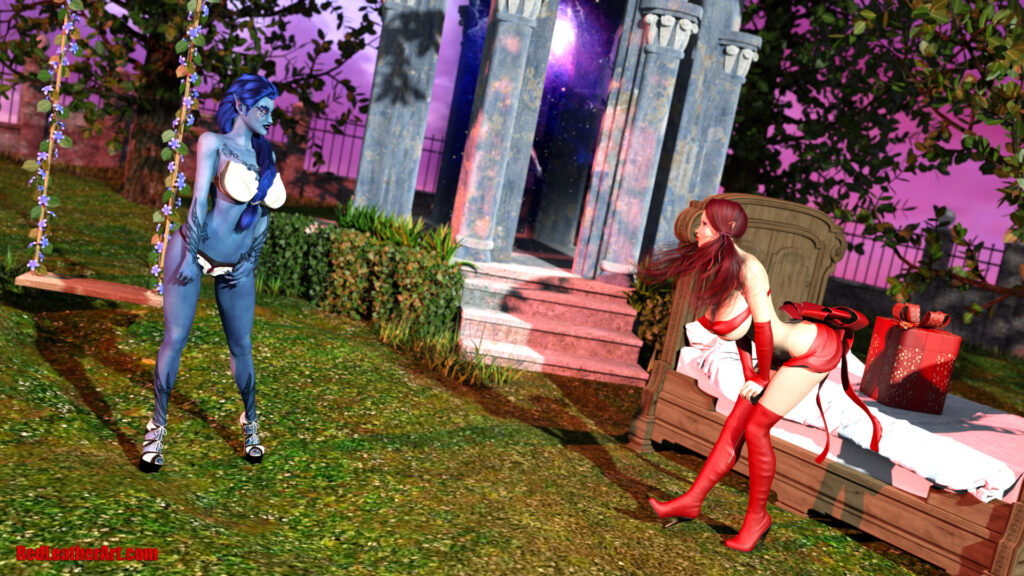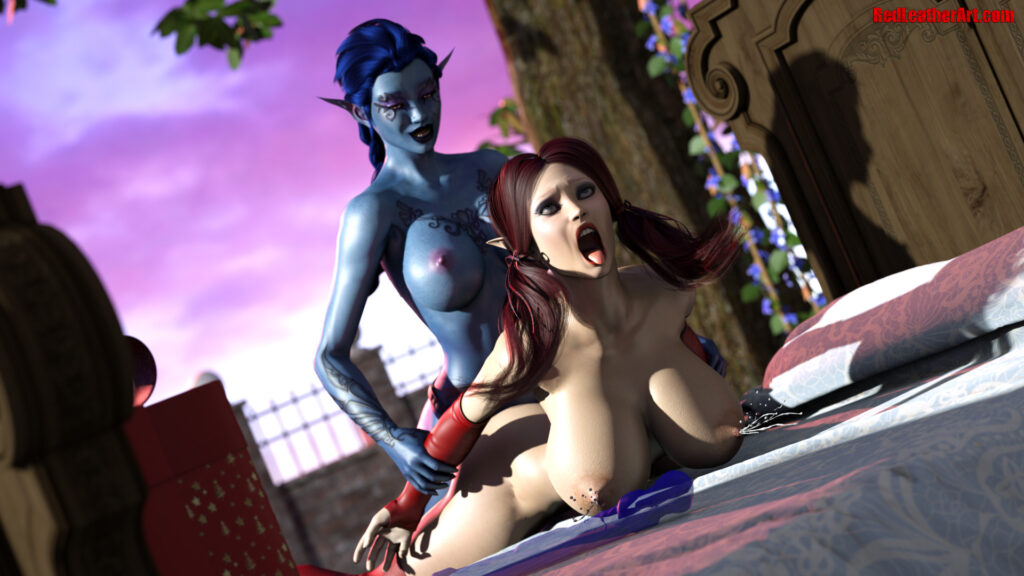 ---
Mini-set #77 – Lucia solo pinup mini-set, 32 images.
Content tags: Lucia, Catgirl, Solo, Masturbation, Fingering,
Original post: https://redleatherart.com/wp/?p=3523
Available by itself here: https://gum.co//hlcqRd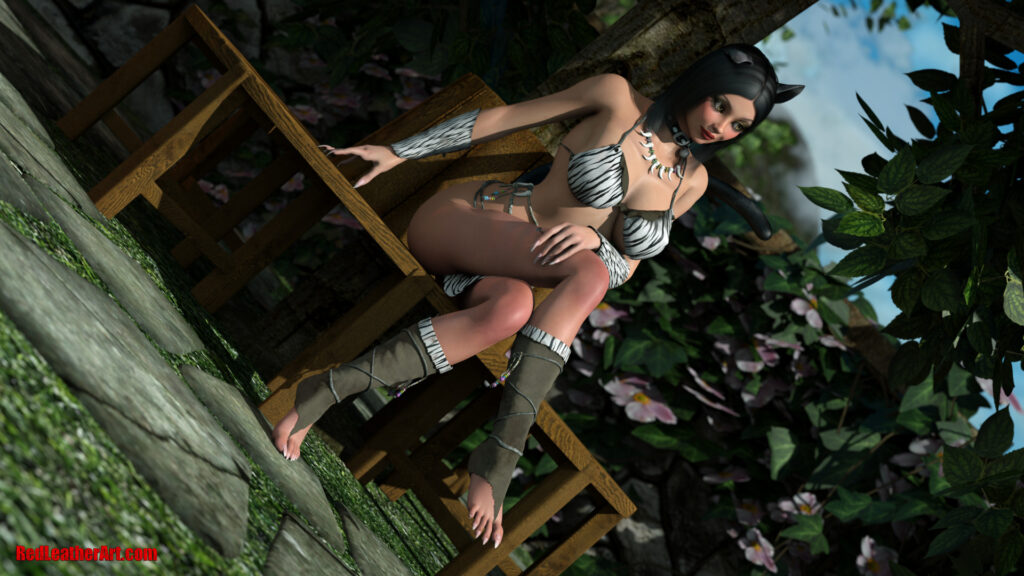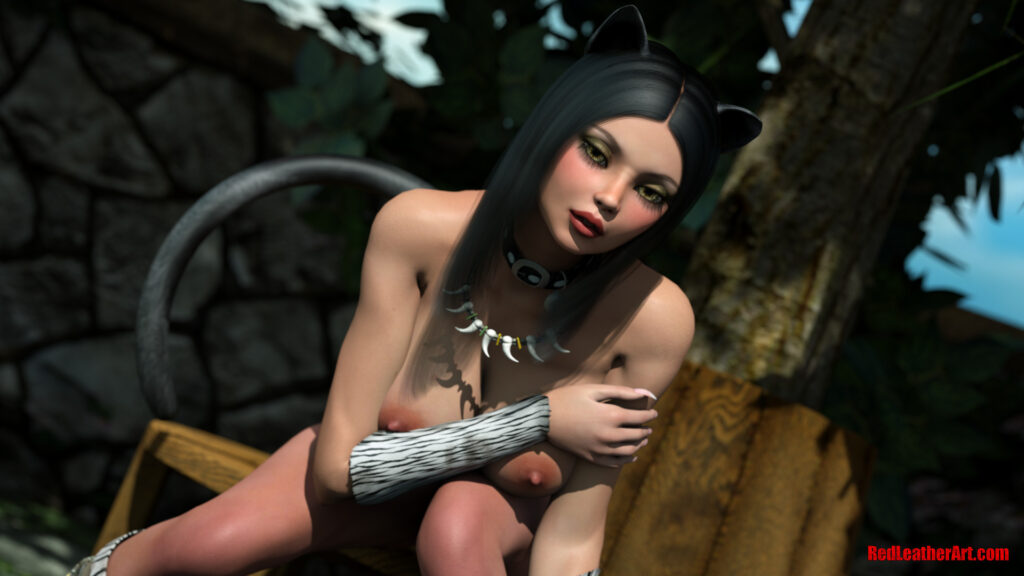 ---
Mini-set #78 – Karen x Matt mini-set, 66 images.
Content tags: Karen, Matthew, Human, Blowjob, Swallowing, Titsex, Vaginal, Pregnant, Lactation, Creampie, Couple
Original post: https://redleatherart.com/wp/?p=3619
Available by itself here: https://gum.co//cPLNF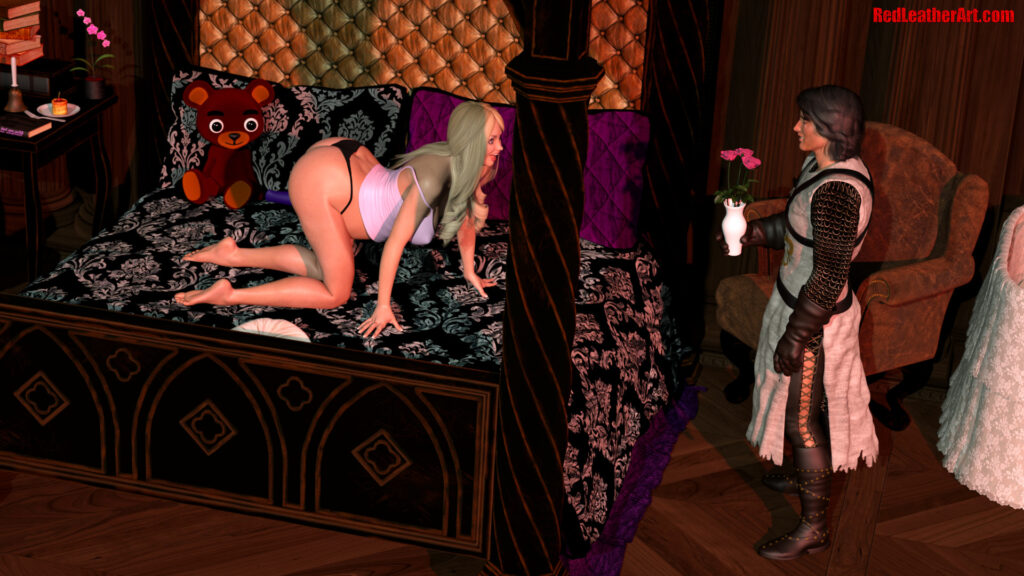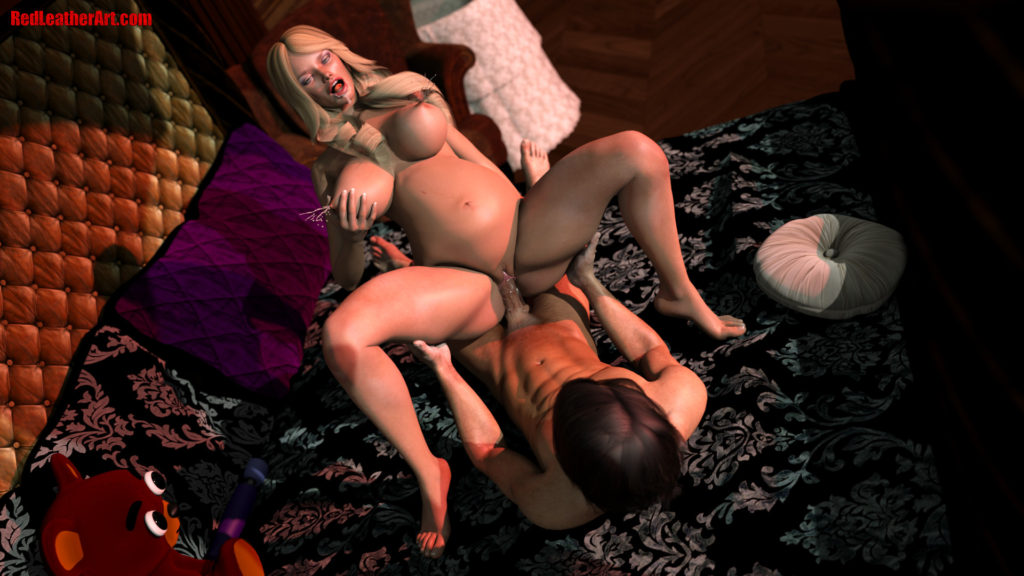 ---
Mini-set #79 – Helenya x Tiny mini-set, 57 images.
Content tags: Helenya, Demon, Couple, Beastman, Monster, Minotaur, Vaginal, Anal, Double Penetration, Creampie, Handjob,
Original post: https://redleatherart.com/wp/?p=3559
Available by itself here: https://gum.co//FICyk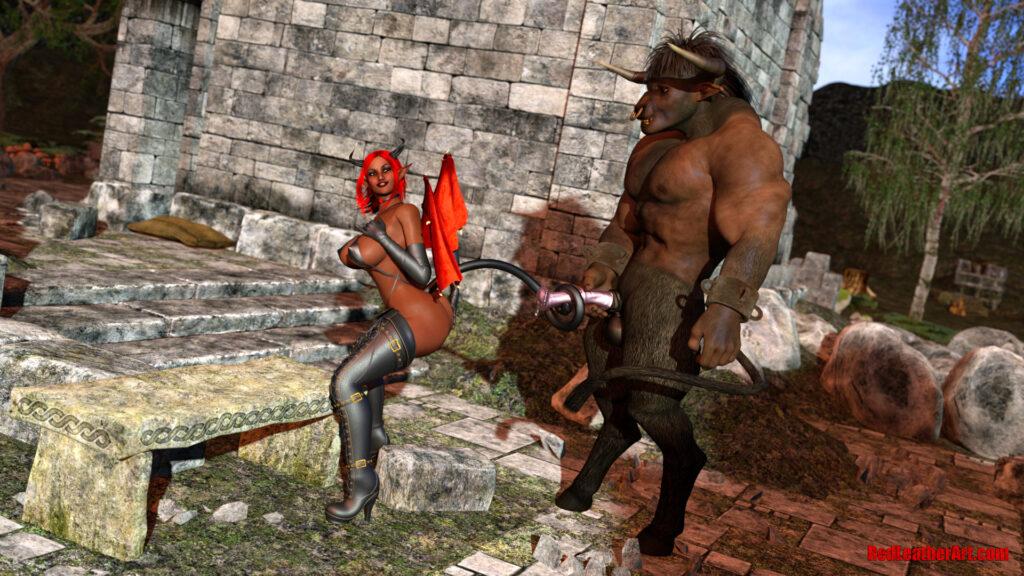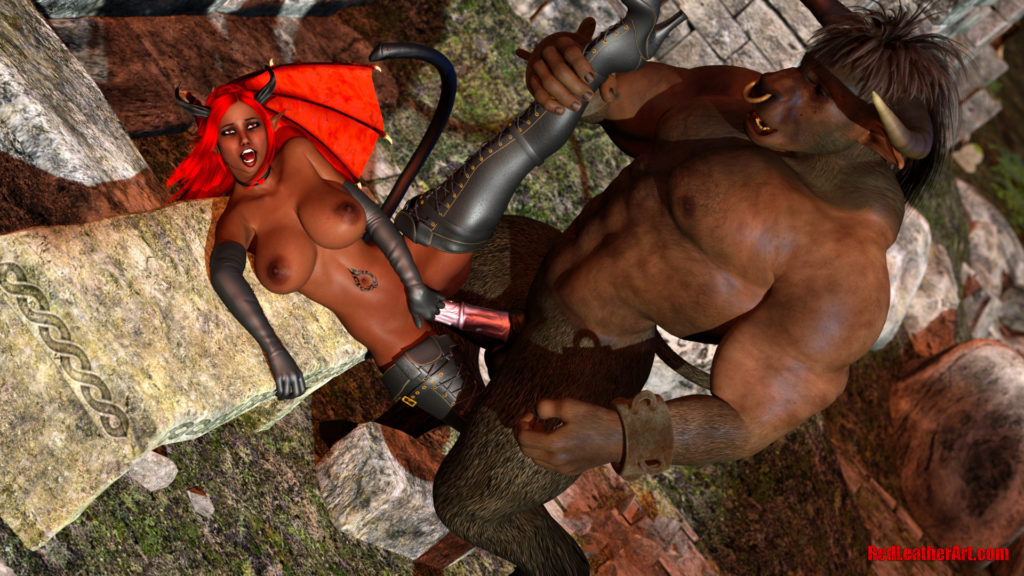 ---
Mini-set #80 – Nylavi x Male elves mini-set, 49 images.
Content tags: Nylavi, Foxgirl, Threesome, Blowjob, Swallowing, POV, Elf, Vaginal, Anal, Double Penetration, Creampie, Handjob,
Original post: https://redleatherart.com/wp/?p=3634
Available by itself here: https://gum.co//ZLYpd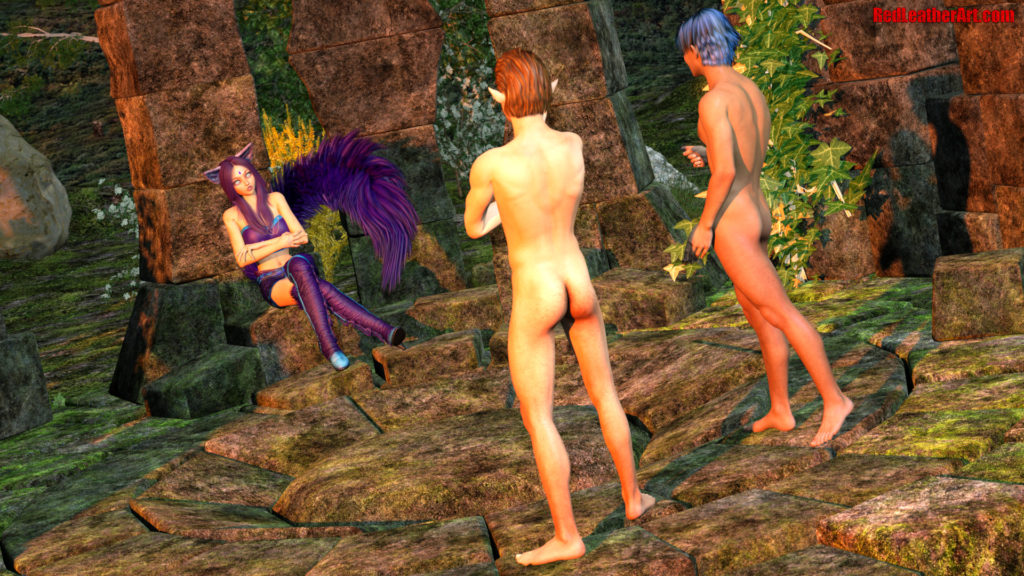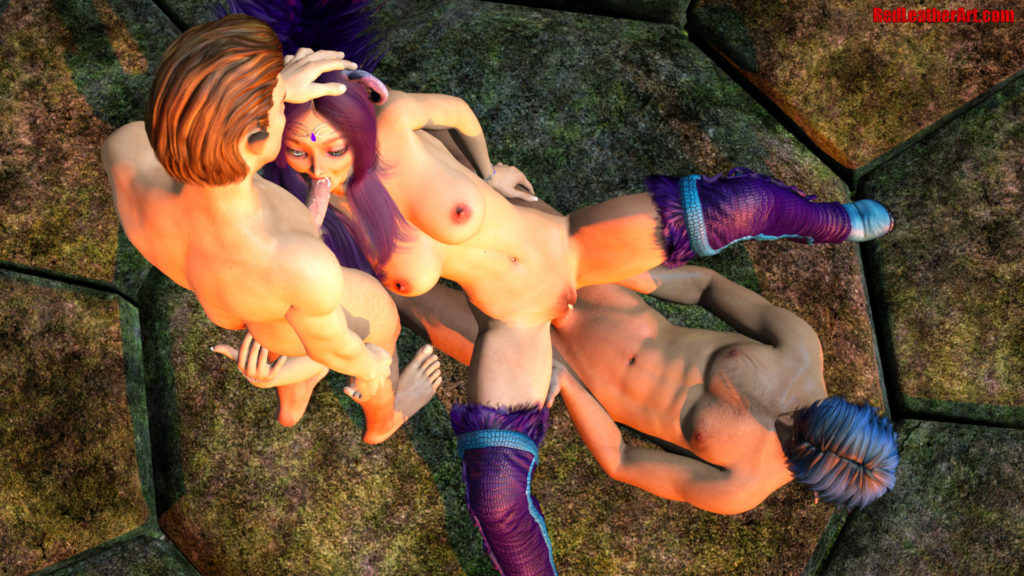 ---
Mini-set #81 – Salune x Pregnant brown skinned elf mini-set, 58 images.
Content tags: Salune, Futa, Tattoos, Couple, Blowjob, Swallowing, POV, Elf, Vaginal, Pregnant, Creampie, Handjob,, Lactation, Dark Elf
Original post: https://redleatherart.com/wp/?p=3658
Available by itself here: https://gum.co//NhhYp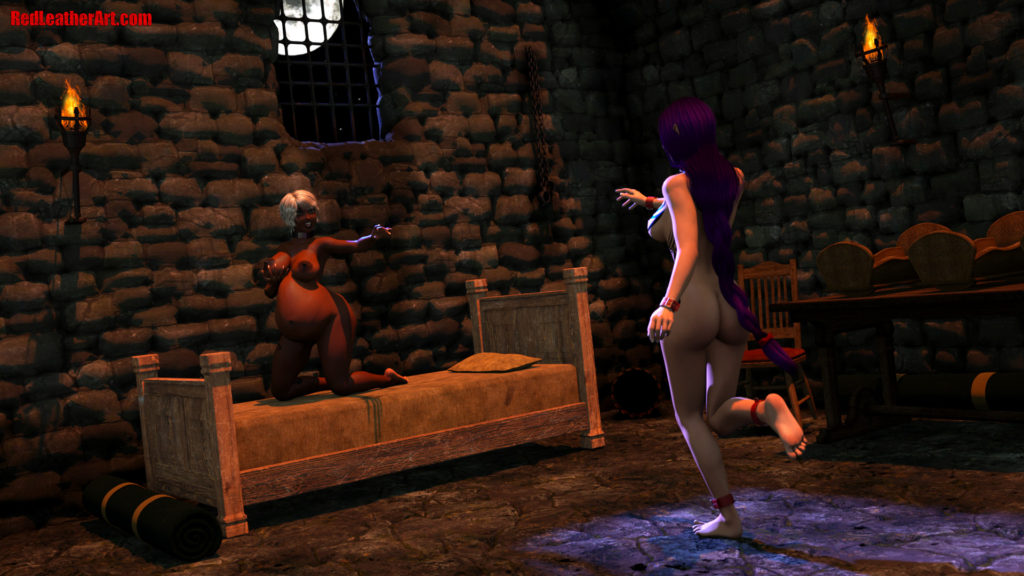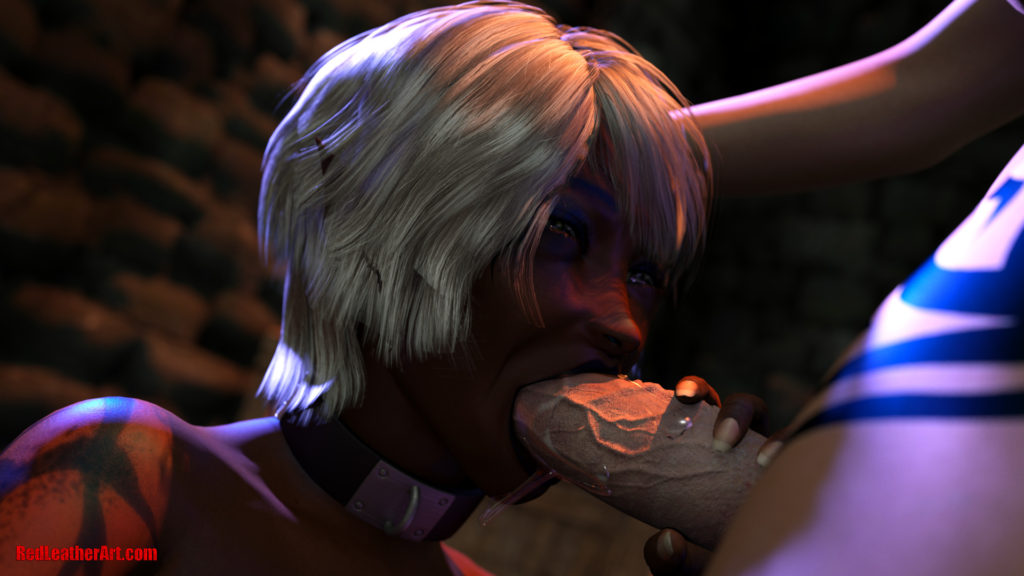 ---
Mini-set #82 – James x Tabitha mini-set, 90 images.
Content tags: James, Tabitha, Human, Vaginal, Anal, Blowjob, Swallowing, Creampie, Tattoos, Couple, POV, Masturbation
Original post: https://redleatherart.com/wp/?p=3693
Available by itself here: https://gum.co//LMcIf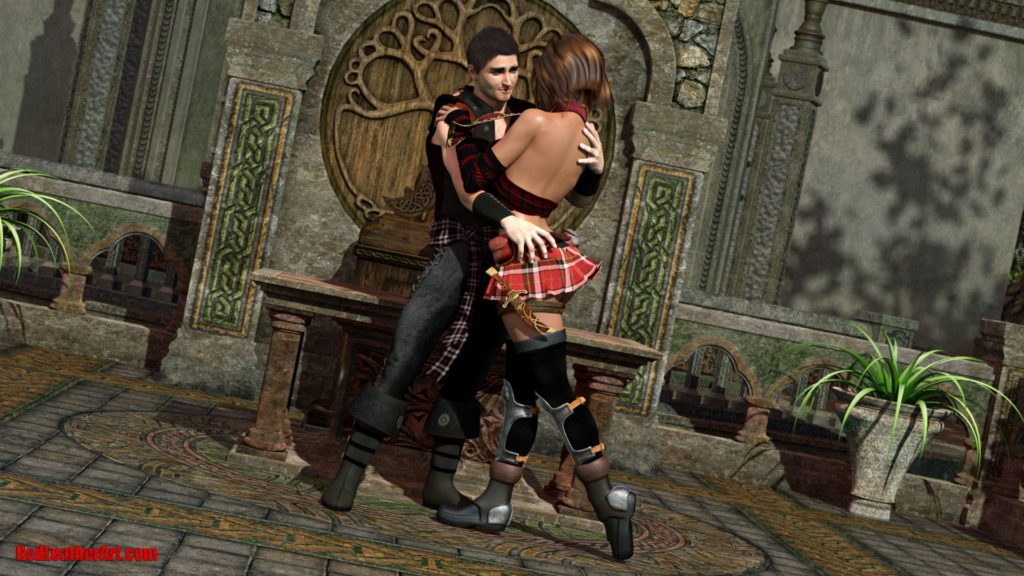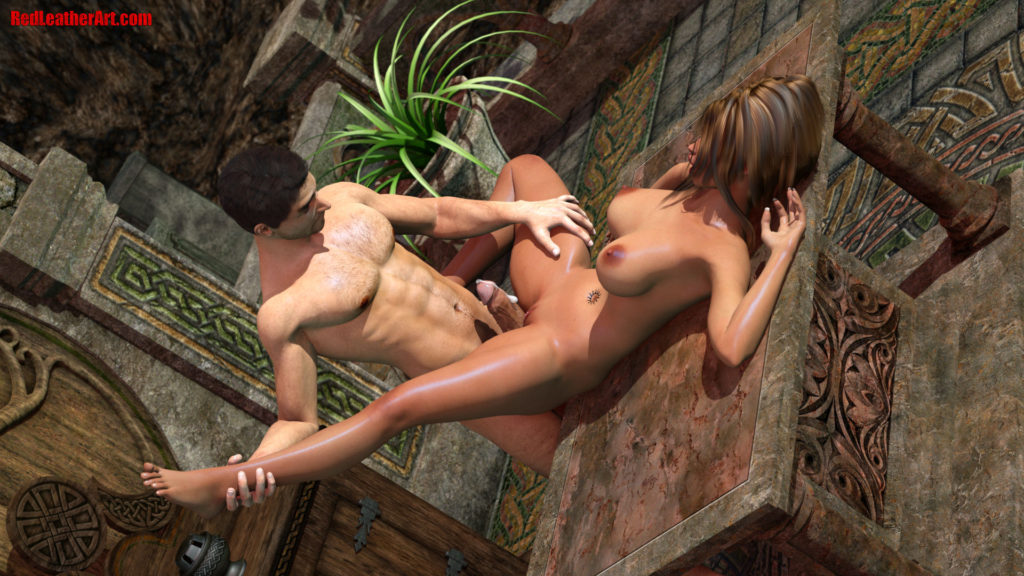 ---
Mini-set #83 – Zayla solo pool pinup mini-set, 79 images.
Content tags: Zayla, Dark Elf, Masturbation, Fingering, Solo, Toys, Vaginal
Original post: https://redleatherart.com/wp/?p=3723
Available by itself here: https://gum.co//luoqf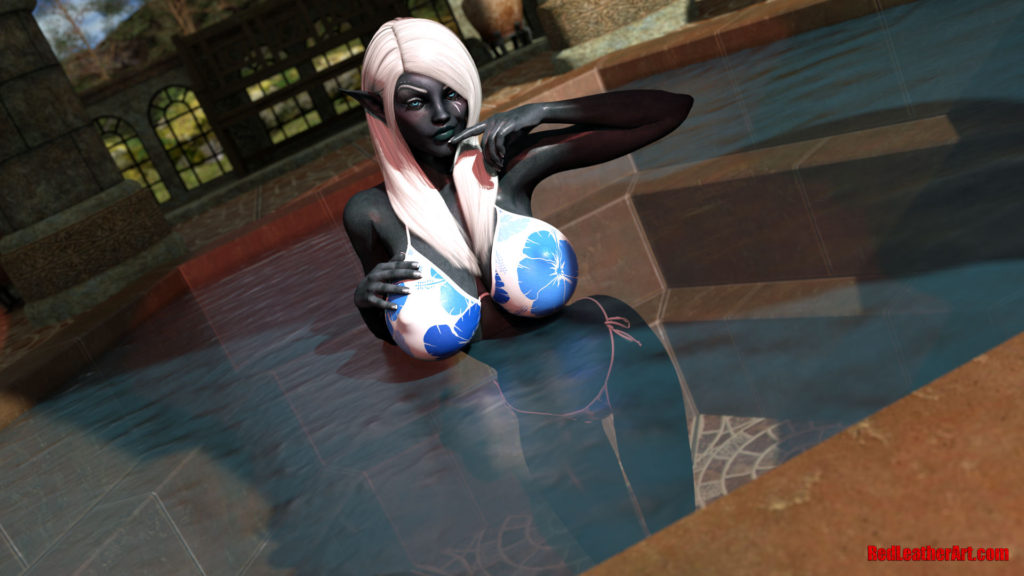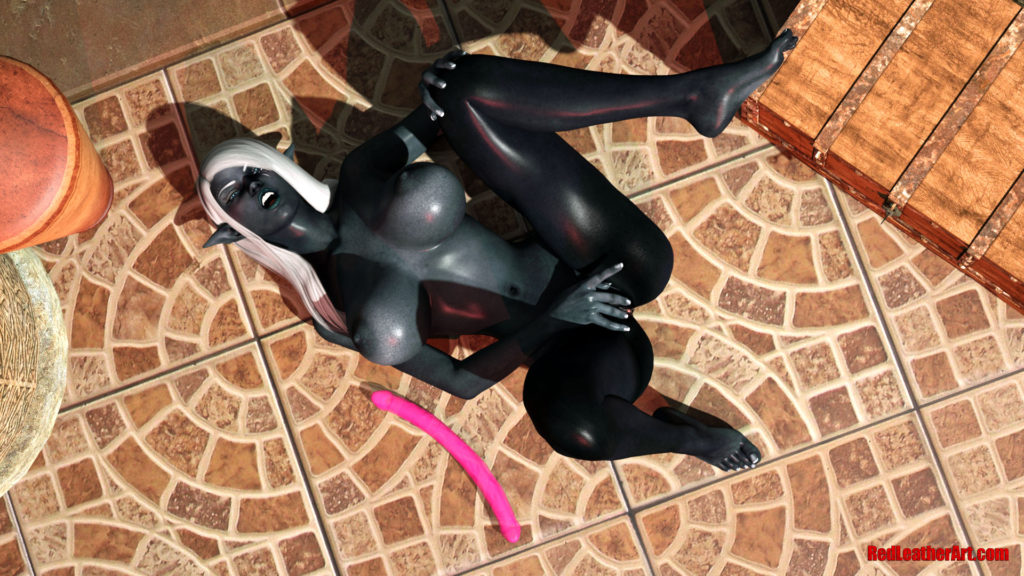 ---
Mini-set #84 – Ryna x Herbalist mini-set, 62 images.
Content tags: Elf, Dark Elf, Lesbian, Fingering, Tattoos, Toys, Vaginal, Cunnilingus
Original post: https://redleatherart.com/wp/?p=3759
Available by itself here: https://gum.co//bxtzx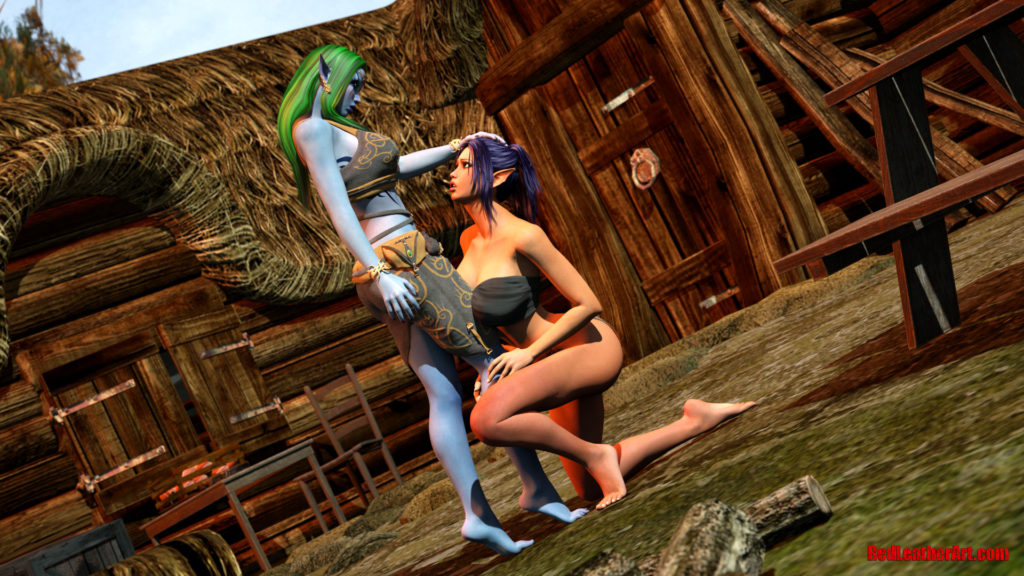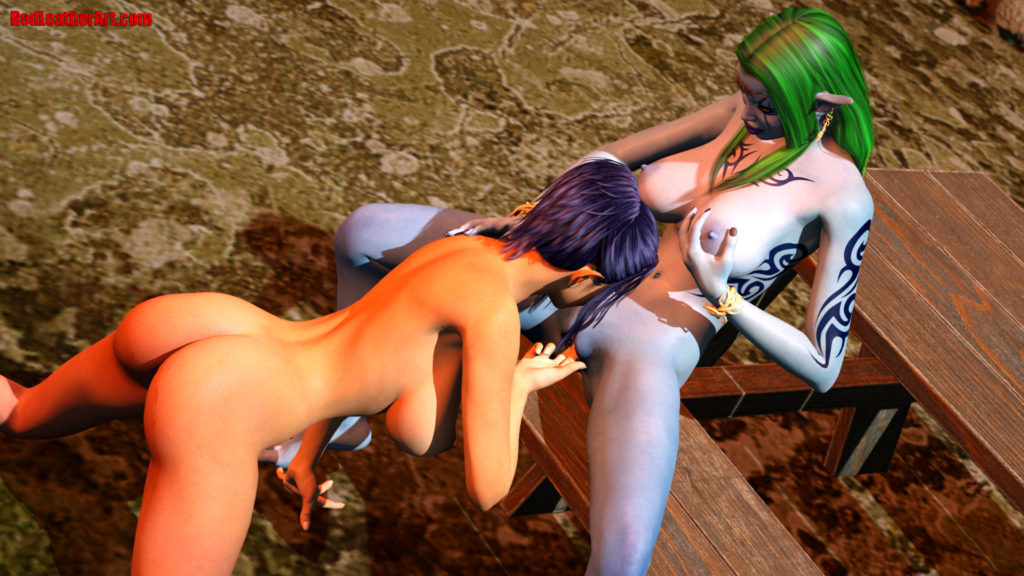 ---
Mini-set #85 – Orc x Elf slave girl mini-set, 54 images.
Content tags: Elf, Orc, Bondage, Creampie, Impregnation, Non-con, Vaginal, Monster, Blowjob
Original post: https://redleatherart.com/wp/?p=3791
Available by itself here: https://gum.co//iorgqm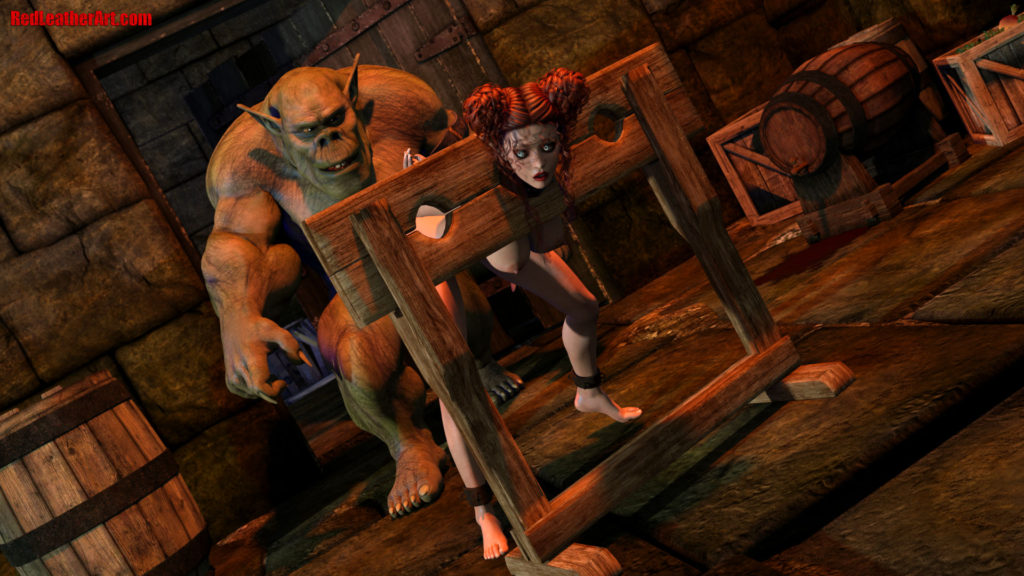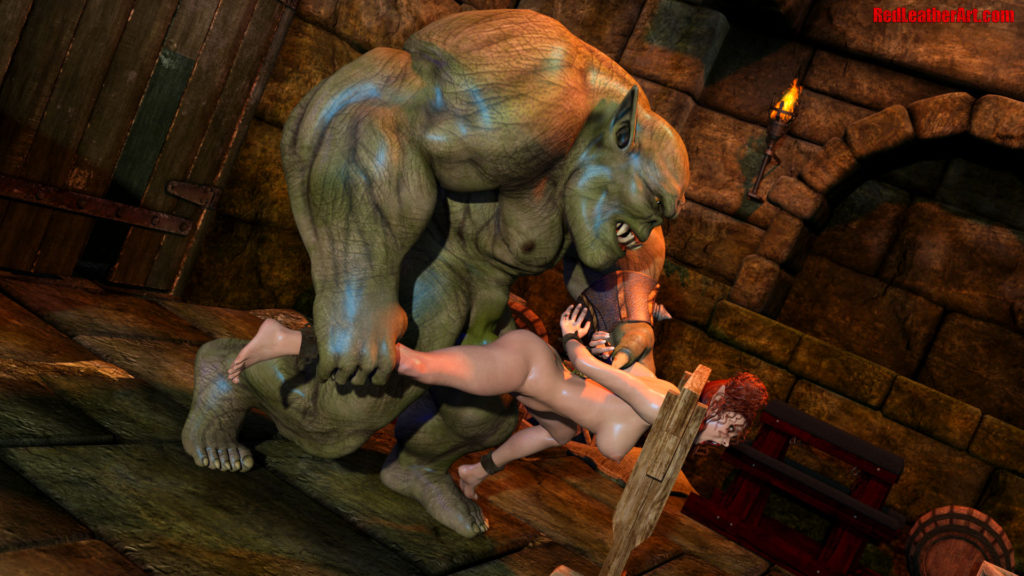 ---
Mini-set #86 – Lucia x Box o' Tentacles mini-set, 80 images.
Content tags: Lucia, Catgirl, Tentacles, Vaginal, Anal, Blowjob, Double Penetration, Triple Penetration, Monster, Swallowing, Creampie, Semi-con
Original post: https://redleatherart.com/wp/?p=3838
Available by itself here: https://gum.co//bqcrl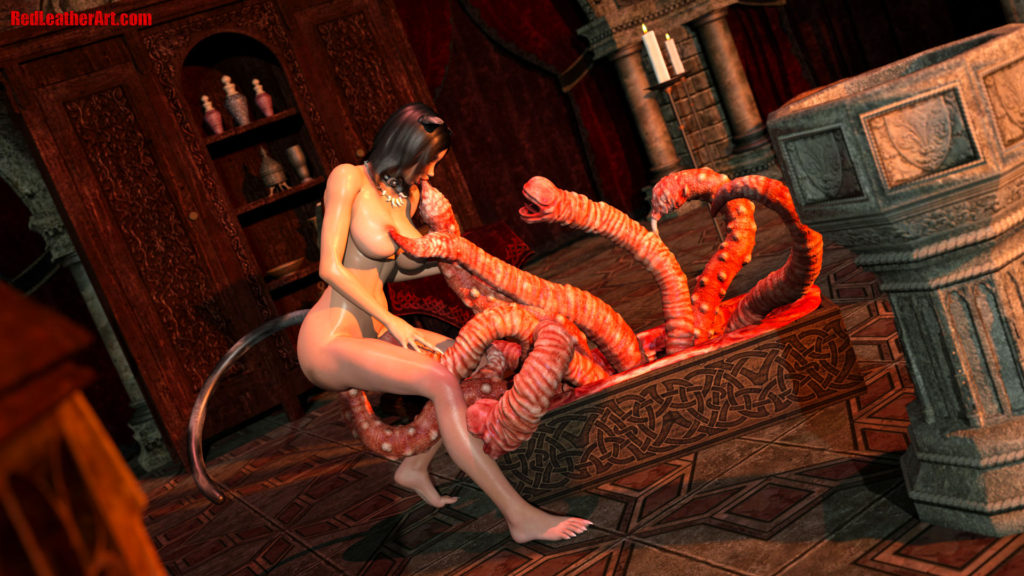 ---
Mini-set #87 – Faye x Futa fire elemental mini-set, 58 images.
Content tags: Faye, Futa, Human, Monstergirl, Semi-con, Vaginal, Creampie, Couple, Handjob, Blowjob, Titsex, Bukkake
Original post: https://redleatherart.com/wp/?p=3904
Available by itself here: https://gum.co//pokkpj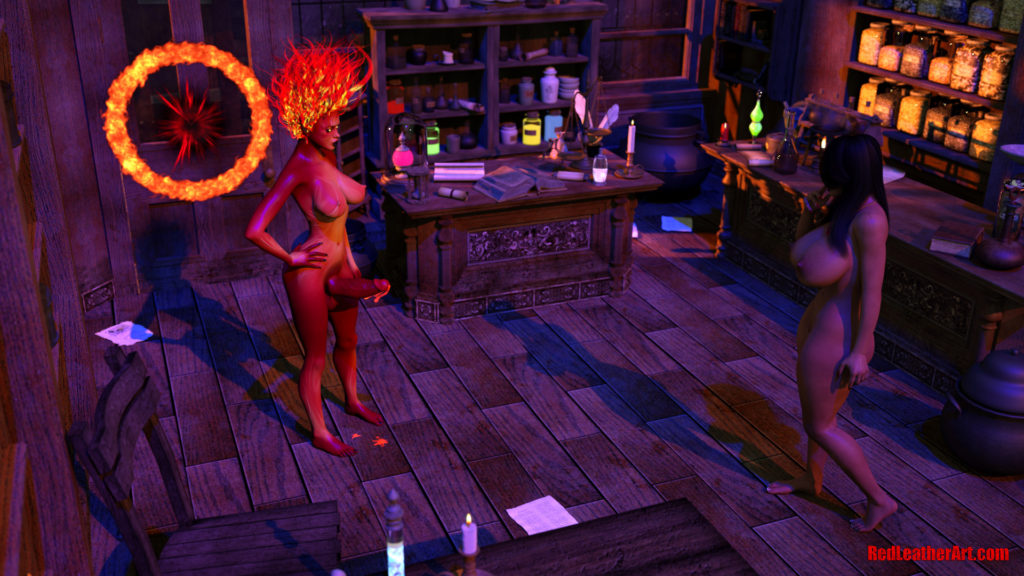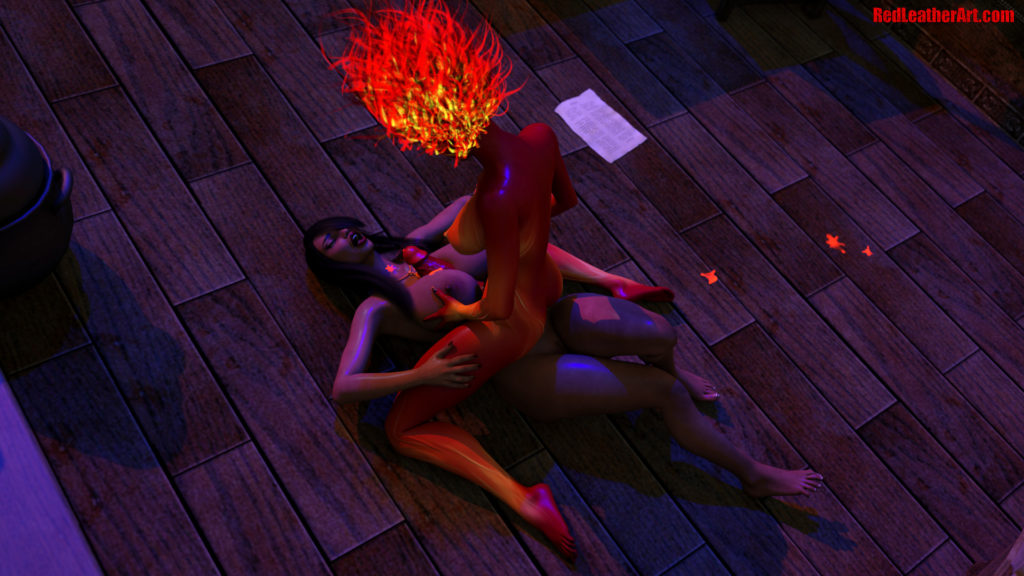 ---
Mini-set #88 – Delfina x Various men mini-set, 81 images.
Content tags: Delfina, Elf, Bondage, Vaginal, Anal, Creampie, Body Writing, Semi-con, Prostitution, Interracial, Bukkake
Original post: https://redleatherart.com/wp/?p=3999
Available by itself here: https://gum.co//oxrrbj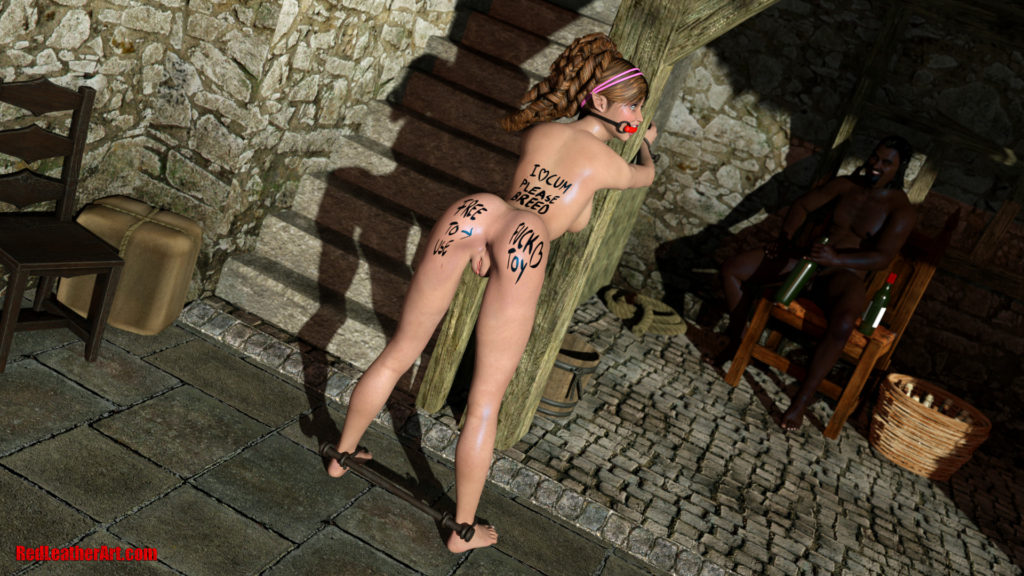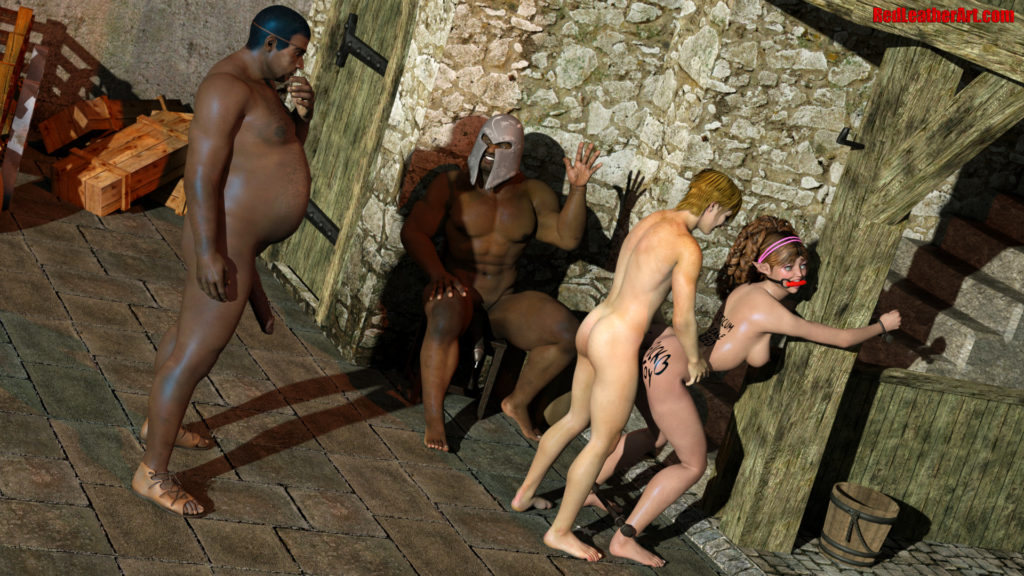 ---
Mini-set #89 – Helenya solo mini-set, 38 images.
Content tags: Demon, Helenya, Solo, Fingering, Masturbation, POV, Tattoos, Vaginal, Toys
Original post: https://redleatherart.com/wp/?p=4058
Available by itself here: https://gum.co//ddorj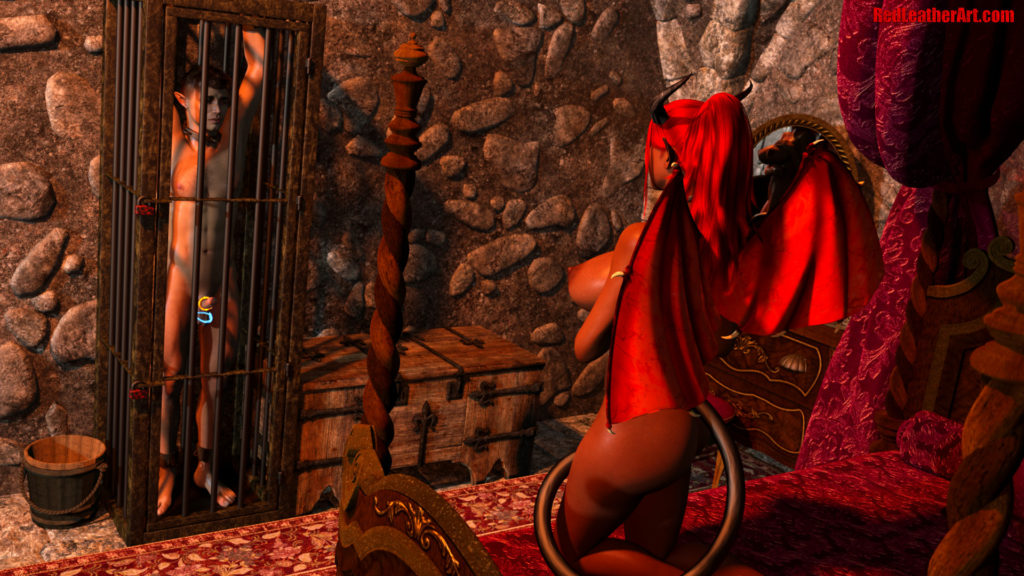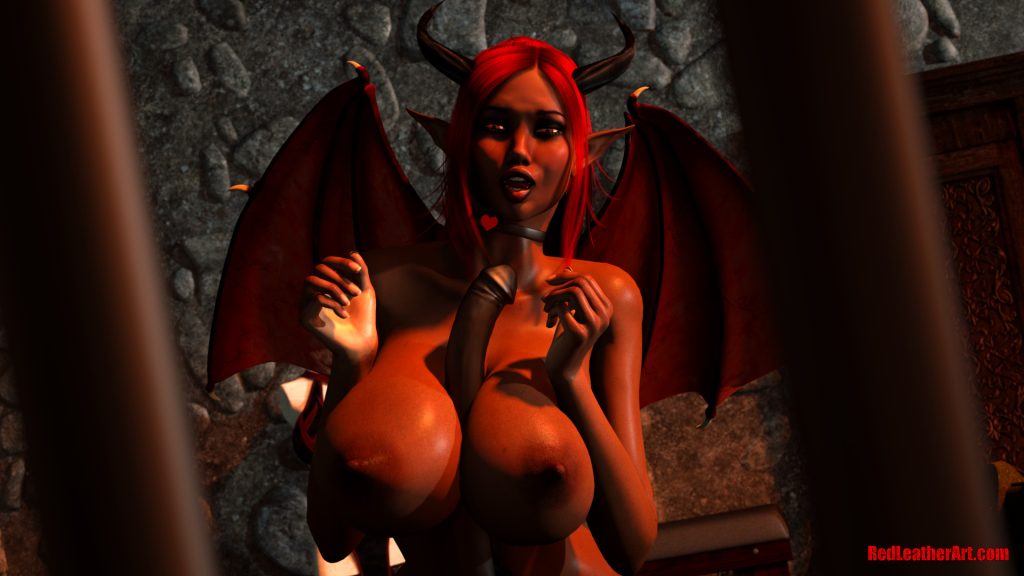 ---