Hey. So it is finally time for me to get this page up and hopefully take a few commissions. Below is some information on commissions from me will cost and some details/rules!
Commissions tentatively open! A few slots are open here, and some additional (but separate and/or special) ones are available on my Patreon page. I hesitate to give an exact number of slots, but I would think around five at a time; not counting the Patreon slots. (Depending on customer response time/my work load, these should go semi-fast.)

Some examples of previous commissions are here (many are a bit old, my most recent commissions are private): https://redleatherart.com/wp/?cat=82
Payments for commissions here must be made in advance via paypal; if you decide to add to/change your original commission plan midway in and/or want more renders of it, the difference must also be paid for before I start the updated commission/additional renders. (Additional commission payment options are available on my Patreon page and/or my DeviantArt page for the moment – but generally Paypal is the primary one and your best bet.)

---
A few recent examples of my work: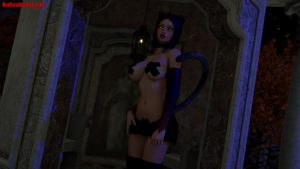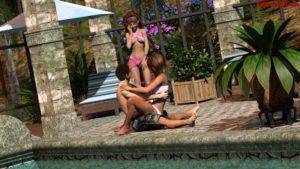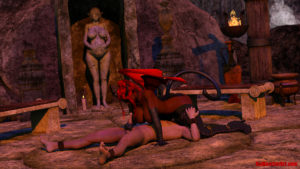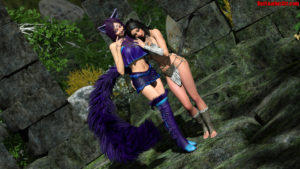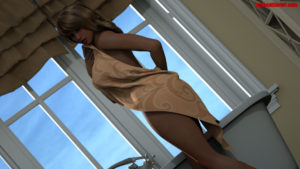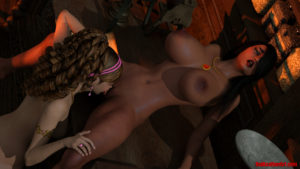 ---
General Rules/Guidelines:
You can make fantasy scene requests, sci-fi scene requests, or even modern scene requests! I can do safe, standard renders (SFW) as well as sexier, more erotic renders (NSFW), or even fully explicit renders – it is totally up to you! (No cost difference between the tree, only for the complexity of the scene.) Any fetish/scene type that I have done/mentioned doing is fair game. However, I do reserve the right to refuse any commission at my discretion; but generally I would only do so if it crossed a line somewhere or was far too demanding/specific. (I do also have limits on what I will do with my own characters.)
As a basic rule, all characters must be over 18 – and I do not render guro, scat, loli, yaoi, heavy vore, or furries (not that I won't so much as I can't for the last one, I can do several types of anthro stuff though – like catgirls, bunnygirls, but full fur is hard/annoying to do); that list is not all inclusive, but a good gauge/starting point. If in doubt whether or not I can/will do a particular fetish, feel free to ask.
I also reserve the right to post a normal quality copy of the commission on my assorted pages with whatever name the commissioner wants attached to it. (You can choose to have it be anonymous, if you do not want a name attached.) I do retain all rights to any images made and/or the characters depicted if they are mine; so you cannot sell created images (or merchandise/prints of them) and/or claim them as your own work. (If you want me to make renders for you to use in some project of yours, commercial or otherwise – let me know, we can probably work something out.) Private commissions are available at additional cost; but I have always felt that sharing the commission is one of the best parts of having them made. 😀
If you are interested in a commission, please send me an email at support@redleatherart.com with the following information:
Type of commission you want.
Number and identities of characters desired as well as reference images if a custom character is involved.
Details of what scene/poses you want depicted in the commission: be as specific or as vague as you want, but know that extremely specific requests are hard to do.
Scenery preference and details, if you want some specific location/setup. (A forest, a dungeon, etc.)
Add-ons desired and/or under consideration.
You can also just email me to ask for estimates, and/or the price differences between competing ideas you may have for a commission.
Once I have this information from you, I will look it over and reply to any questions and/or ask about things I am uncertain of regarding your request. Once the details are set, and if there is a slot open, I will put you in the next open commission slot. (If all slots are full, there is no wait list barring a mistake on my part; so you will need to wait until the slots open up again.) If anything needs to be worked out/clarified I will do that before officially accepting the commission. Once your request is accepted, I will send you payment instructions (and a paypal invoice), and after I receive your payment I will begin work on your commission. (Please only ask for a commission if you have the payment ready to go; if an unreasonable amount of time passes and you do not pay, I will have to kick you from the slot.)
After a short period of time, I will send you marked preview renders of either your scene and/or custom characters if needed; and you will have the chance to give feedback and request changes within reason. (I am open to fixing things so long as there is a valid concern to be addressed… but only up to a point; like three or more adjustments to the same thing is likely the limit for most commissions – don't expect perfection.) Once that is all situated, I will make and then send you the high quality PNGs of the final renders and everything should be done!
Keep in mind that I am limited to including things that I have access to; if you wonder whether or not I can do a specific scene and/or have a specific item/creature, feel free to ask. (I can generally manage something – but again, this is a warning against overly specific requests.)
Please also bear in mind that I am limited by what I can technically put in one scene with my one machine; so more than three detailed characters in a basic scene and/or more than two detailed characters in a detailed scene is too much. (I can technically work around this – but generally will prefer not to, as it makes extra work all around; however, if I feel this is warranted/needed… we can talk about it.)
---
Price Guide: Below are my current offers on commissions, be aware that these may be added to or changed; there may even be new types of commissions offered.

Standard commission: $30 base
This cheap commission level is if you simply want a custom image of one or two of my characters (or very generic ones) in a simple scene and up to two renders of that scene. This could also include nondescript males/basic monsters in place of one of the characters; more complex/specific ones and/or more than two characters total will cost extra. Toys could also be used here; either with a solo girl and/or a lesbian scene.
Custom commission: $55 base
This commission level is if you want a custom (presumably new – reused/existing ones get a small consideration/discount) character in your commission; be it one of your OCs, or something else you want. I cannot guarantee an exact likeness/match, but I will do the best I can – and you will have the opportunity to suggest edits. Again, this base price is for one or two characters, (only one of them custom – the other included one can be generic or one of mine, other custom characters will increase the cost) in a simple scene; and one or two renders of that scene. Be aware that very complex/specific requests (either characters, costumes, or scenes) will likely cost extra.
Add-Ons/Extras:
Cumshot/creampie variant of existing scene (same poses/angle/scene): $5 ($10 if excessive)
Additional, specific angle/close up – or nude/alternate version of existing scene: $5
Additional basic monster and/or generic male/female character (or one of my characters): $15 (only $5 each if additional copies of an existing one are added.)
Additional (new) custom character: $35
Re-use/addition of a previously done custom character: $25
Very specific setting: $15 (when you want to explicitly specify the scene/pose and it's layout in great detail for whatever reason)
Addition of sex toys and/or specific sex furniture/equipment (either directly in use and/or as foreground/held props): Free if only one or a couple, but variable but cheap otherwise; contact with commission details for estimate (very cheap as long as it is not excessive/unreasonable without a solid cause)
Addition of extra comic panels, text, and/or cut-ins: entirely dependent on the contents – example: $5 for a simple creampie cut-in… but obviously more complex ones will cost more.
Additional scene/pose for existing commission (same setting): $20 for one character, $10 for each additional character (this charge is only for characters that change pose between renders, and this includes/overrides the basic cumshot/alternate angle charges listed above – so you do not have to pay those if you pay this… unless the cum variant you want is excessive, that is still an additional cost)
Private commission fee: $10 for standard, $25 for custom (this is primarily only if you do not want your commission to be publicly posted anywhere; however, if your commission is particularly… unusual, I may require this if I simply am not comfortable posting it) Notice: this fee only applies once per scene – regardless of how many renders are made of that scene.
If you want something else that I didn't list here, feel free to ask about it; but I think I am very reasonable and I tend to throw in stuff for free – especially for repeat commissioners. 😀
---
Deals, batches and stuff like that:
If for whatever reason you need/want multiple renders of something – I tend to give significant discounts on such things; so be sure to mention/ask about that if it is something you may need.
Animations:
If someone really wants me to try and make some kind of animation for them, I can try – but at the moment I cannot really even offer a base price as to what this would cost; it is far too subjective as to what it contains, and how long that takes to render… along with possible fixes, etc. (Probably like $200 at least though – for something relatively simple; but that is just a vague guess – contact me with details for an estimate.)
Secrets!:
The more creative freedom I am given in most instances, the better most commissions will turn out; you might even get additional renders! I may also give minor discounts/bundles to ideas I really like, and/or more complicated/expensive commissions.
I also currently give a small discount to repeat commissioners ordering something above the $30/$55 base; how much exactly depends on the total amount your desired commission costs. Important notice: Any discounts applied cannot bring the price below the base. But – you can use those to get more for the same price. 🙂
There is also a special deal over on my Patreon page – and while it is a bit more expensive, it overrides almost all of these costs.
Art trades… maybe, it really just depends on the details of the offer and/or my current work load.